The Day of The Royal Wedding.
On our way to Epping to meet up with a high school buddy  whom I haven't seen since high school graduation. The train ride was smooth and relaxed, as if everyone is at home glued in front of the television to watch the royal wedding. Day 3 was spent visiting Shakespeare's birthplace, Stratford-Upon-Avon  and the beautiful Warwick Castle.
On our way to the Warwick Castle, we passed by this quaint little church, St Paul Church. The blue door is adorable!
Beautiful Tudor style structures in Warwickshire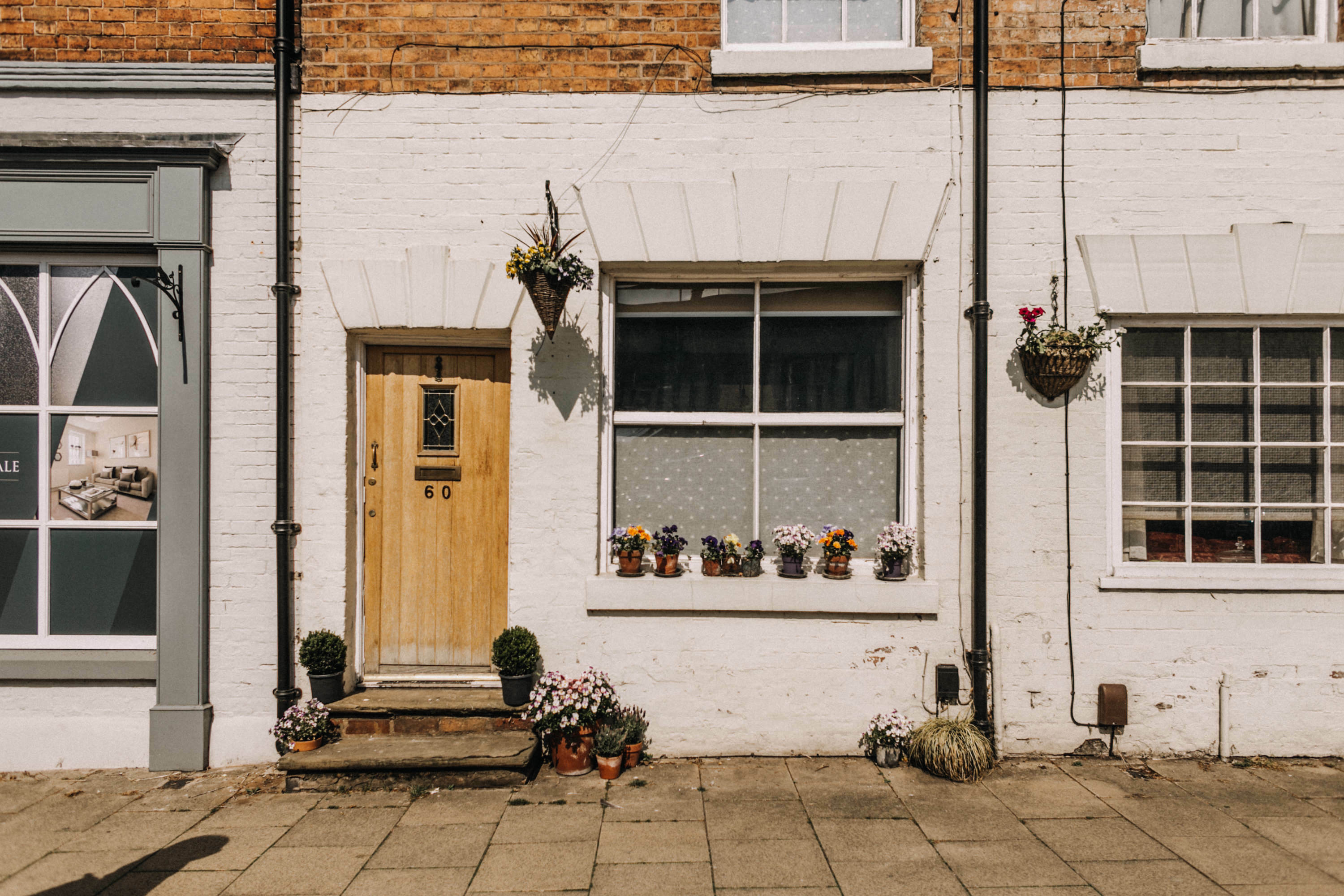 Breakfast at the Rose & Crown. Royal wedding coverage on TV.
But first, a full english breakfast with black pudding. The waitress claimed they have a great black pudding; I thought it was good!
Lovely ambience at The Rose & Crown
Talk about British hospitality! These guys were awesome!
Saturday is Farmer's Market Day too.
Congratulations Harry and Meghan!
I haven't been to a lot of castle tours; but so fai]r, I love this the most. Love how its history was presented in segments in different rooms. It was quick too. It's a great place for family; kids have plenty of activities- there's knight training; jousting , archery etc. Cost at he door is 27 British pounds which can be converted into an annual pass. The castle is situated near the River Avon.
Stratford- Upon-Avon 
The Guild Chapel
The American Fountain, on the right
Lunch at the Old Thatch Tavern for some cottage pie and fish n chips. The interior is quaint and lovely.
Anne Hathaway's family residence