It was a three week vacation, but because we had to  fit in  Hong kong and Indonesia, the time literally spent in the Philippines got  trimmed down to a week..
So here's a list of activities that what we did in a week in Pinas.Next blog posts will be the time spent in Bali and Hongkong.
1. visited the Minor Basilica of the Black Nazarene known canonically as Parish of Saint John the Baptist, and also known as the Quiapo Church
We were warned not to visit it on a Friday or Quiapo Day. For lack of time, we had no choice but to visit it on a  Friday. The car trip from Parañaque to Quiapo, Manila took more than 2 hours because of heavy traffic along Roxas Blvd.  on a high noon, we braved the thick crowd, heat and humidity just to get to the church. Love the wonderful and colorful religious products sold by different vendors outside the church though. Great place to get religious articles  like rosary, and santo ninos,love the  fresh sampaguita and ylang ylang garlands which perfumed the car for at least a week , even fans, clothing and other household stuff. We lit a candle and offered prayers for some special intentions. Why Quiapo church? we thought it was quintessentially Filipino,  and we wanted the kids to see that.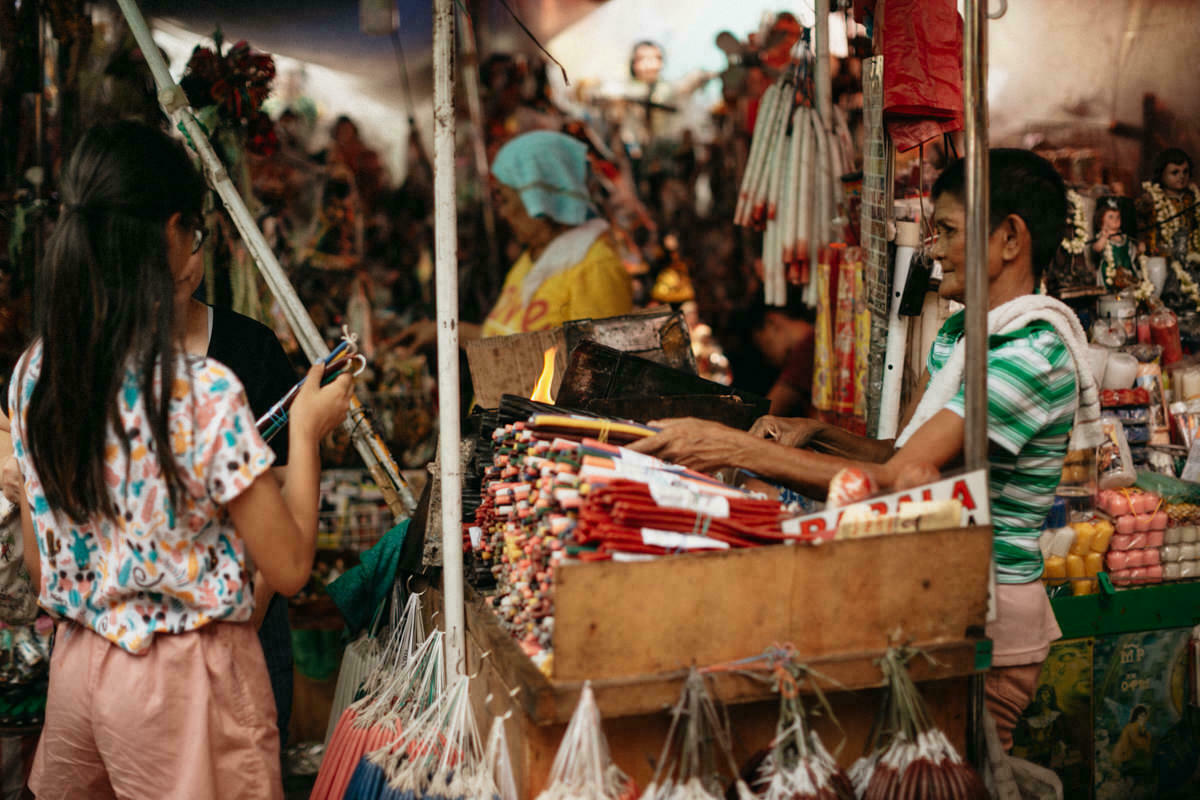 2. next, we stopped at the Abbey of Our Lady of Montserrat
A nice follow up to our visit of the Our Lady Of Montserrat in Barcelona last April and because we said our I do's here. This time we visited it with the kids. The ceiling is still amazing!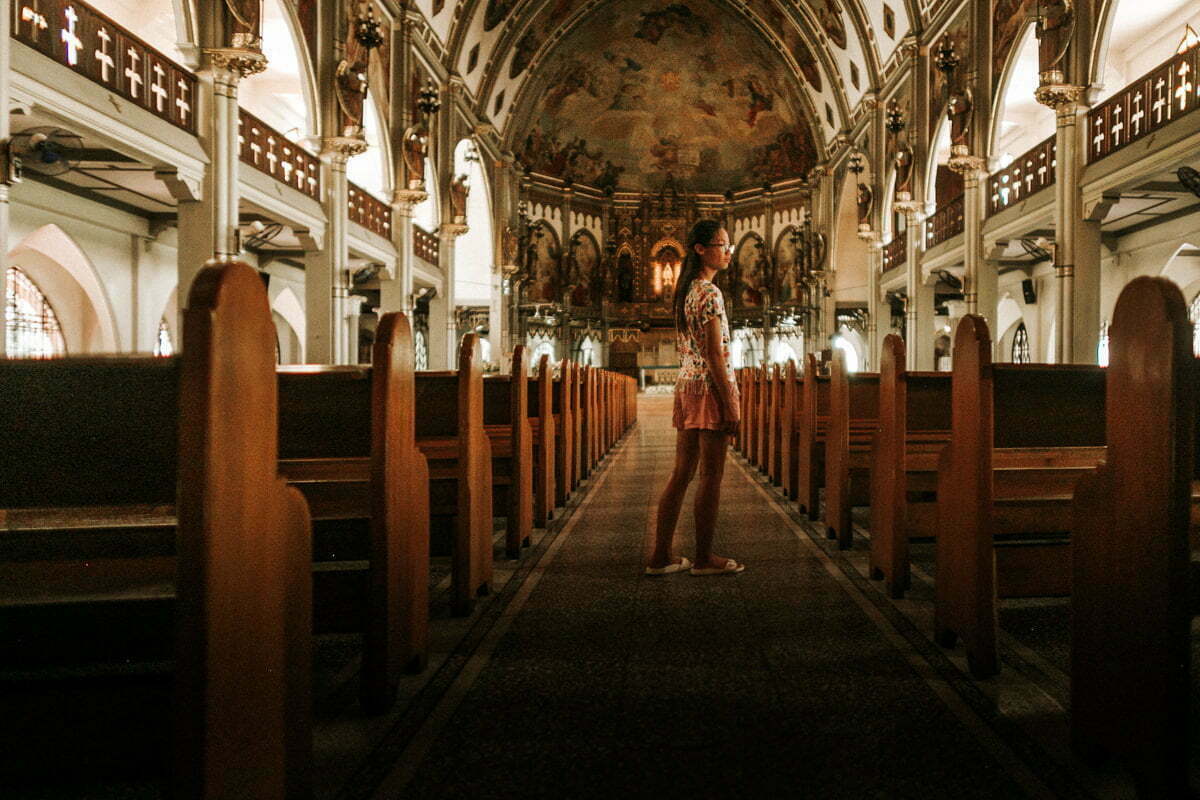 We bought a few of the St Benedict's Medal to bring home to the US as pasalubongs to family. While we were waiting for our St Benedict medal  to be blessed, we chanced  upon Vince's high school Principal , Father Narciso (and it became a  reunion of sorts) which    made  our visit more special . He showed us the special part of the monastery where Benedictine monks and priests  are buried.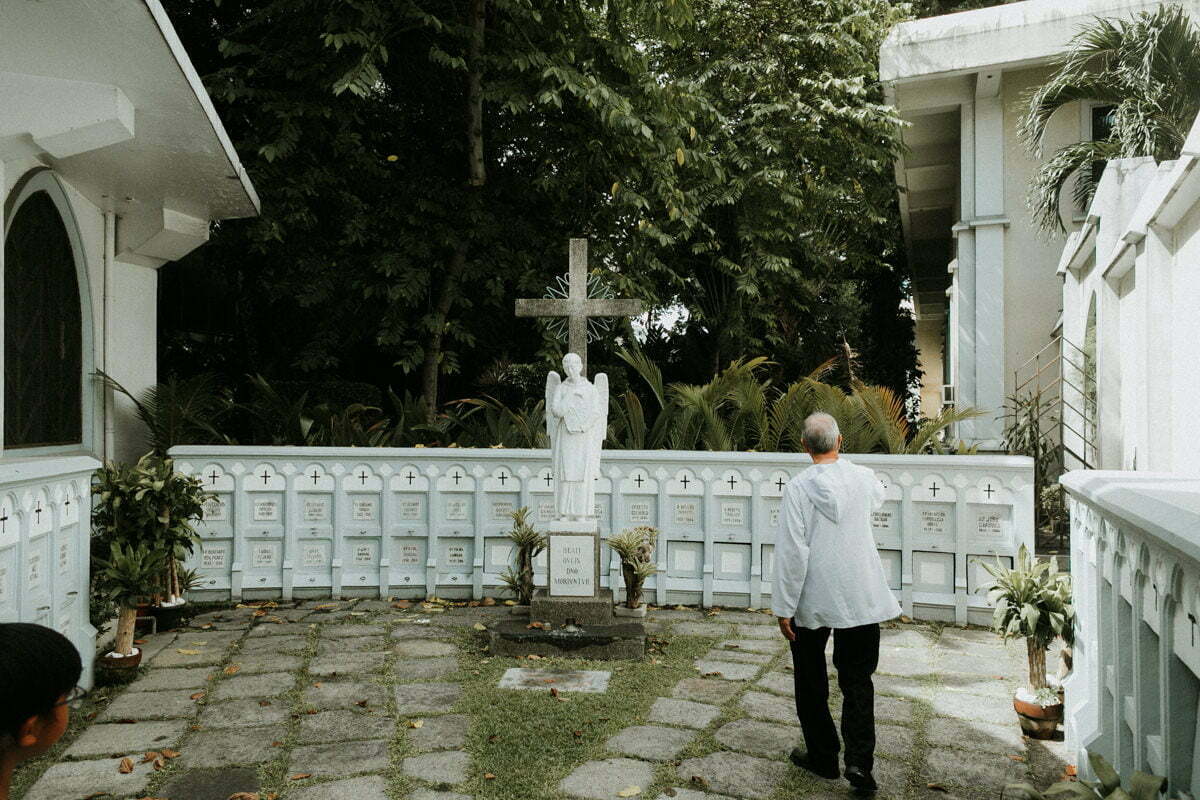 3. passed by San Beda College
Vince's high school alma mater. It used to be a high school for boys . Now it only offers college degree courses.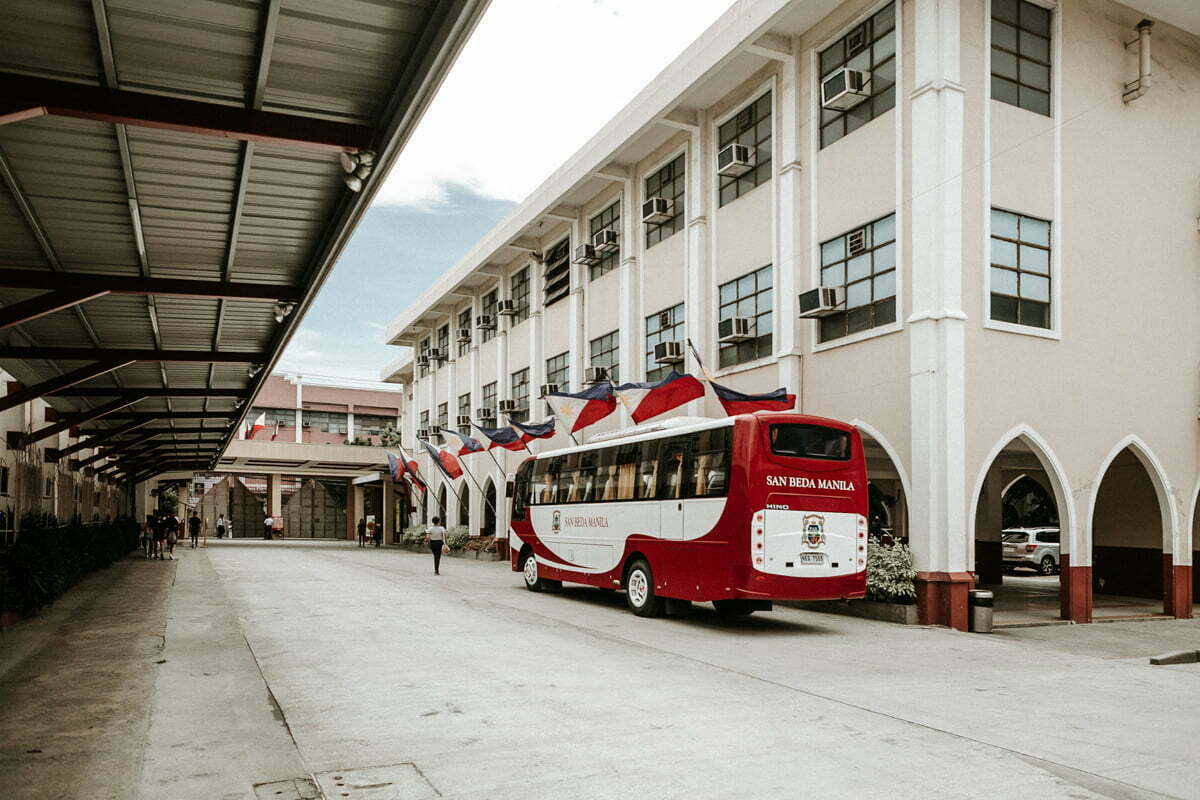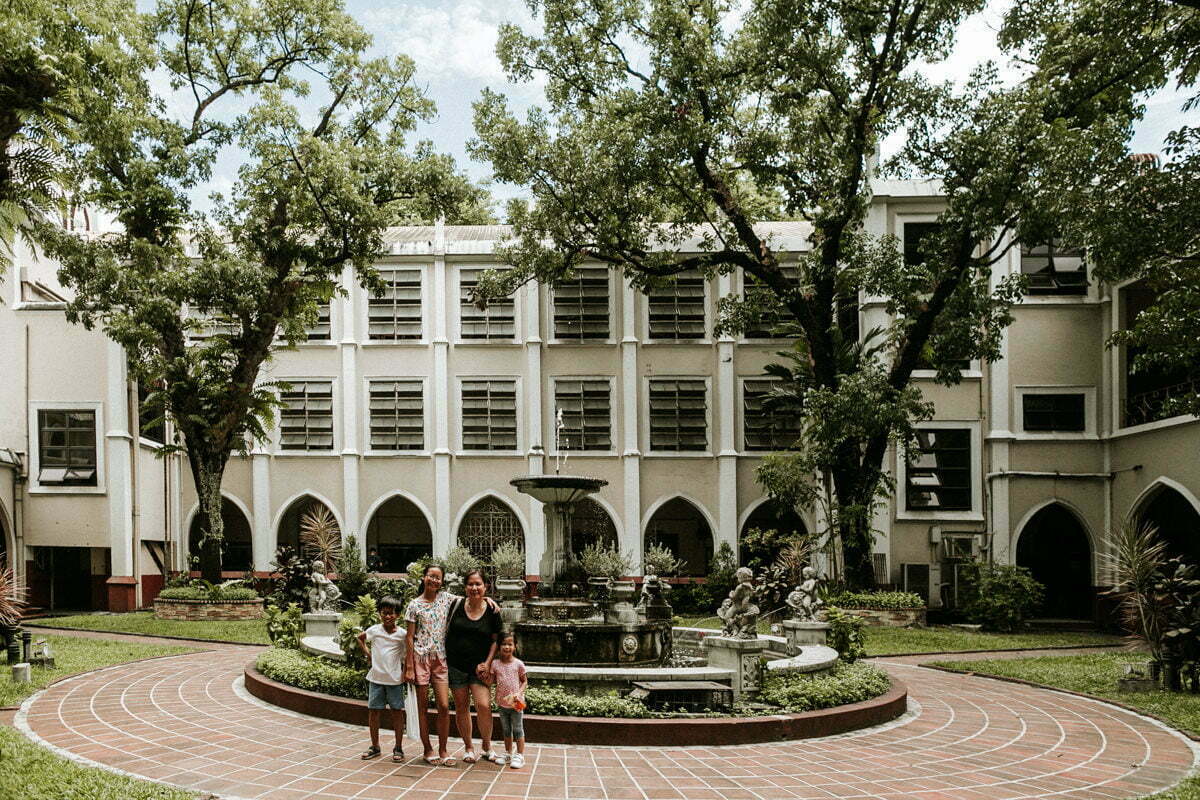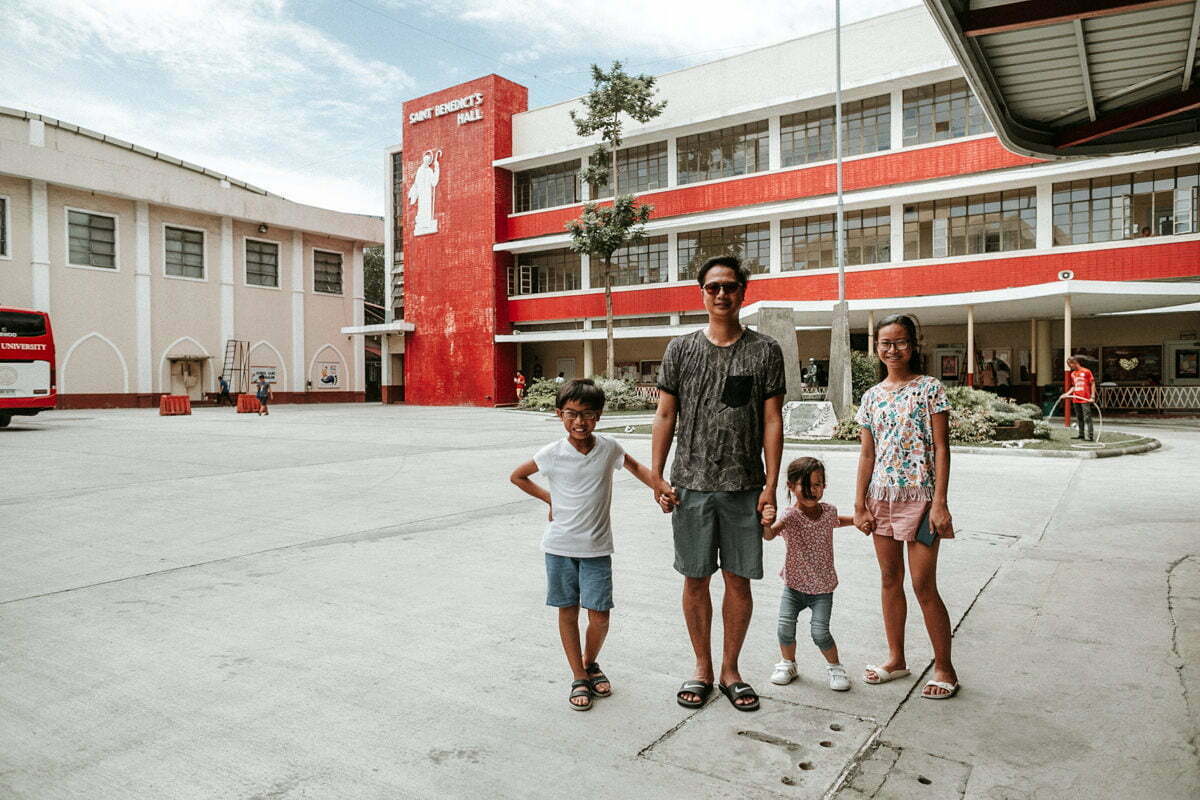 4. and because we were in the hood, we visited Vince's old house in Sampaloc.
5. spent a weekend in the Southeastern part of the Philippines, Butuan City.
Butuan is where we spent time with my father and my sister's family.  Took the chance to take a photo of my papa featuring him with his hobby. He loves raising roosters for cockfighting. In this photo he is wearing his usual outfit of  thin cotton shirt given away by local grocery stores. During our visit, he cooked some of my favorites too. Too bad I didn't get a DSLR shot of the tuna kilawin and grilled pusit that he prepared.
6. did an early morning  drive to the countryside, flew a drone over the Macapagal Bridge..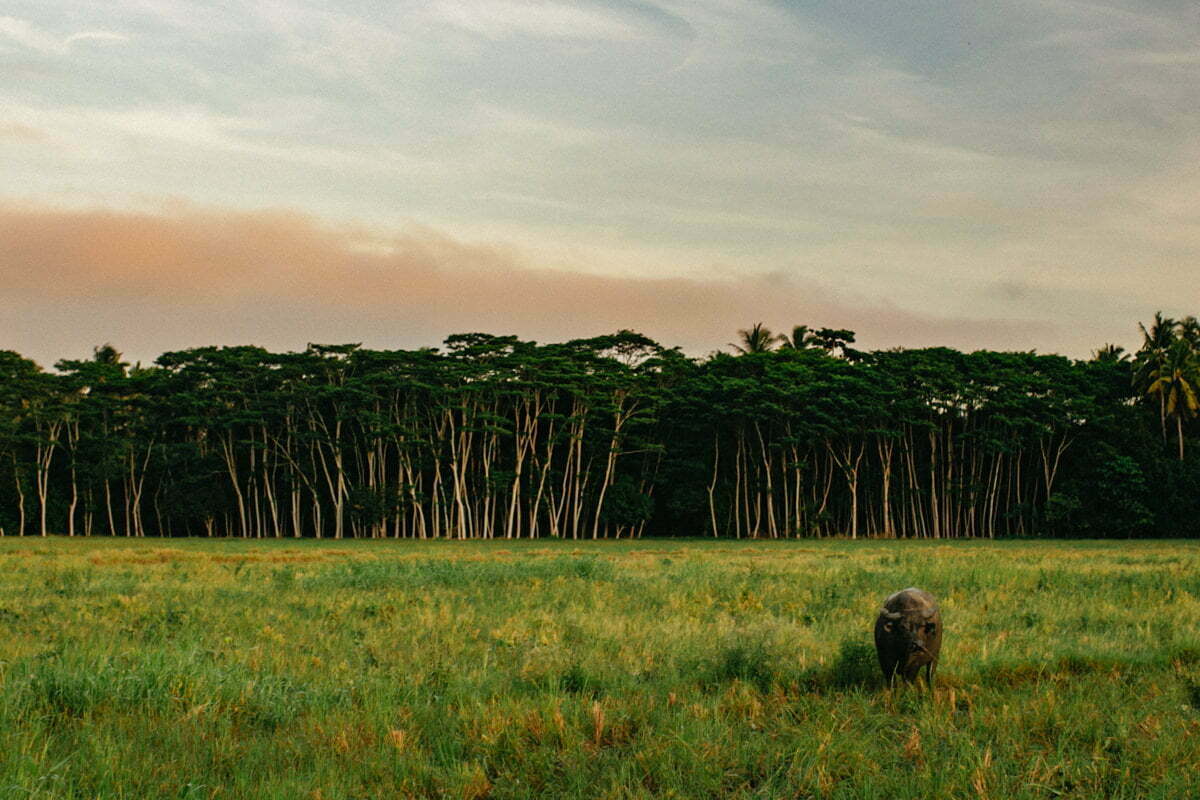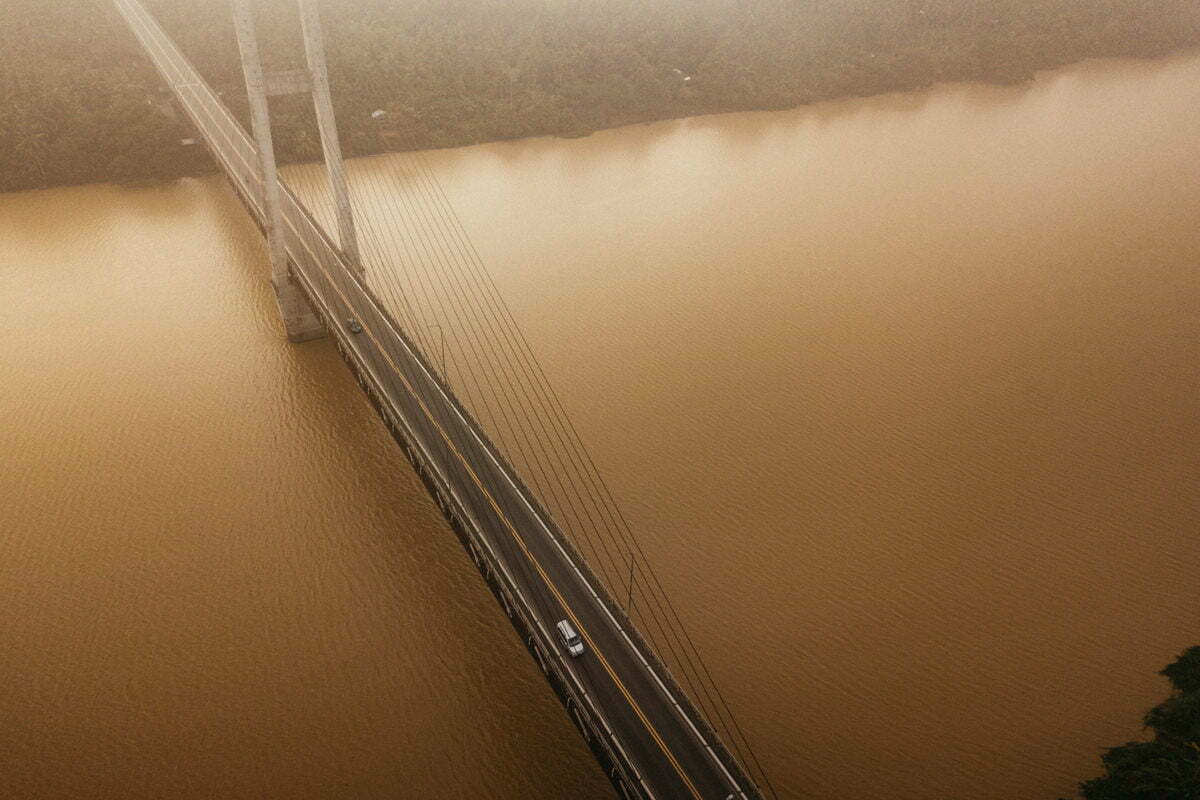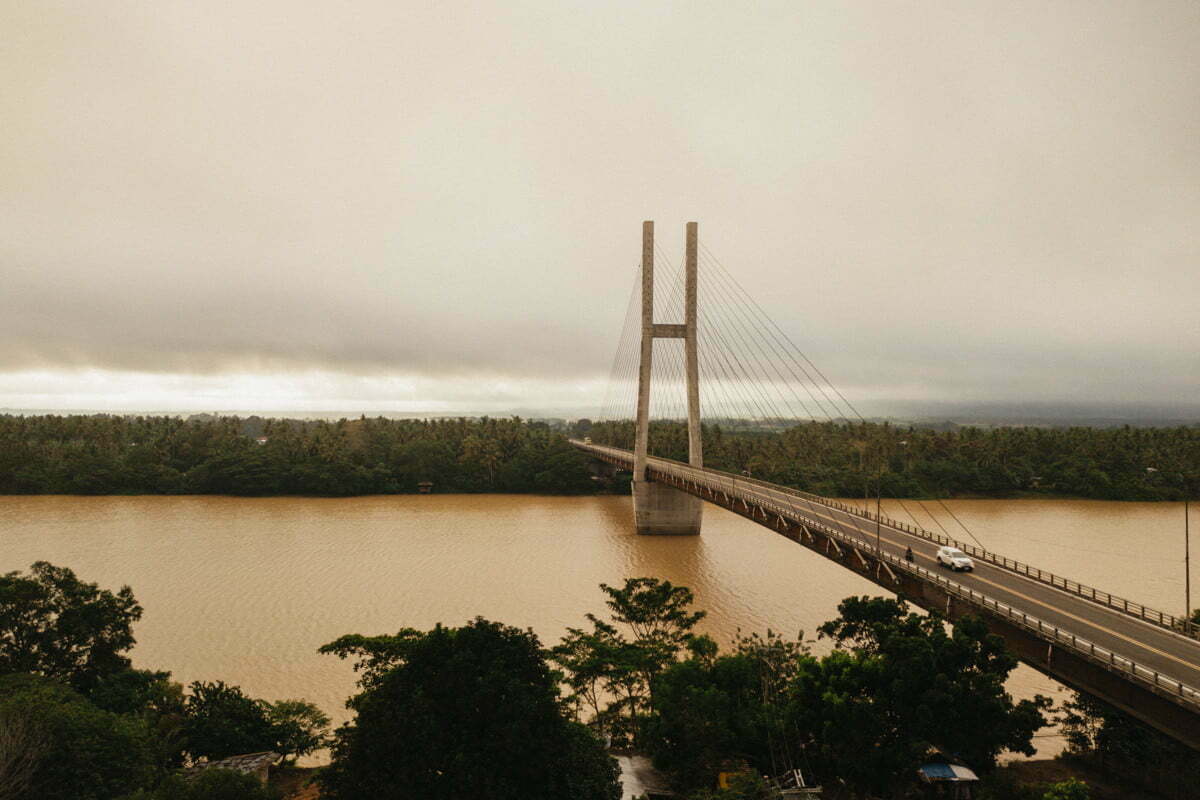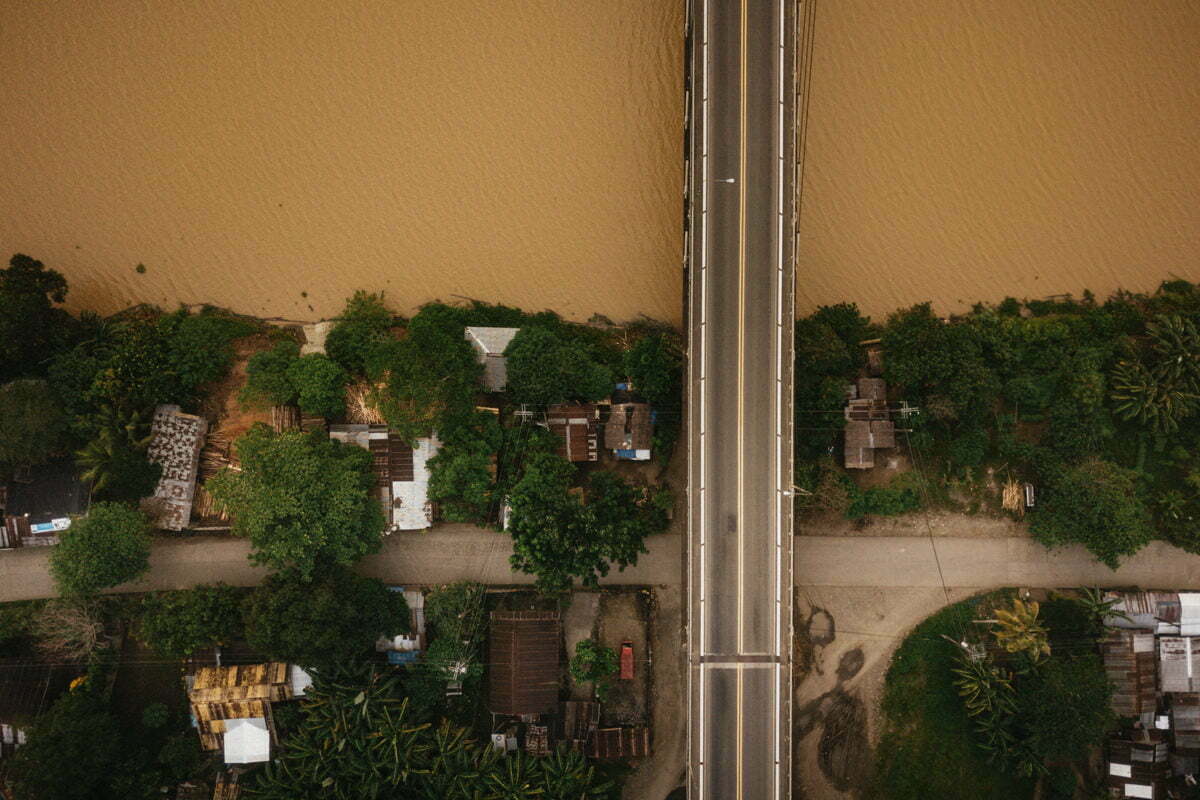 7. watched a horse and its newly born foal bond 
8. swam and dined at a local resort with cousins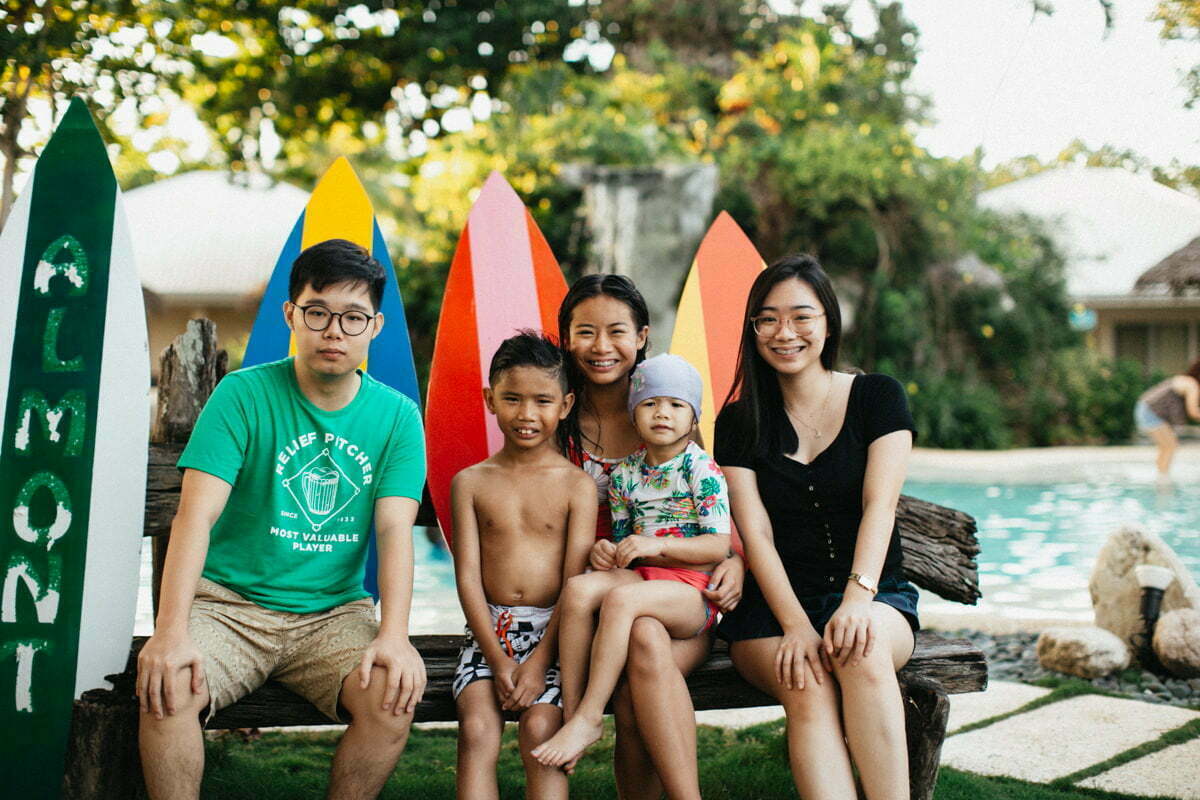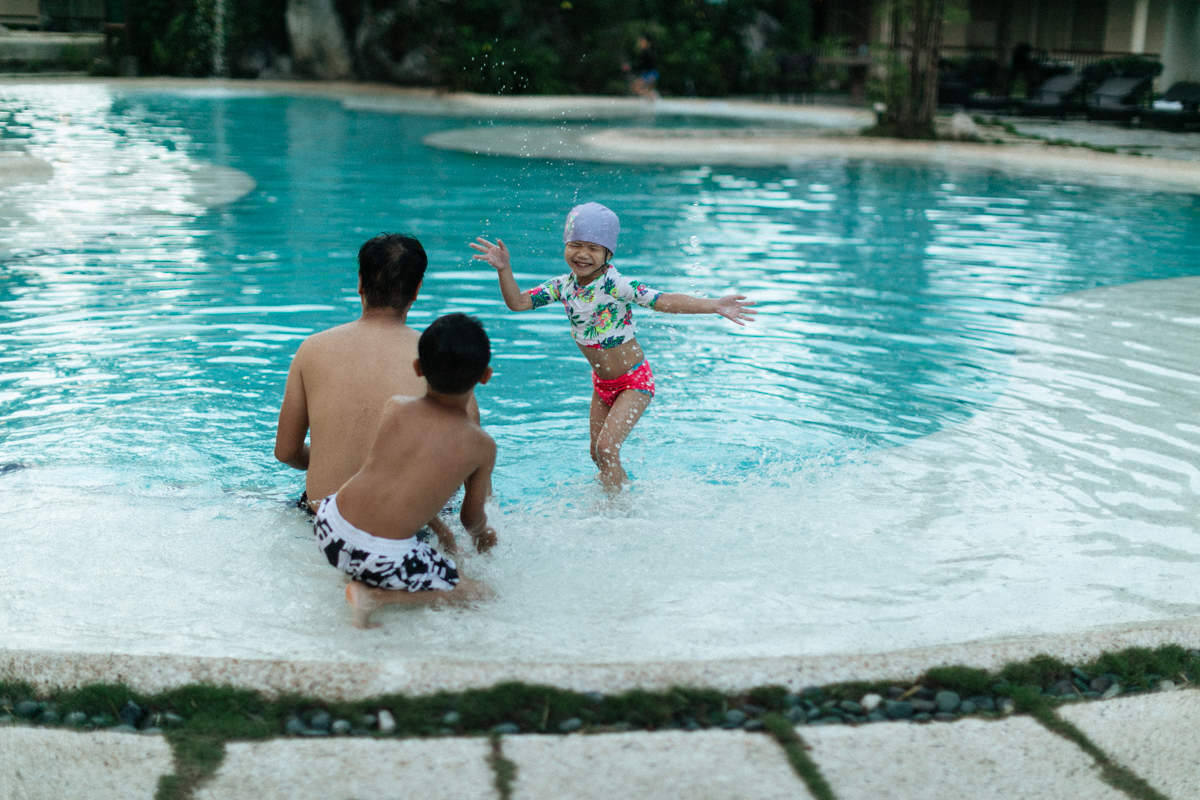 9. had a photo op with a newly elected senator, Senator Francisco Tolentino
who impressed us with how he humbly interacted with us and respectfully acknowledged my father.
10. spent a night of fun and relaxation at Vince's aunt Susan's farm in Cavite
More swimming and relaxation ( the kids had fun listening to the bull frog croaking non stop at night ) while the grown ups played   mahjong and sang songs with the karaoke machine .
Vince's aunt  rents out this wonderful rest house in Silang Cavite thru  https://m.facebook.com/Susans-Farm-971234546598268/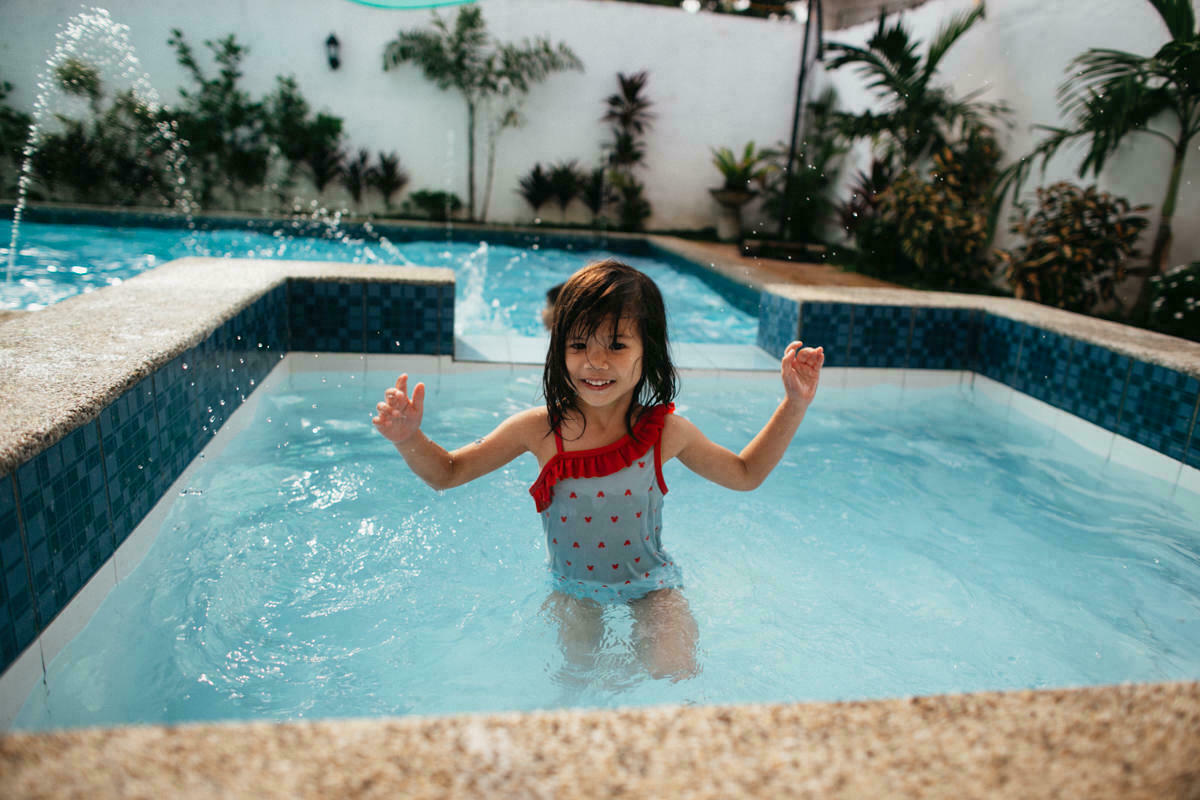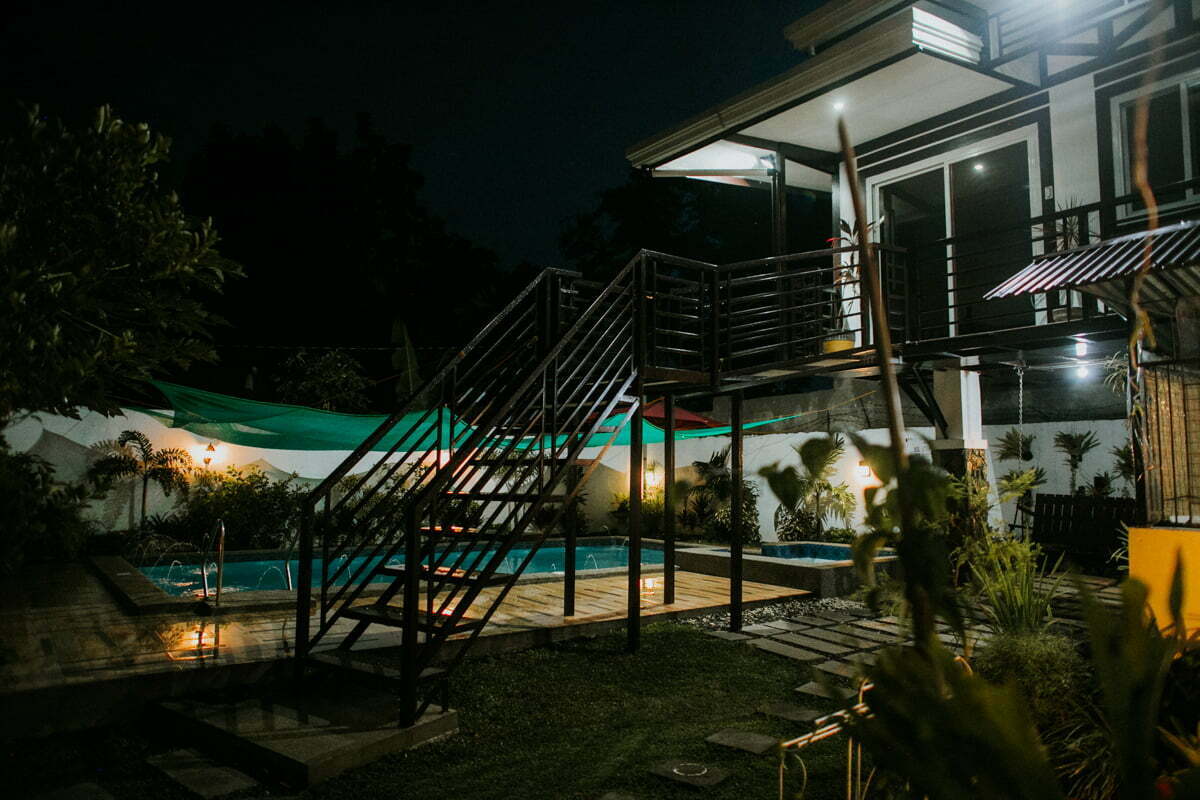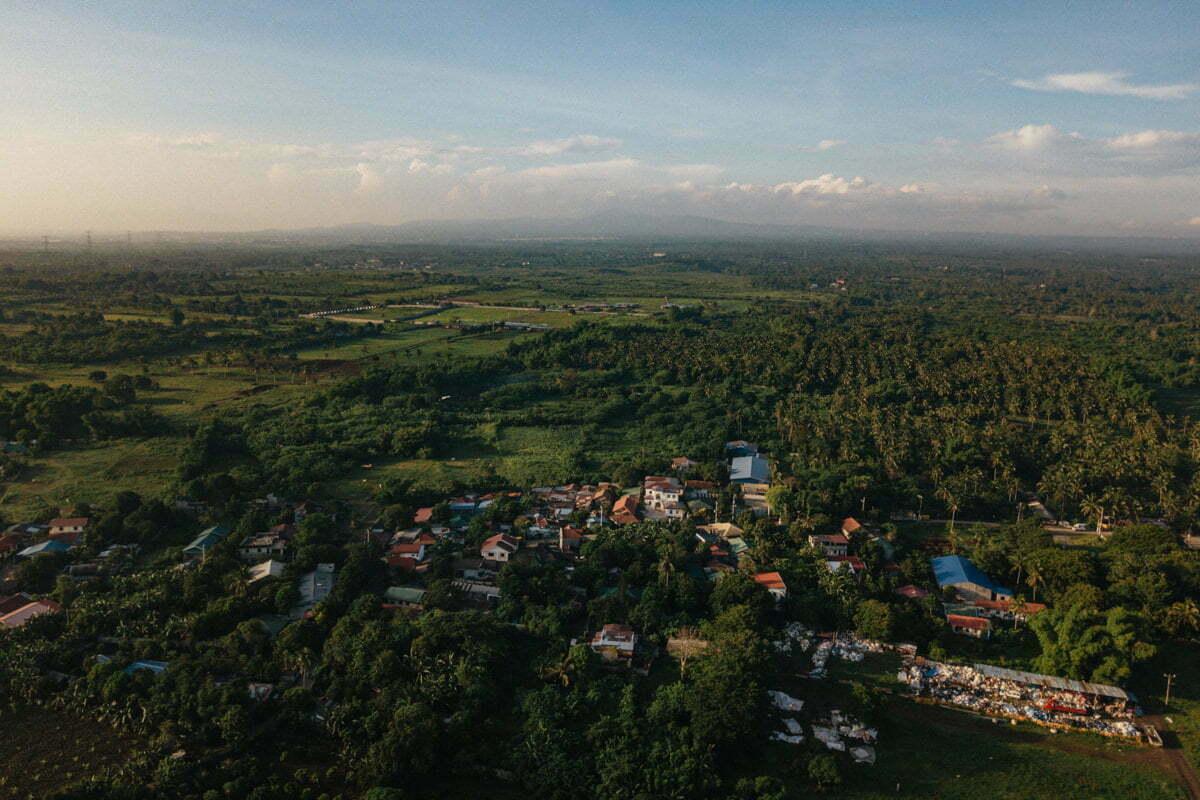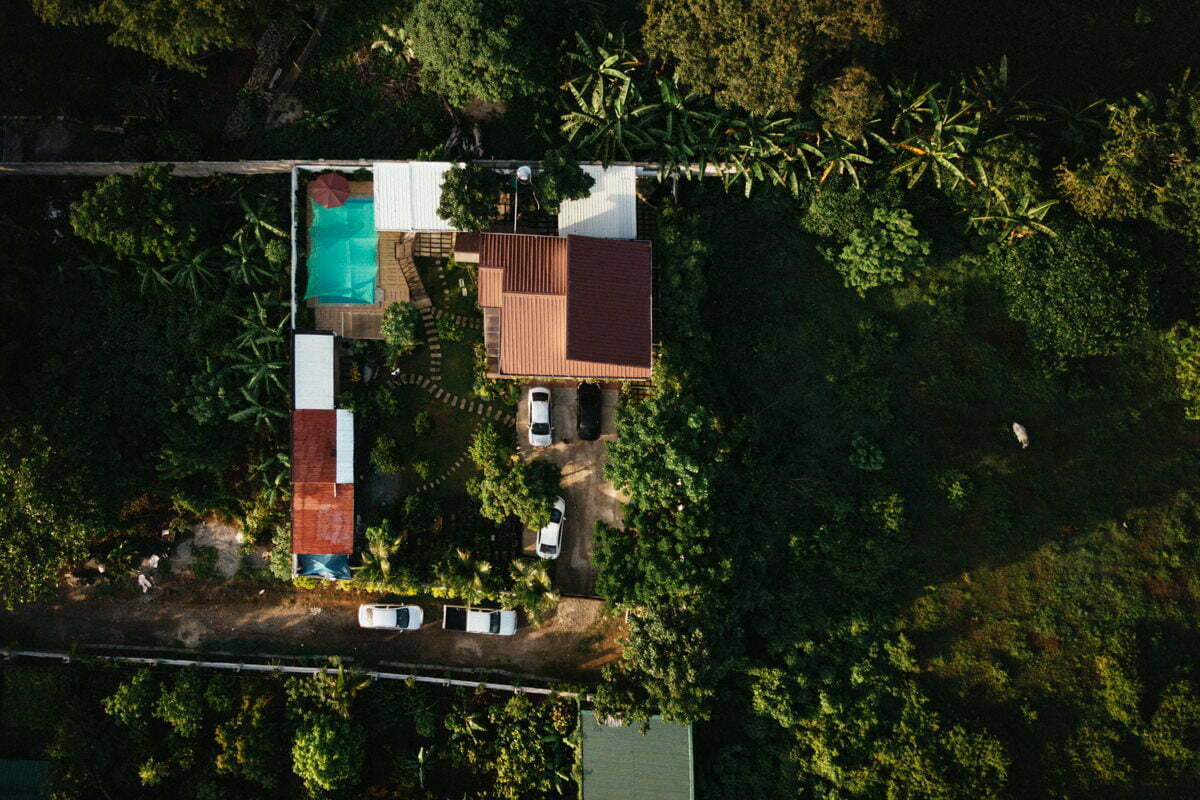 11.  kids played with their cousin Faber and  they fed the chickens, caught bugs like pros and ran around like children should.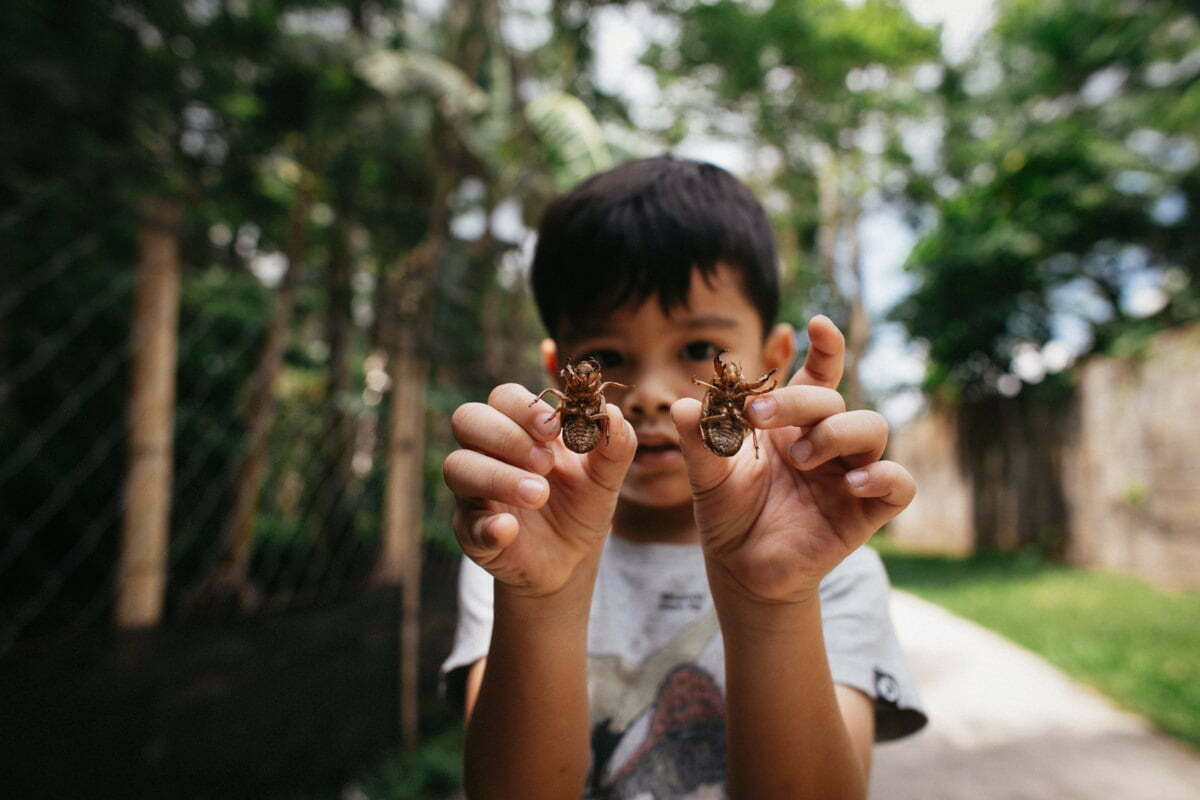 12. learned saori weaving @faberfiberstudio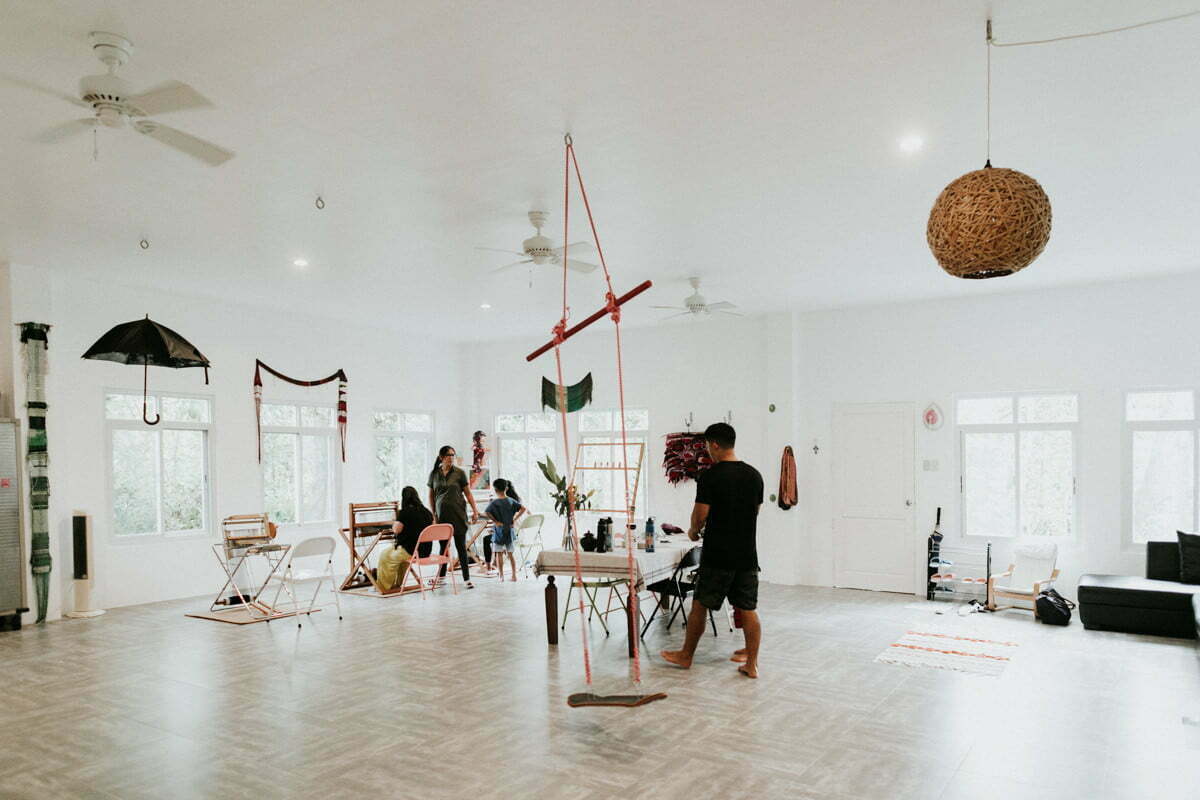 13. and another round of swimming and get together with family and friends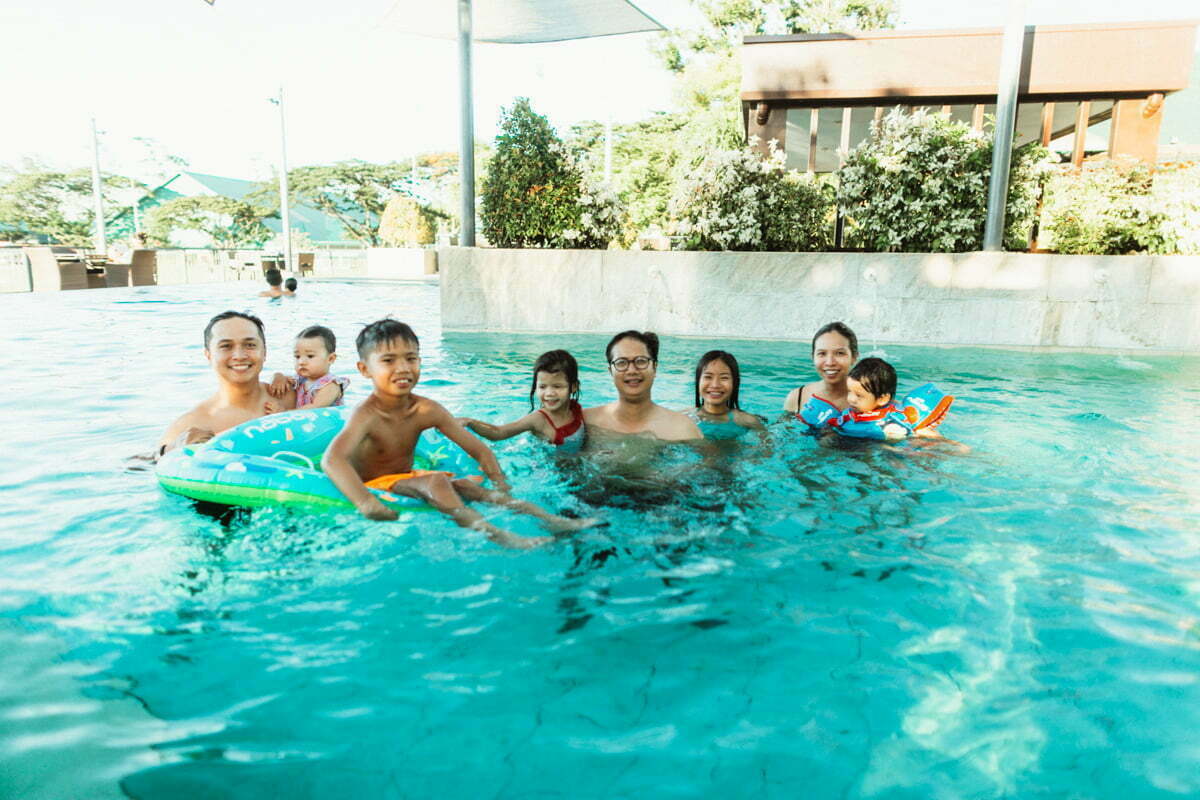 .
14. Celebrated Jacob's birthday together in advance, with  Lola Beth;  we sang the happy birthday song and  they made wishes and blew  a candle.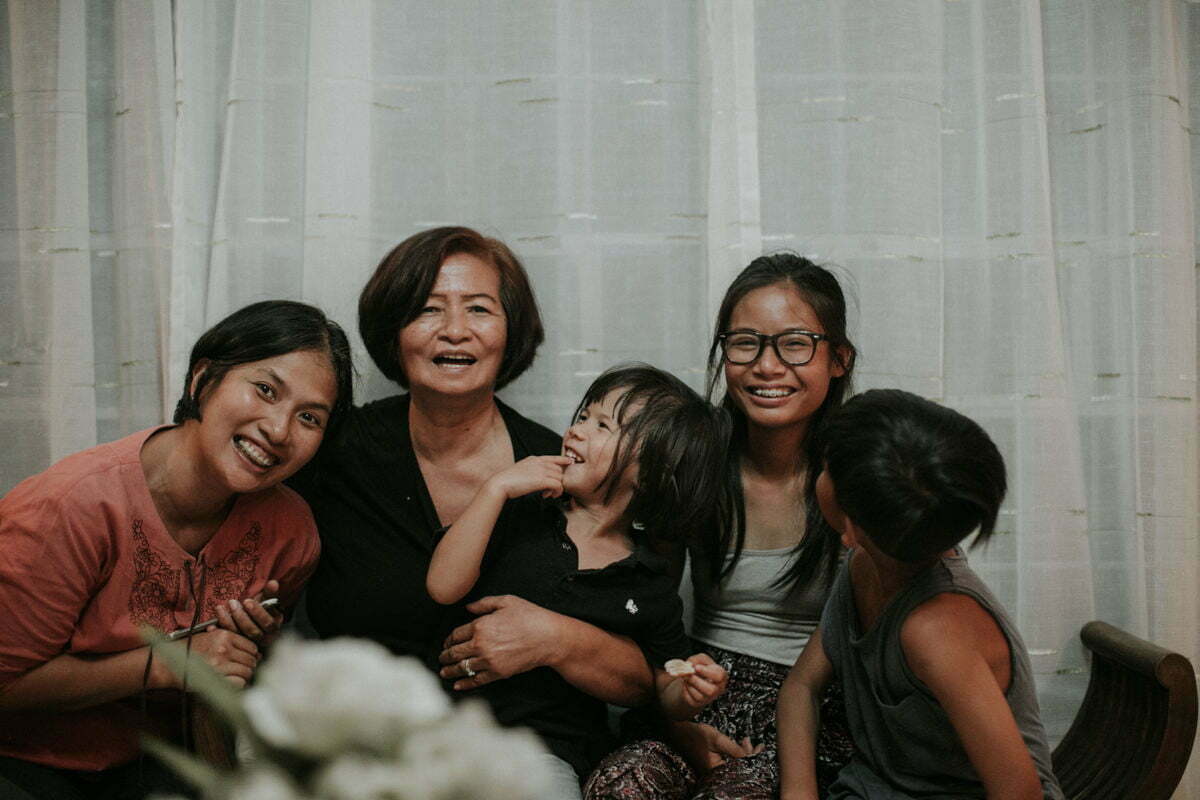 15. Not in photo, Vince's multiple massage sessions which cost less than $10 per 1.5 hr session; our trips to the neighborhood salon for our $1.50 haircut; fake eyelashes at $10 and mani-pedi at $5; mama Beth's wonderful cooking, mangoes galore etc.
Despite the mosquito bites, non stop eating  and typical Manila traffic, our hearts our full. Thank you family and friends for spending time with us.