Bali in Indonesia is one great southeast asian island to visit while vacationing in the Philippines . It is  only a 4 hour flight from Manila to Denpasar. A week in Bali spent  with my husband's family is definitely one for the books. Traveling with kids, elderly and extended family is not without  some challenges; but it was special and unforgettable.
My sister in law did most of the arrangements: transportation, accommodation and activities. It is amazing how transportation can be pre-arranged via Whatsapp or Viber. It was easy. We rented a van/coaster for at least 10-12 people. The drivers were recommended by friends and  family who have previously availed of their services. It was nice to not worry at all about navigation and driving. We would message ahead of time if we needed it for the day. Taxi service like Grab is also a nice option for those short trips.
I love Bali. The people, most specially. Despite the traffic and the "busy-ness" , the Balinese people seem like calm and peace loving people; as if   they are not easily affected by the chaos around them and I mean that in a good way; not apathetic, but patient and  tolerant. I also  love how religious they are, offering food and prayers every day to their gods. Their dishes are tasty and the availability of tropical fruits reminded me so much of my province in the southern part of the Philippines.
Visiting Bali  mid- June is not a bad idea. Weather was great and it was not as humid as Manila this time of year.The   occasional rain showers  served to cool us down even more.
So here's what we did in Bali for a week.
*First two days were spent in Kuppu Kuppu Jimbaran, a Hotel, Beach Club and Spa by L' Occitane.  
Natural elements like bamboo and rattan were used to decorate some parts of the  hotel. The pool is gorgeous. It was close to the beach and a golf cart was always available to take us to and from the Jimbaran beach, for free! The free breakfast buffet  had decent  selections. I just wish coffee was unlimited.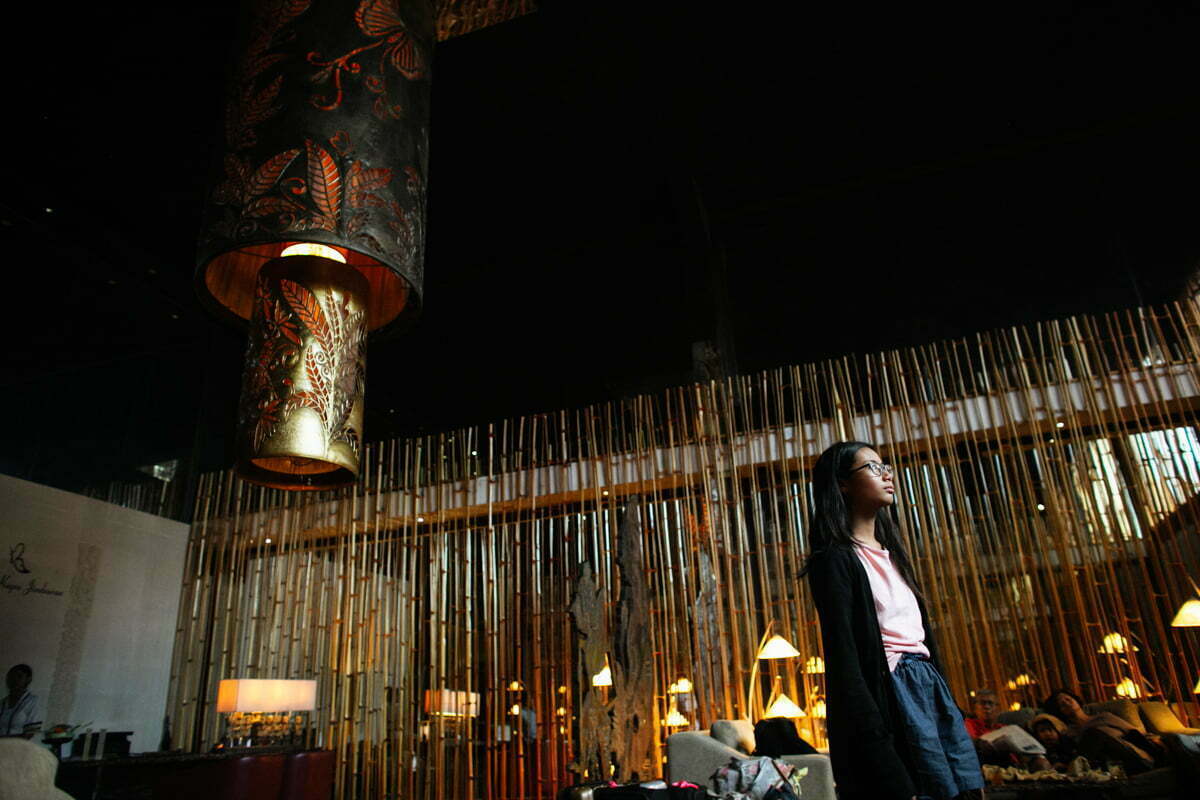 Sunbathed and relaxed by the pool.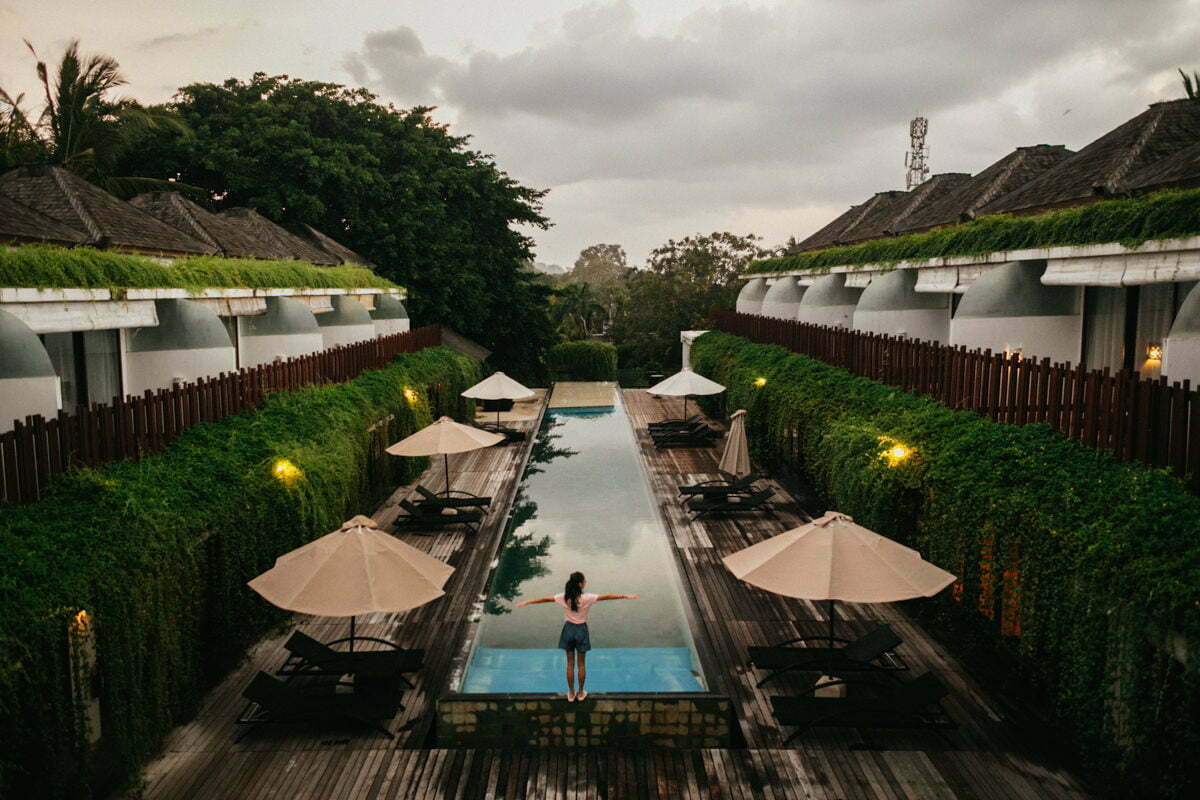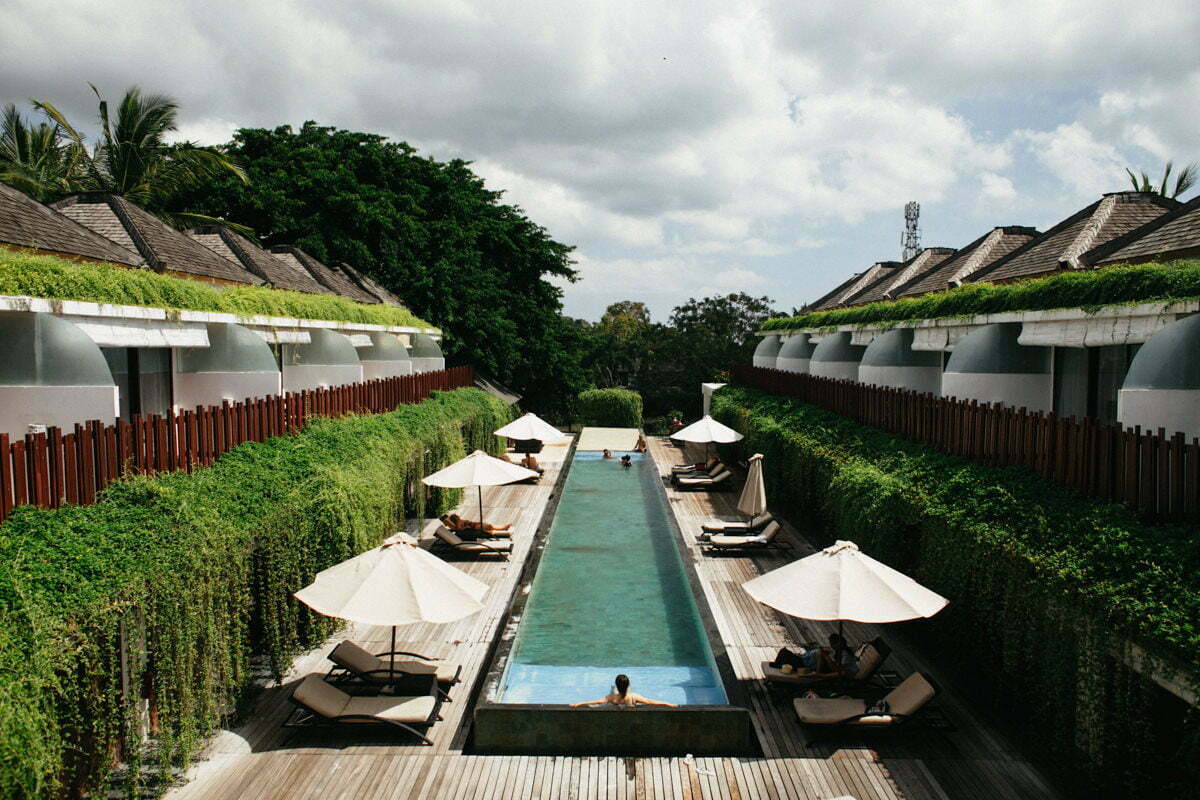 Enjoyed a Balinese massage treatment at The Bamboo Spa by L 'Occitane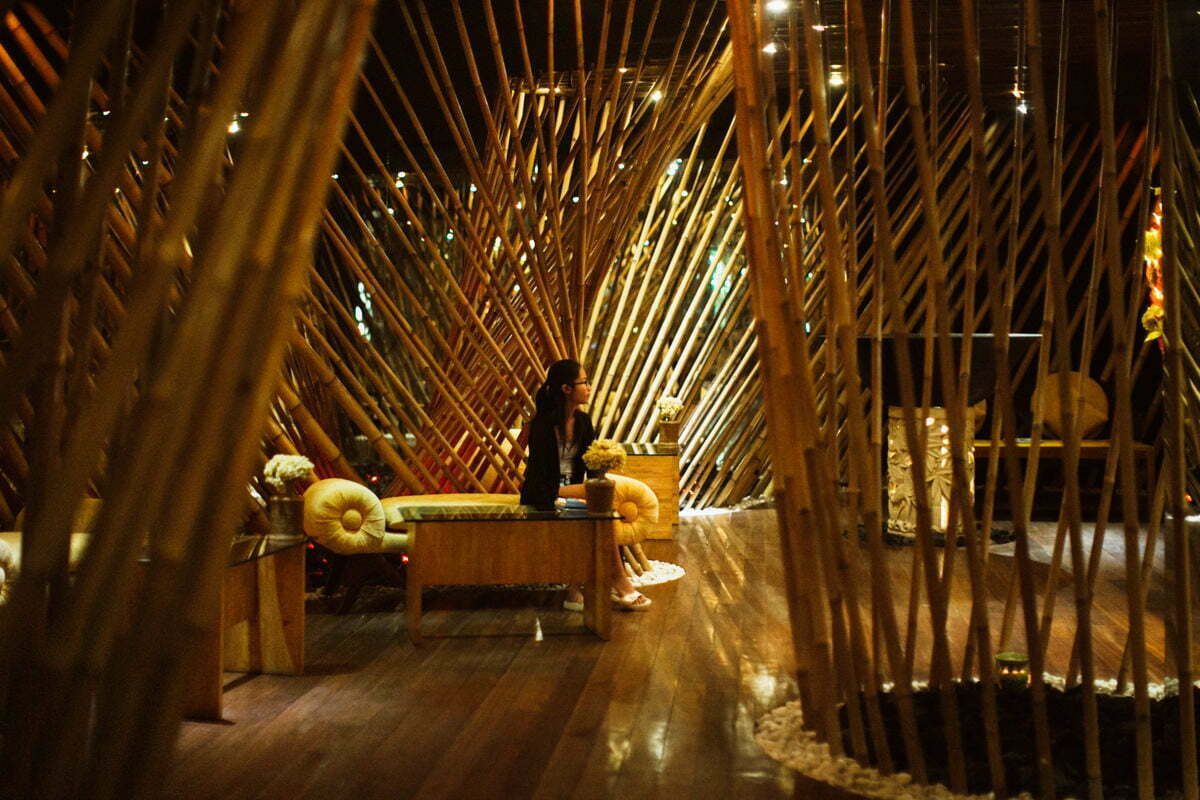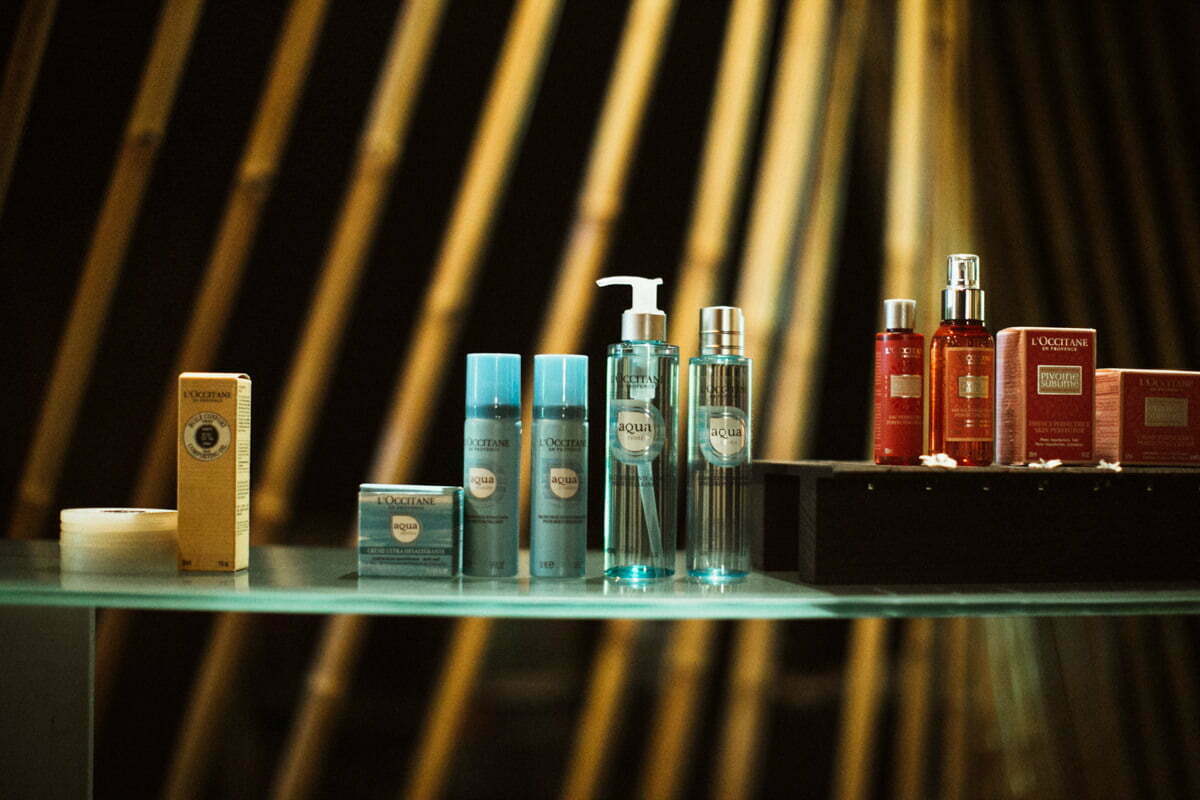 Frolicked and watched  the sunset by the beach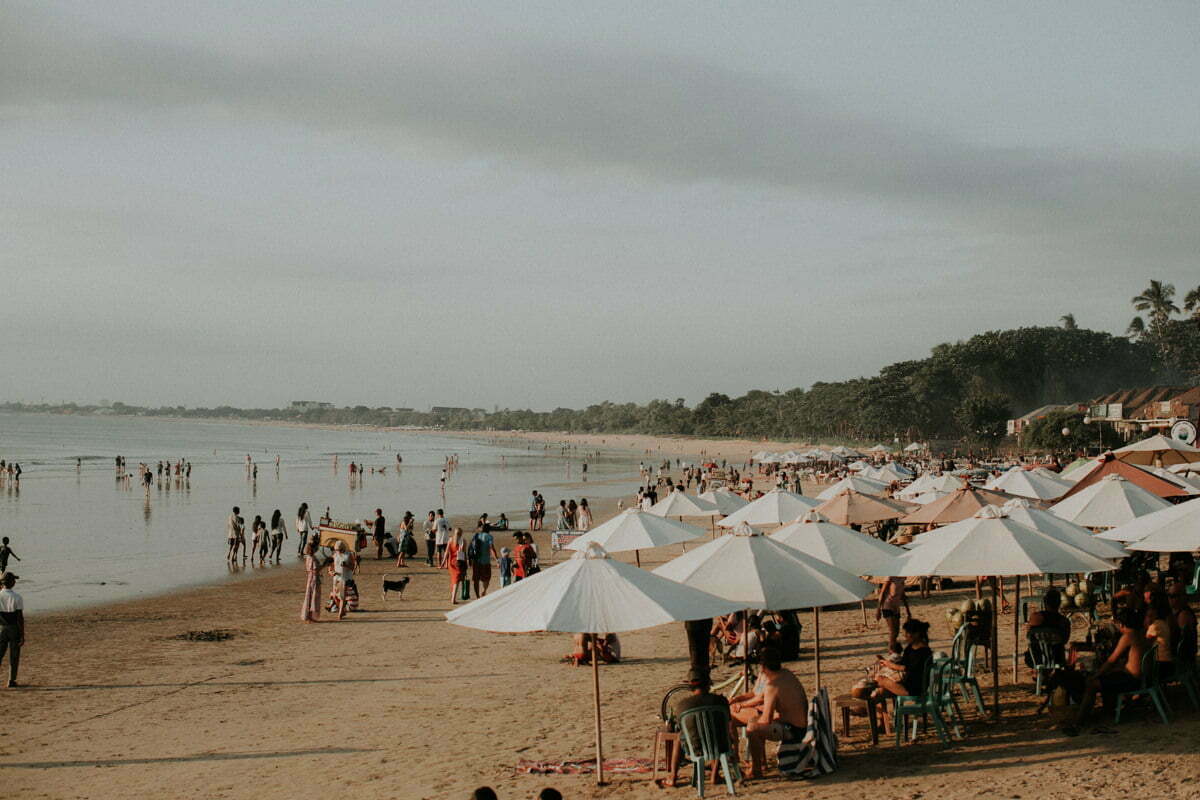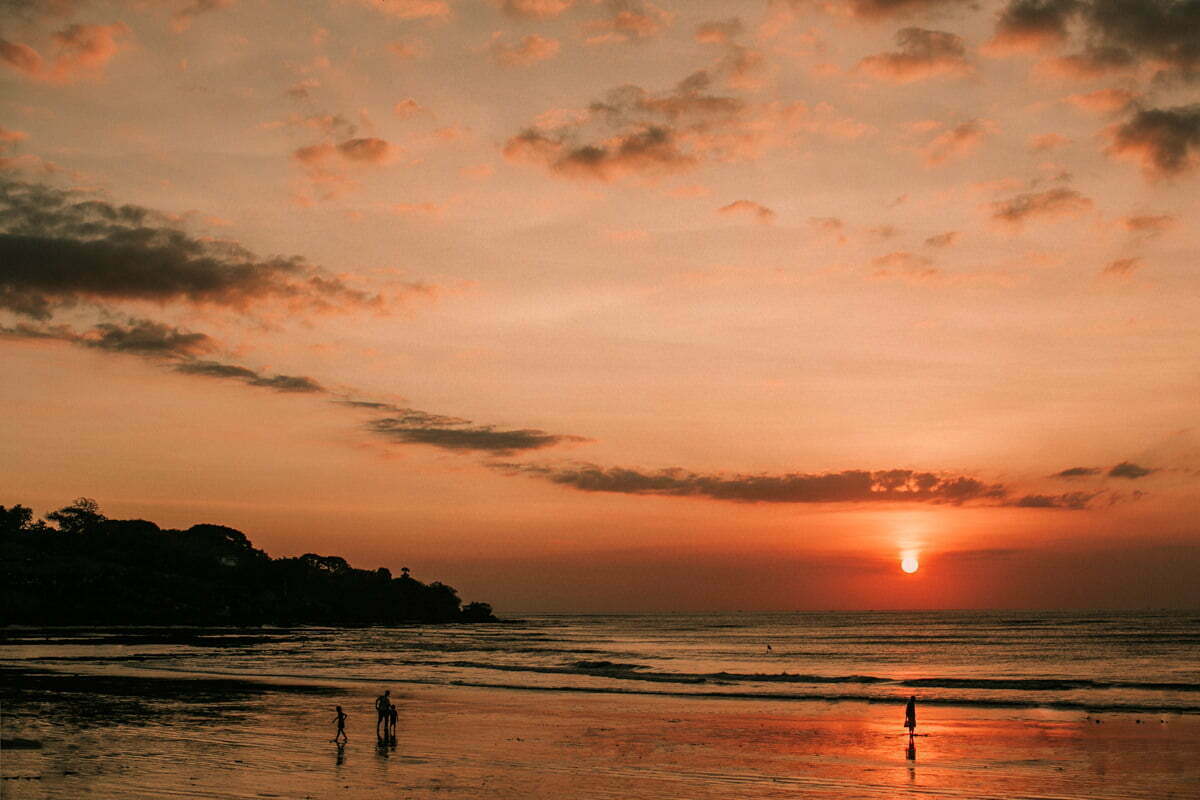 Ate fresh seafood al fresco, for dinner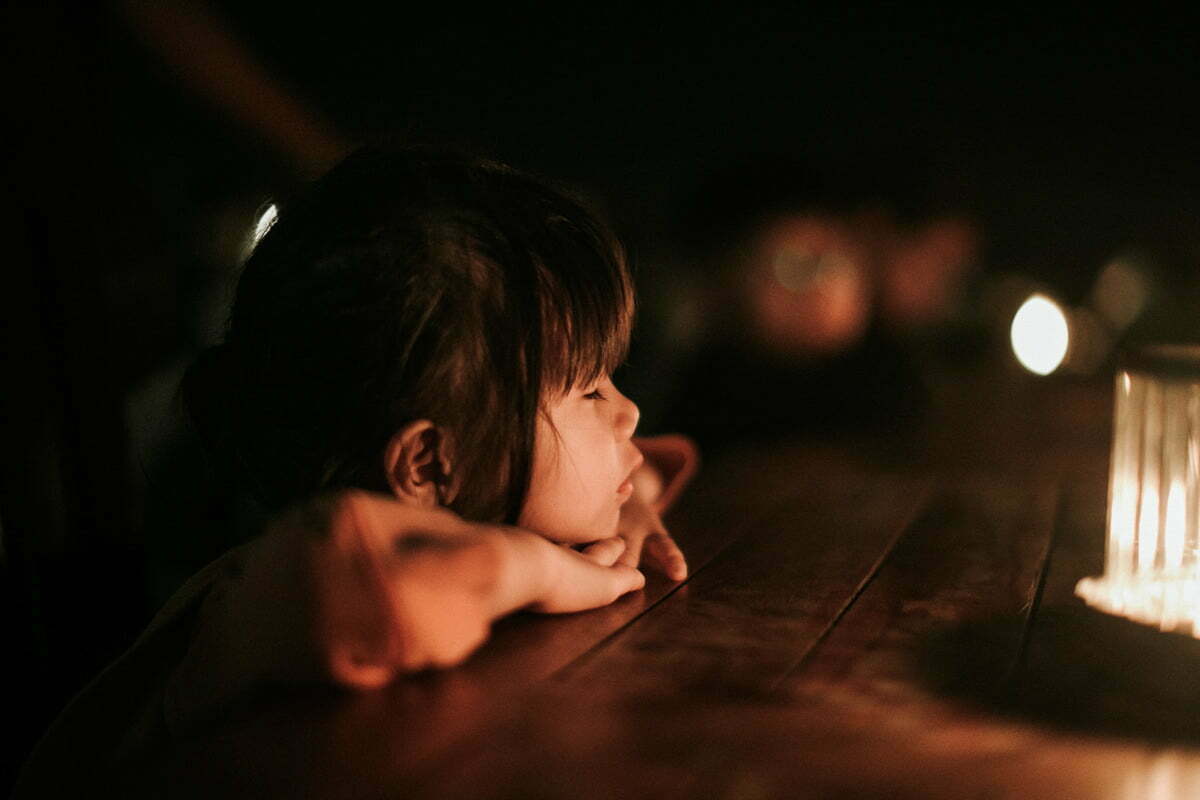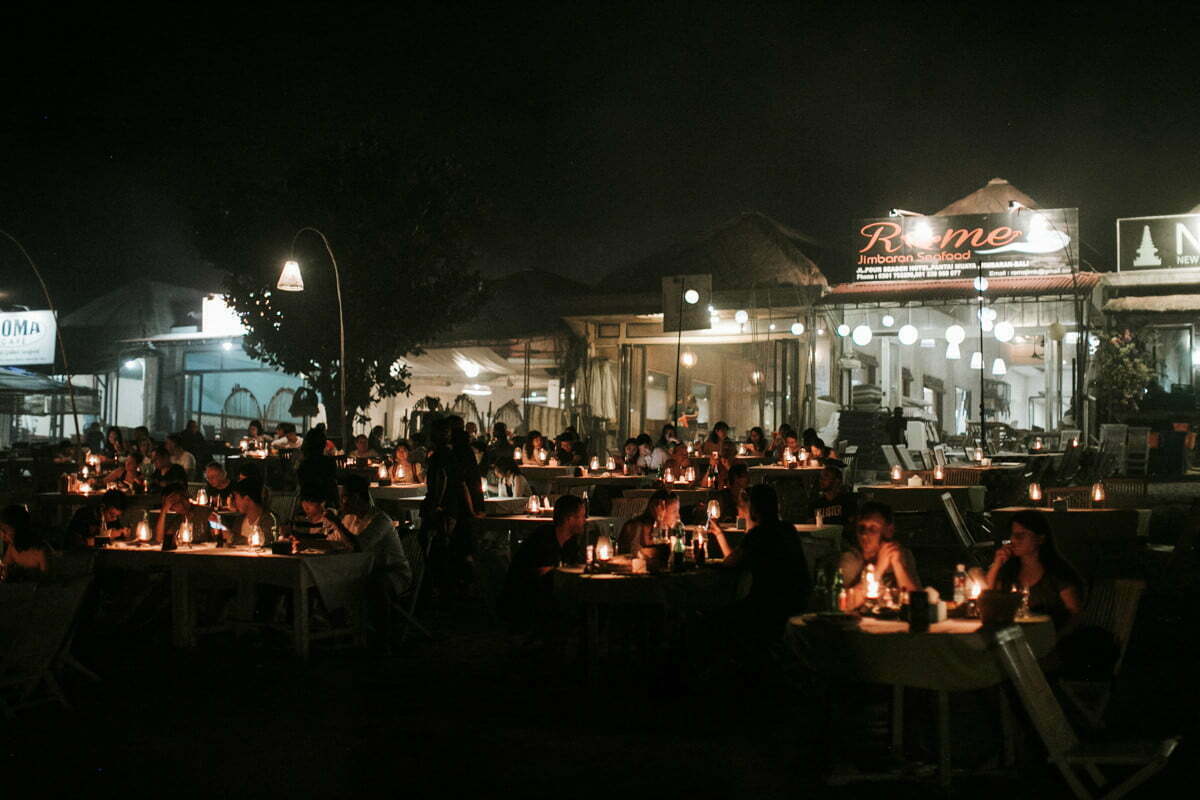 Rented a  6 bedroom villa with a pool and a butler for a week.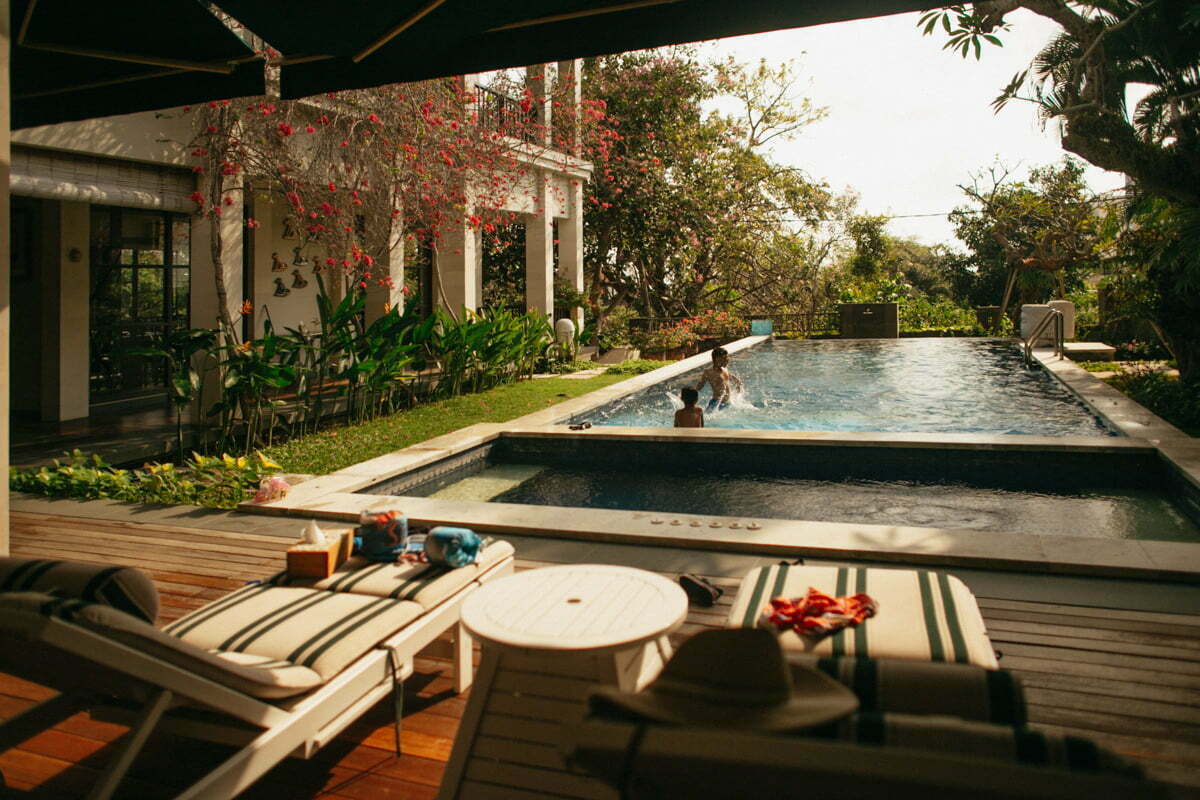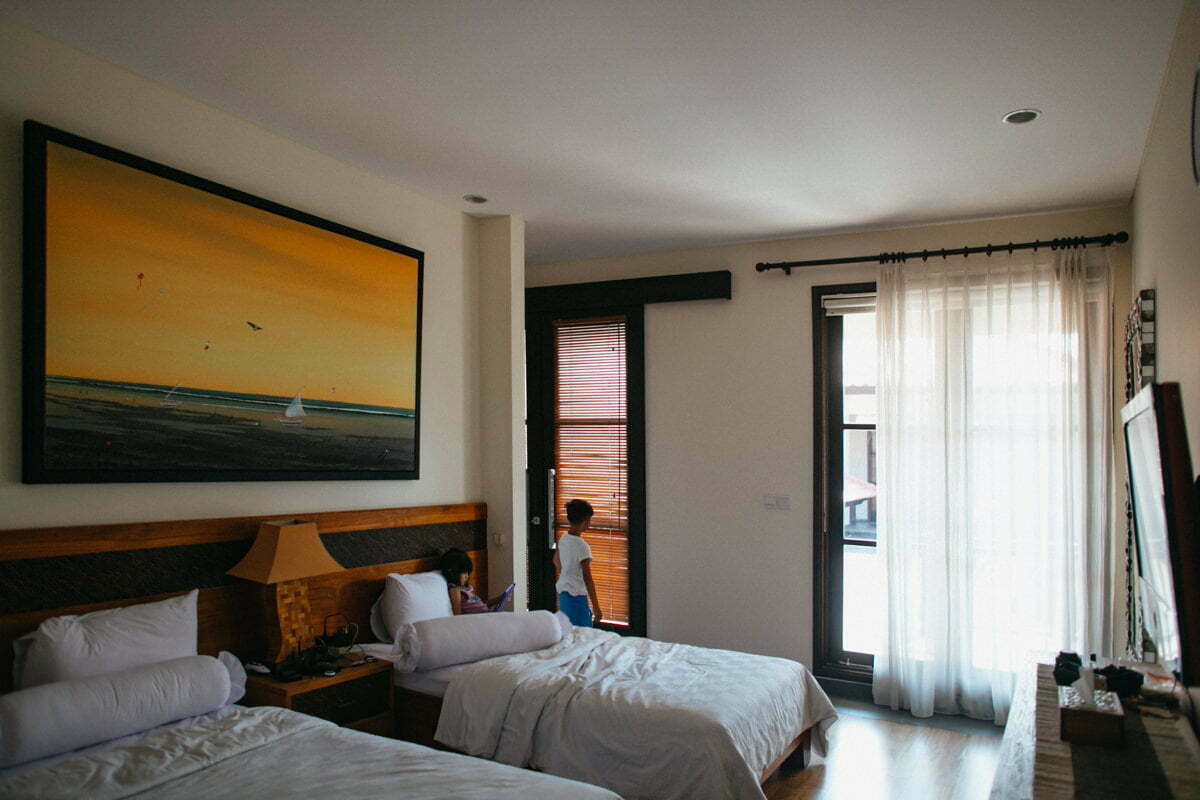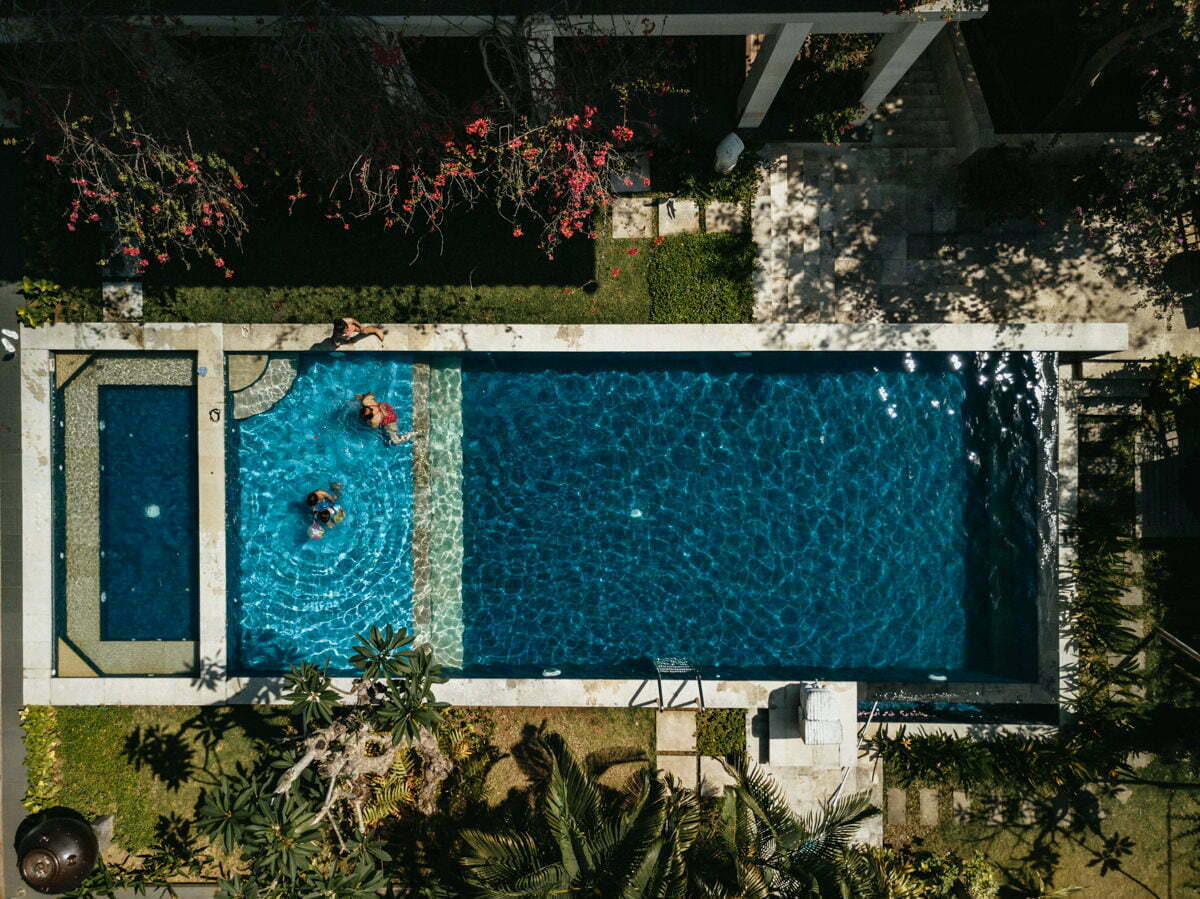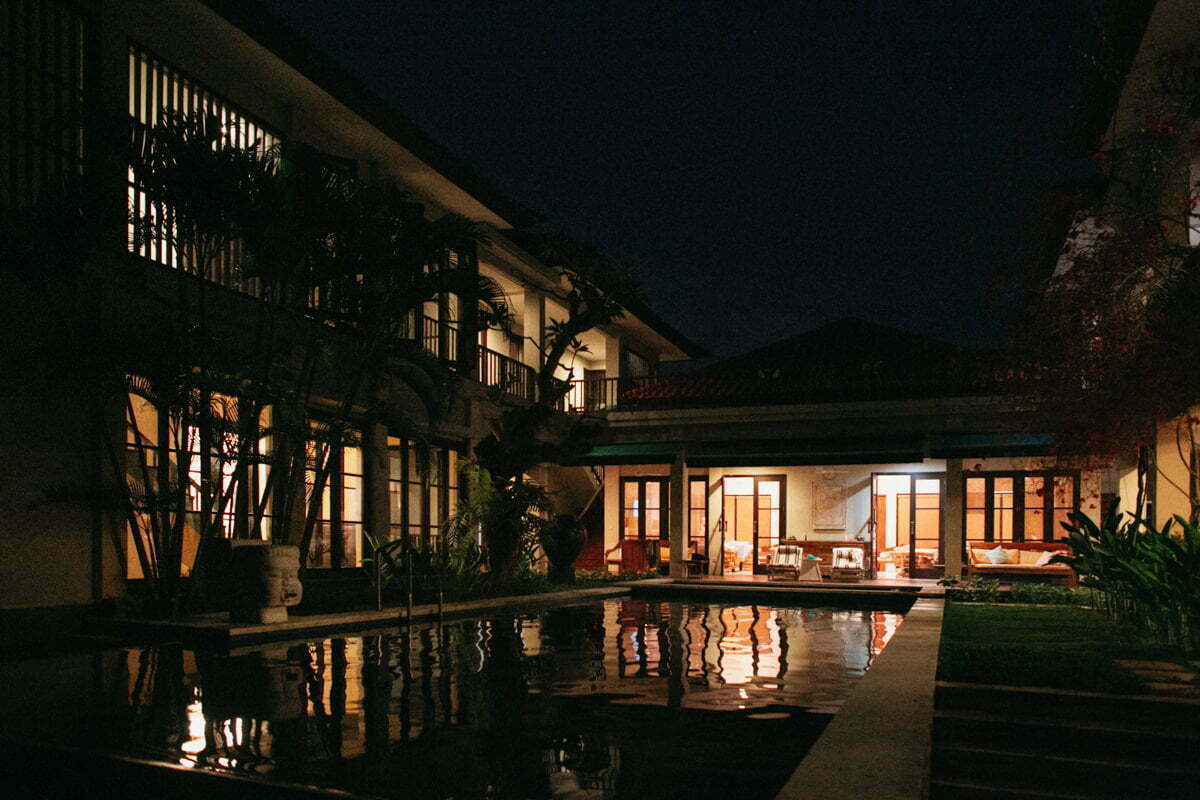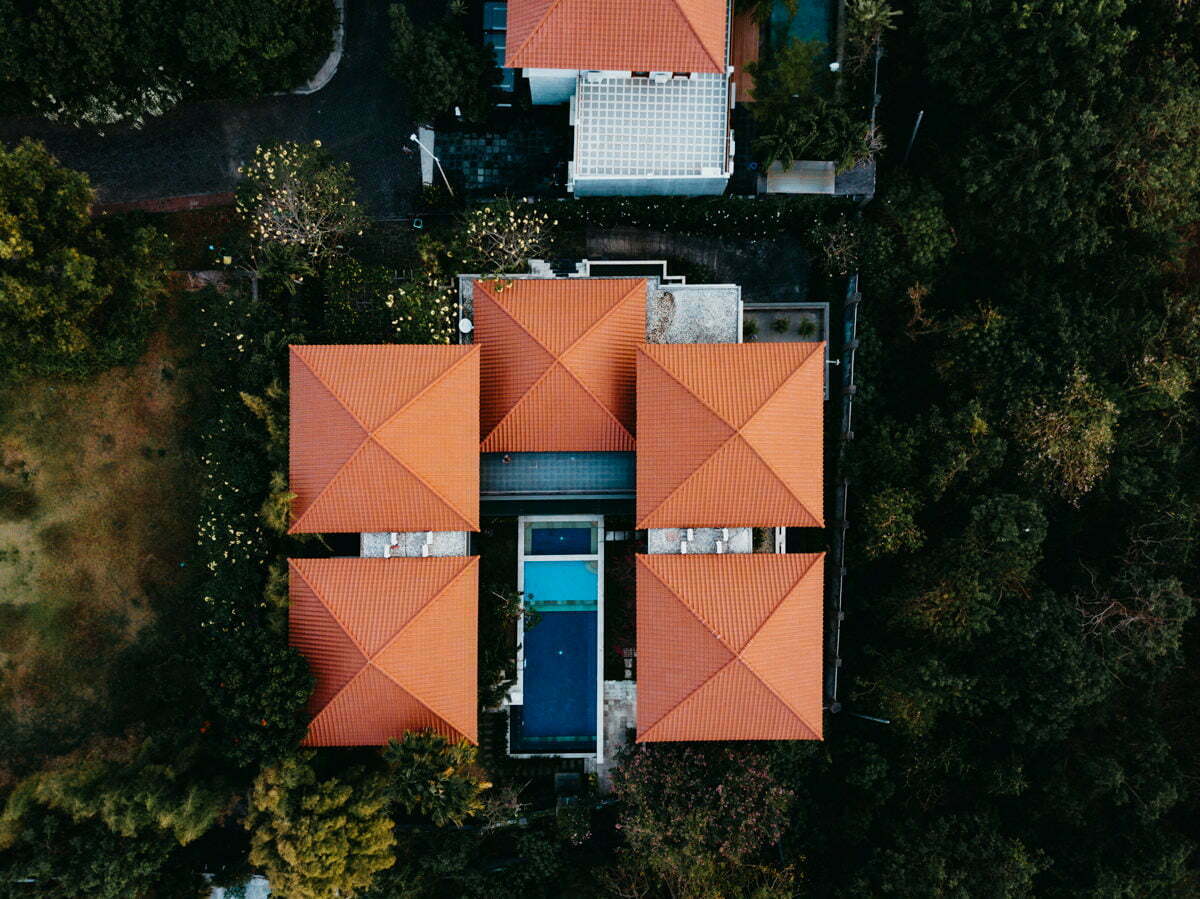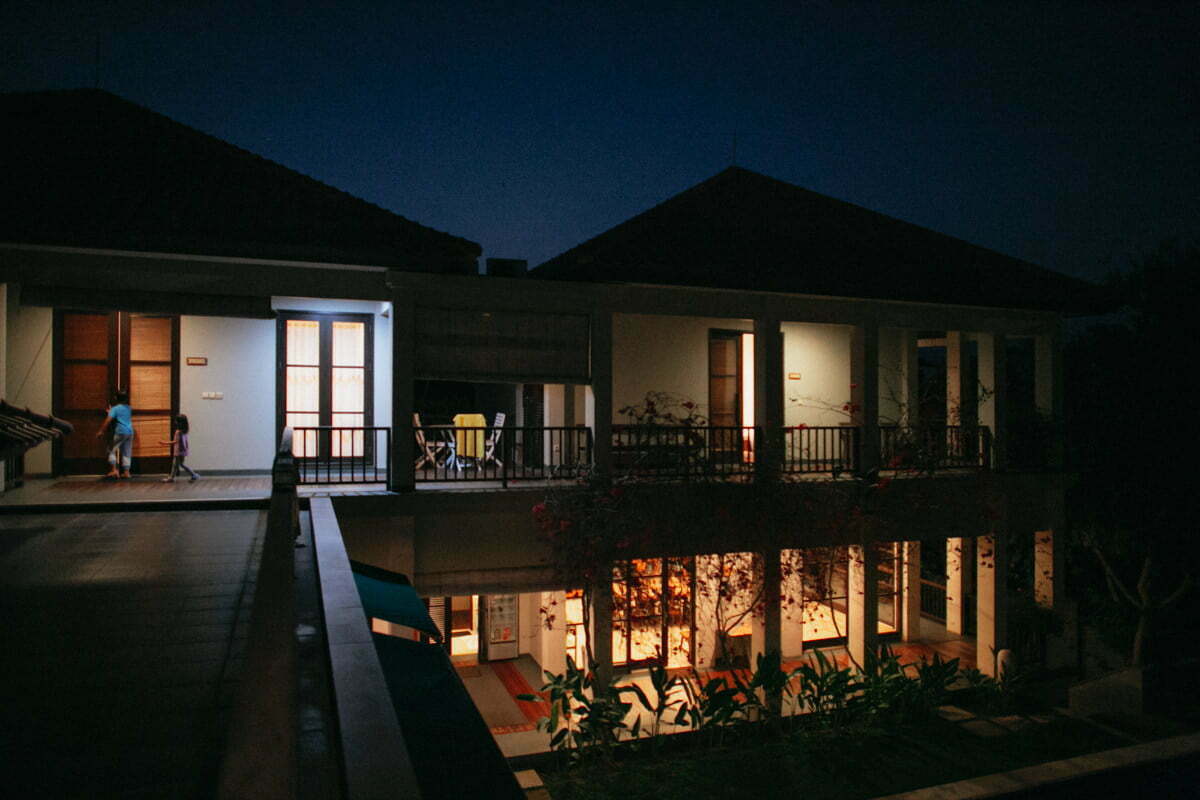 Ate  traditional Indonesian breakfast of egg and noodles
Visited one of Bali's oldest and most venerated temples, the Lempuyang Temple or Gateway to Heaven. Without the clouds and the fog, Mt Agung can be seen in the background. We left Jimbaran close to 5:00 am and got there around 06:30. It  involved a 15-20 minute uphill climb by foot.we only visited one of seven temples.  There's an option to ride a motorbike for a minimum fee. The queue to get one's photo took 2-3 hours. I still think it was worth this memorable family photo.The reflection pool is a camera trick used by locals while taking photos of tourists for a minimal donation. Vince did the same effect in Photoshop for the raw files.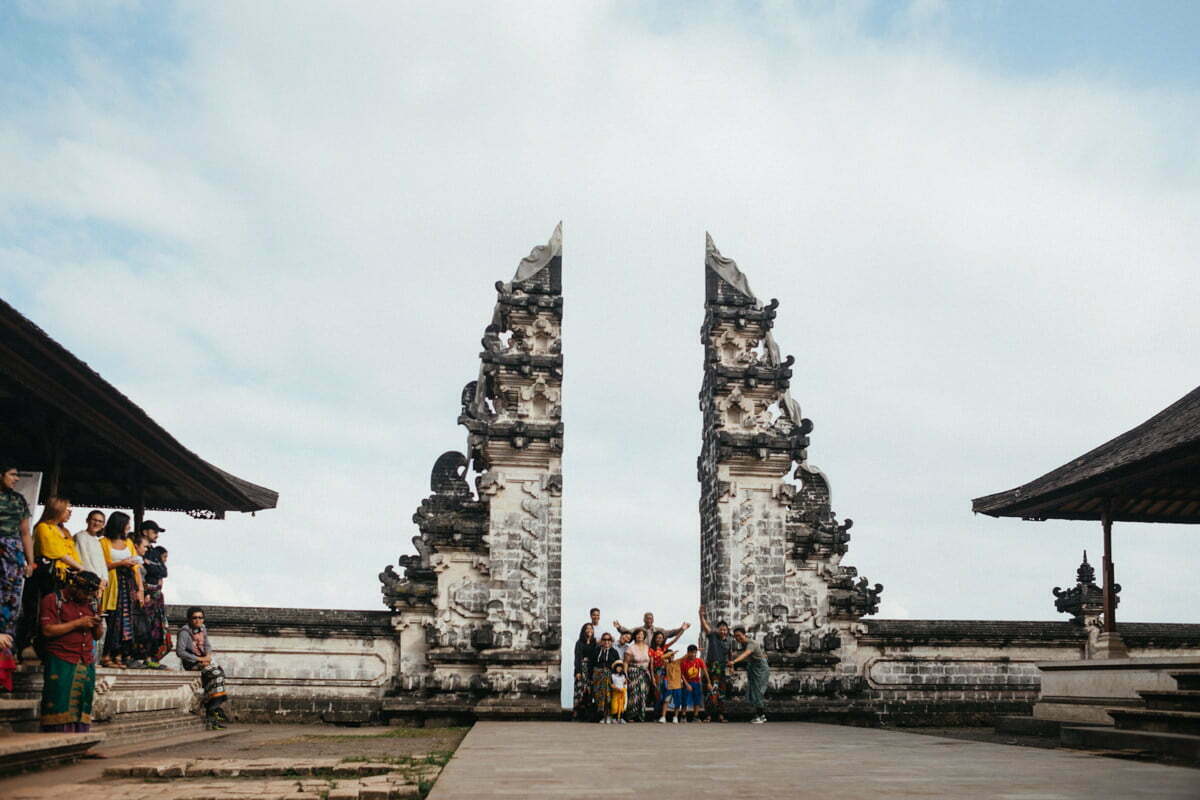 Took photos of their beautiful smiles
Donned a sarong while visiting the sacred temple and  getting photobombed by a rooster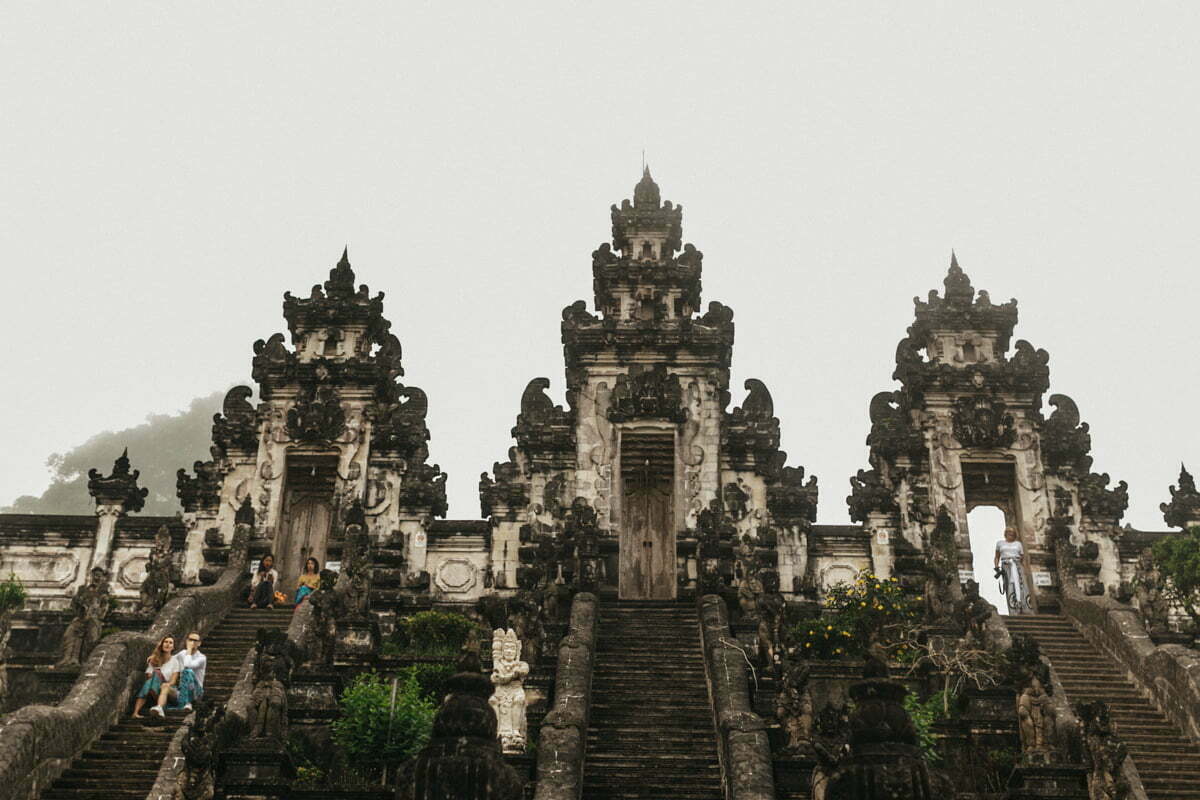 Visited a water temple, Tirta Gangga ; fed the fishes and played temple run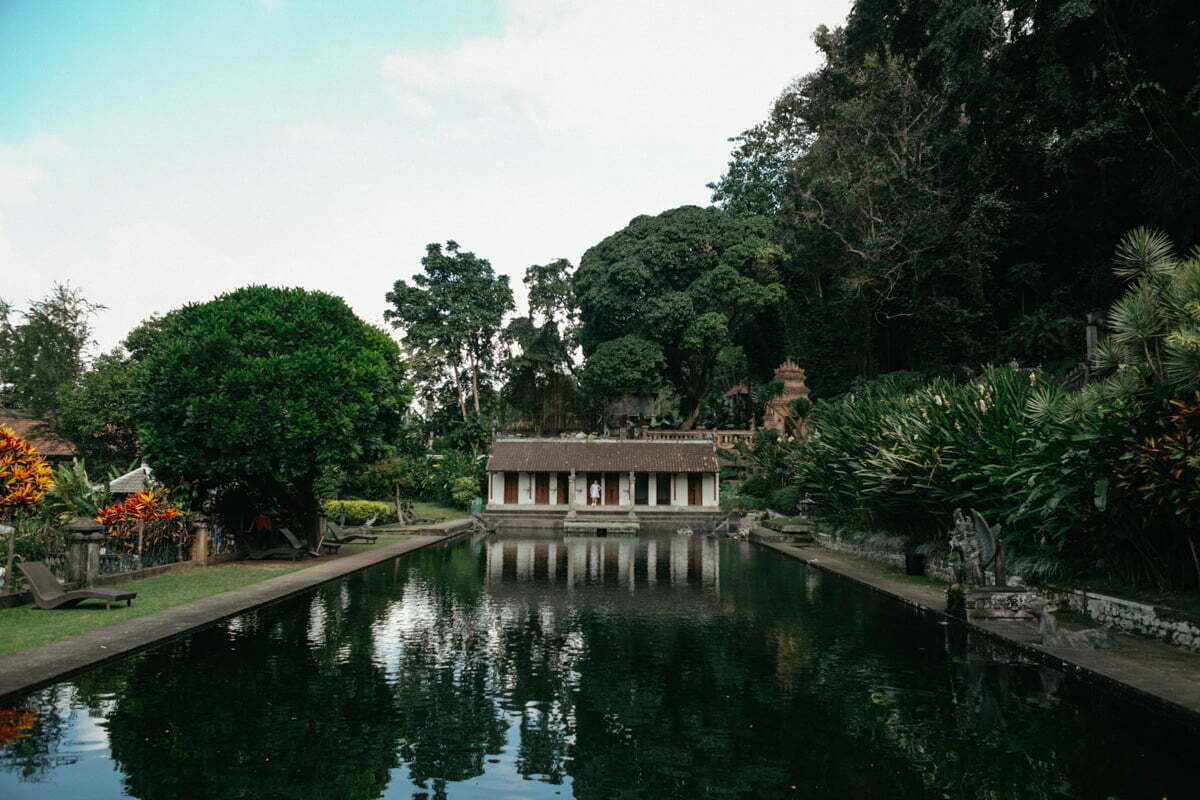 Met exotic animals like the iguana and the luwak.
Tried the nest and the swings in Tegallalang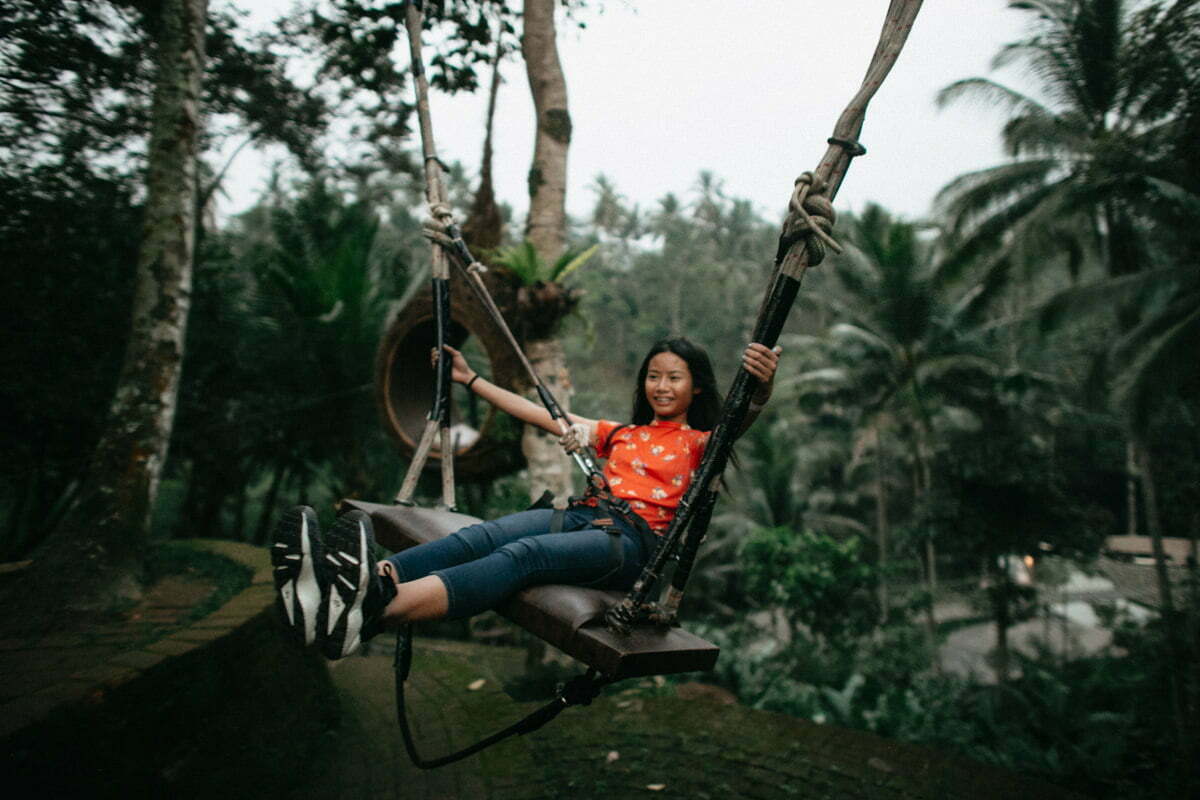 Checked out the rice fields in Tegalalang with a drone view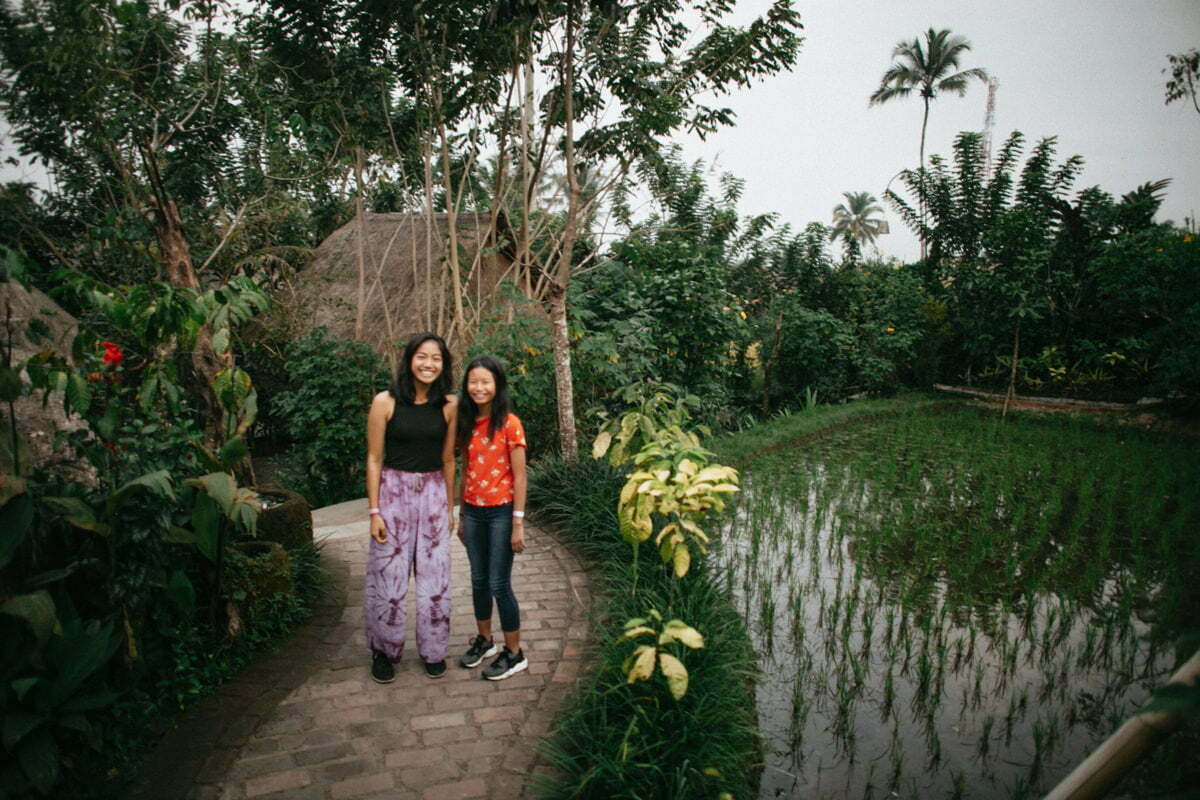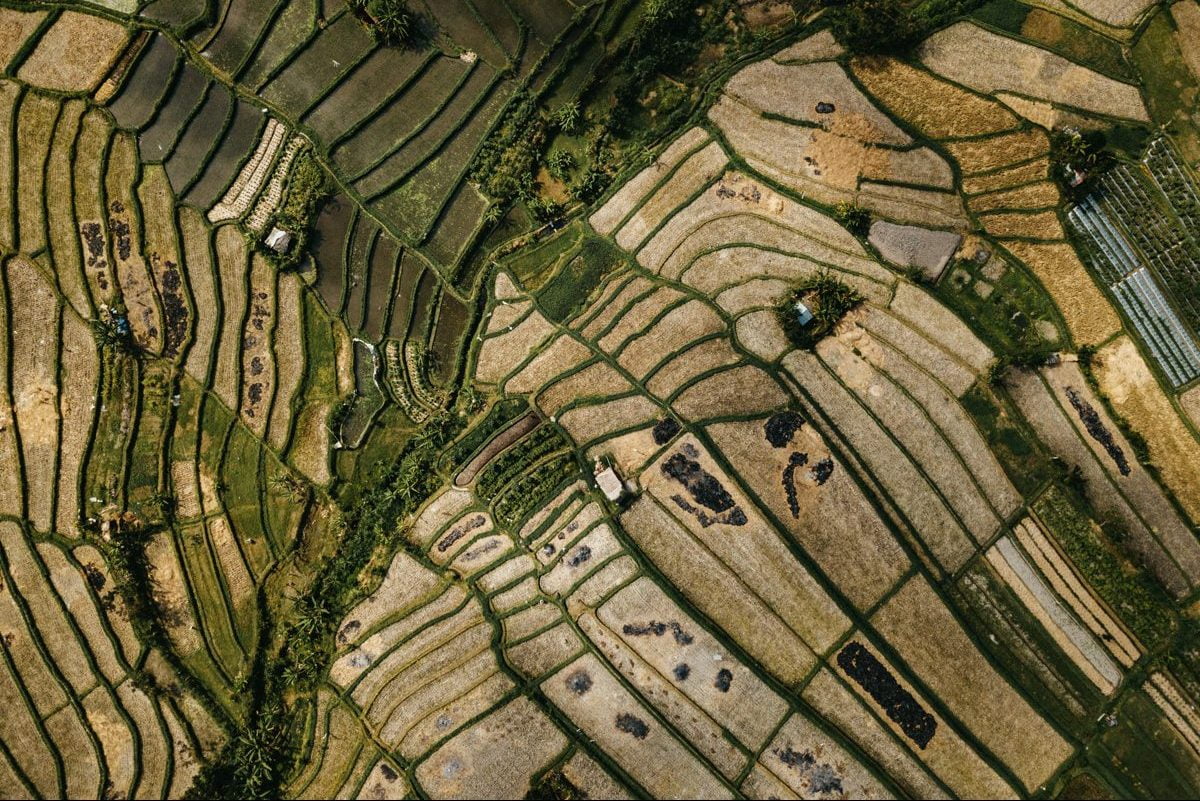 Shopped and haggled in Ubud market for fruits, souvenirs etc
Learned how to surf at Jimbaran Beach. Joe of Rezha Surf School was an awesome surf instructor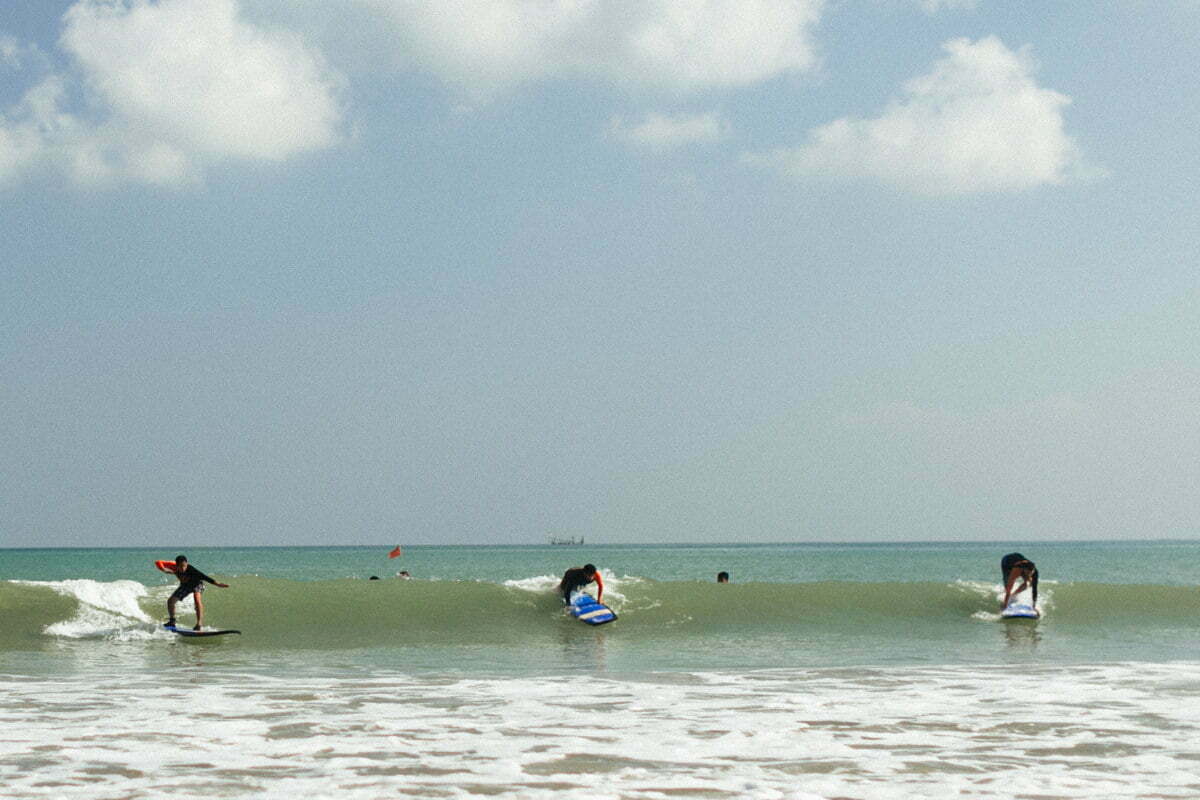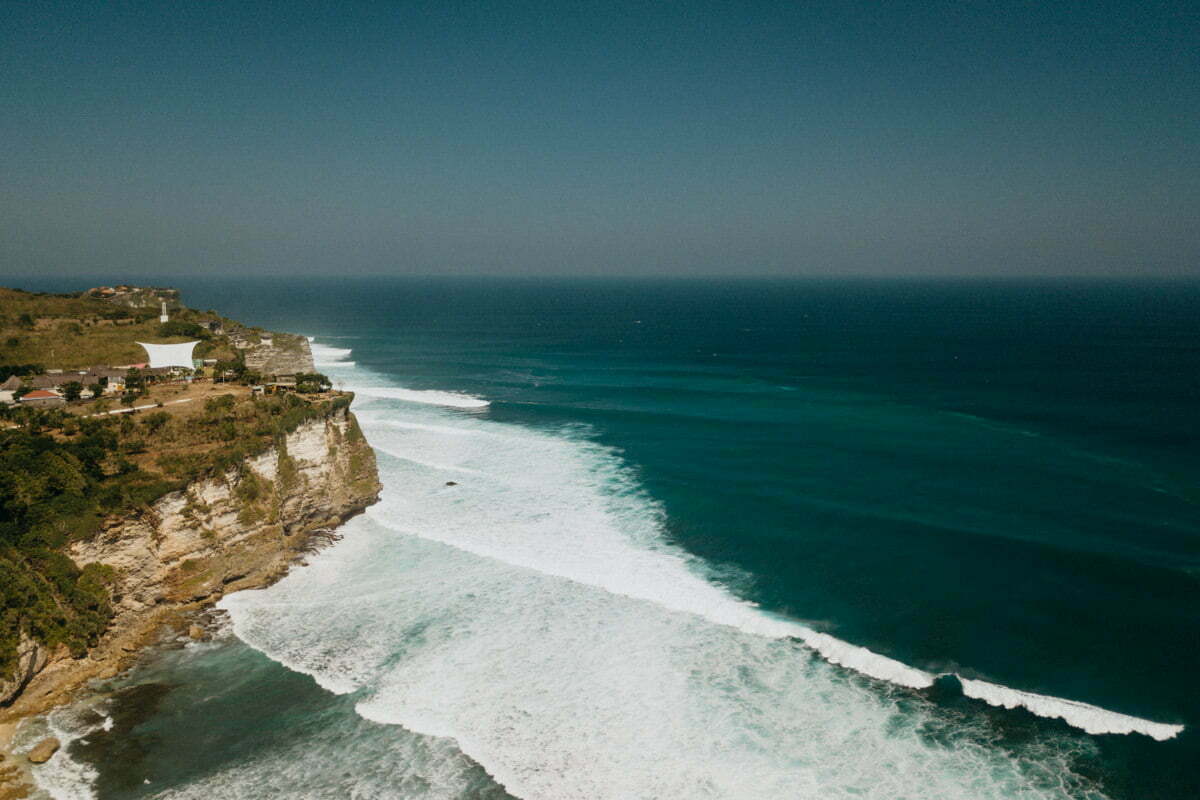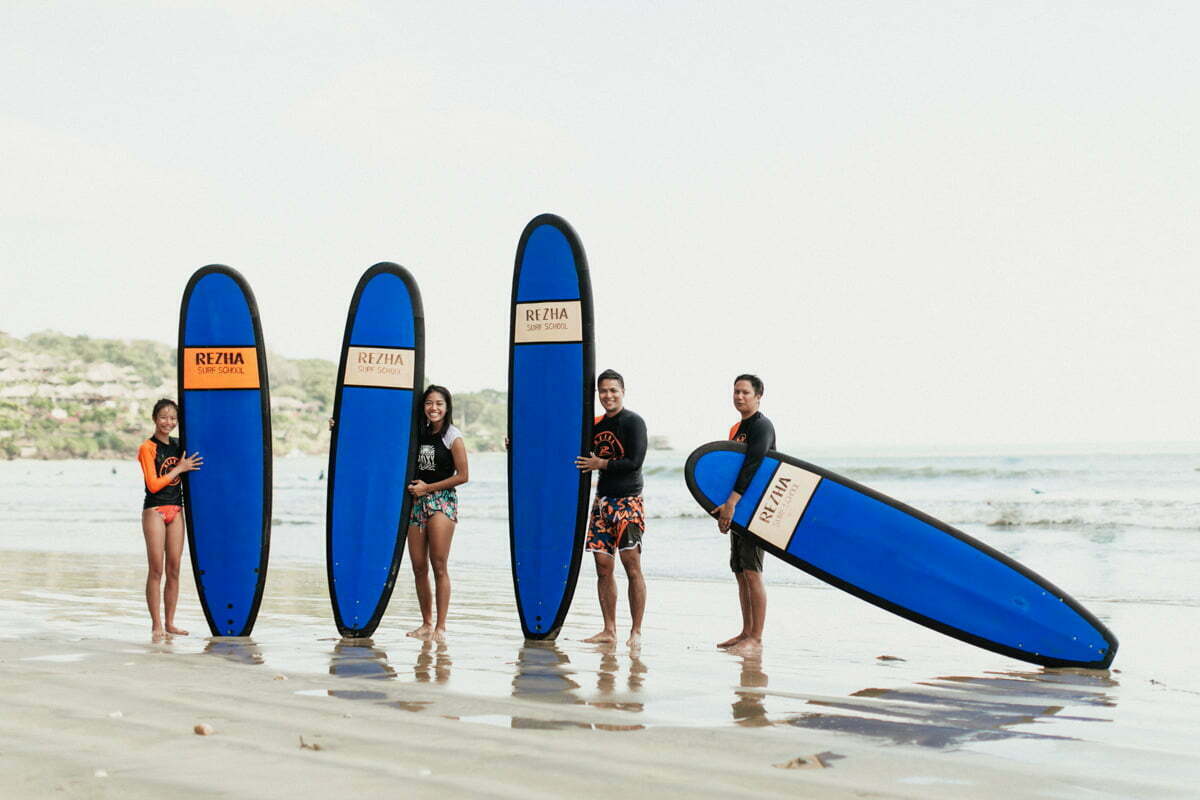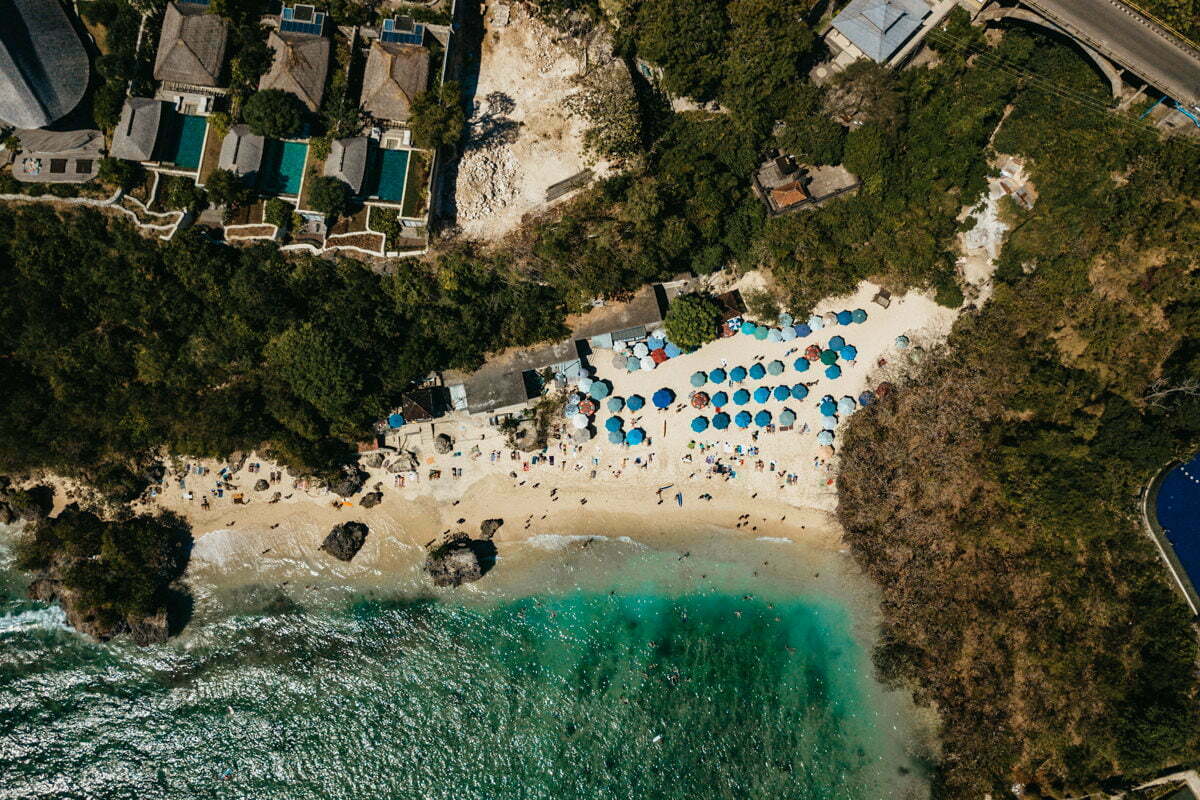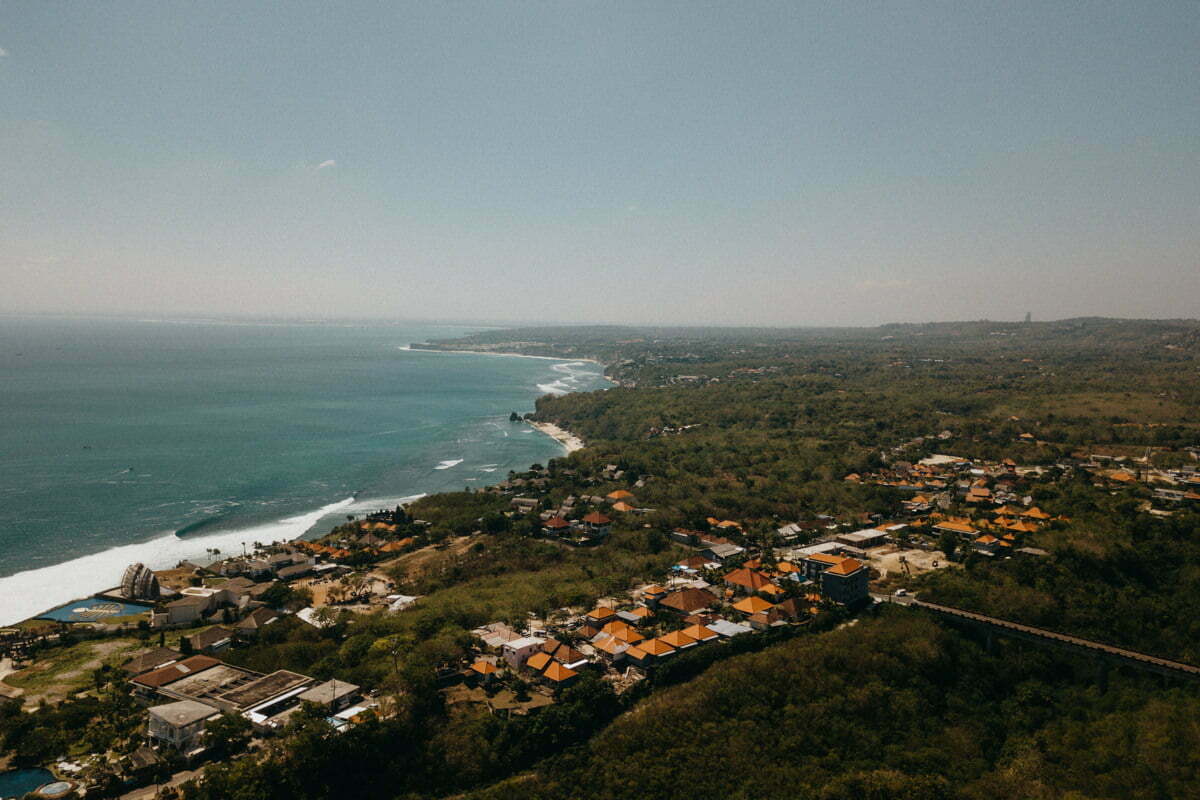 *Shared some smiles with the bebeks or ducks of Bali. Great dish, most especially when fried  with numerous pickled side dishes and rice on the side.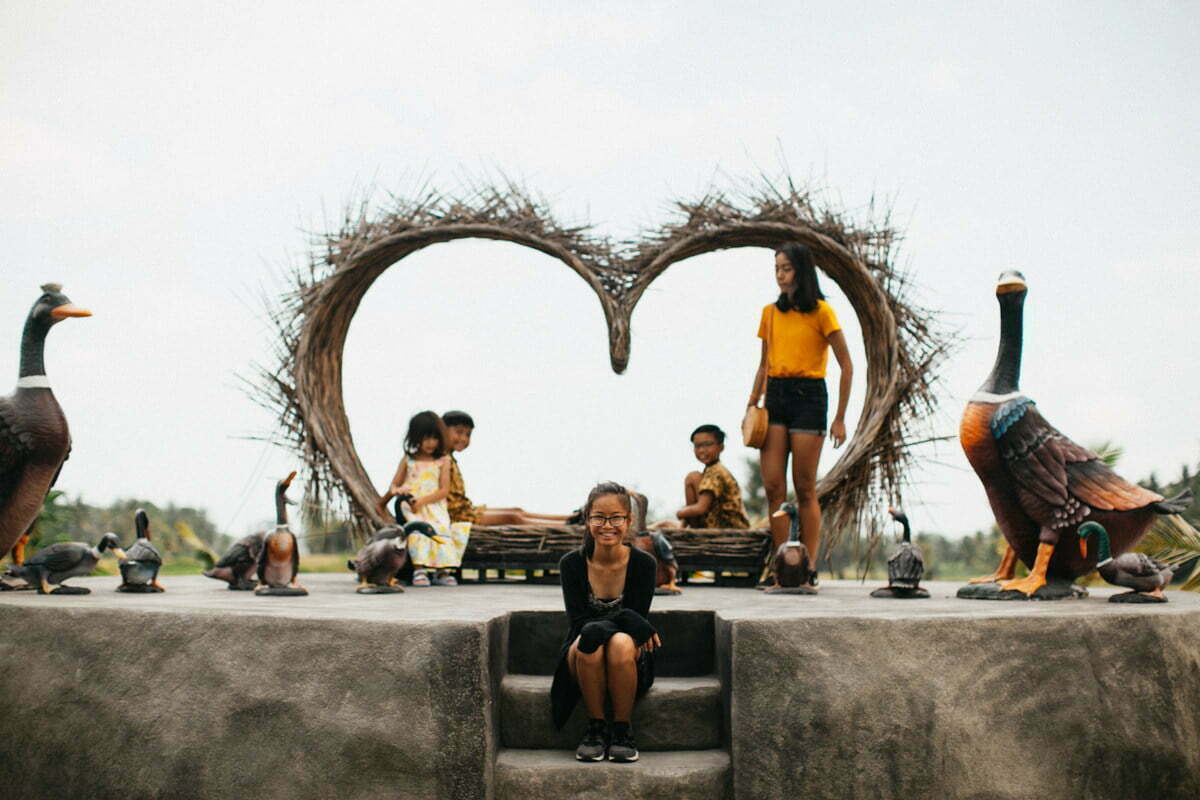 *Mingled with the locals and enjoyed the local scenery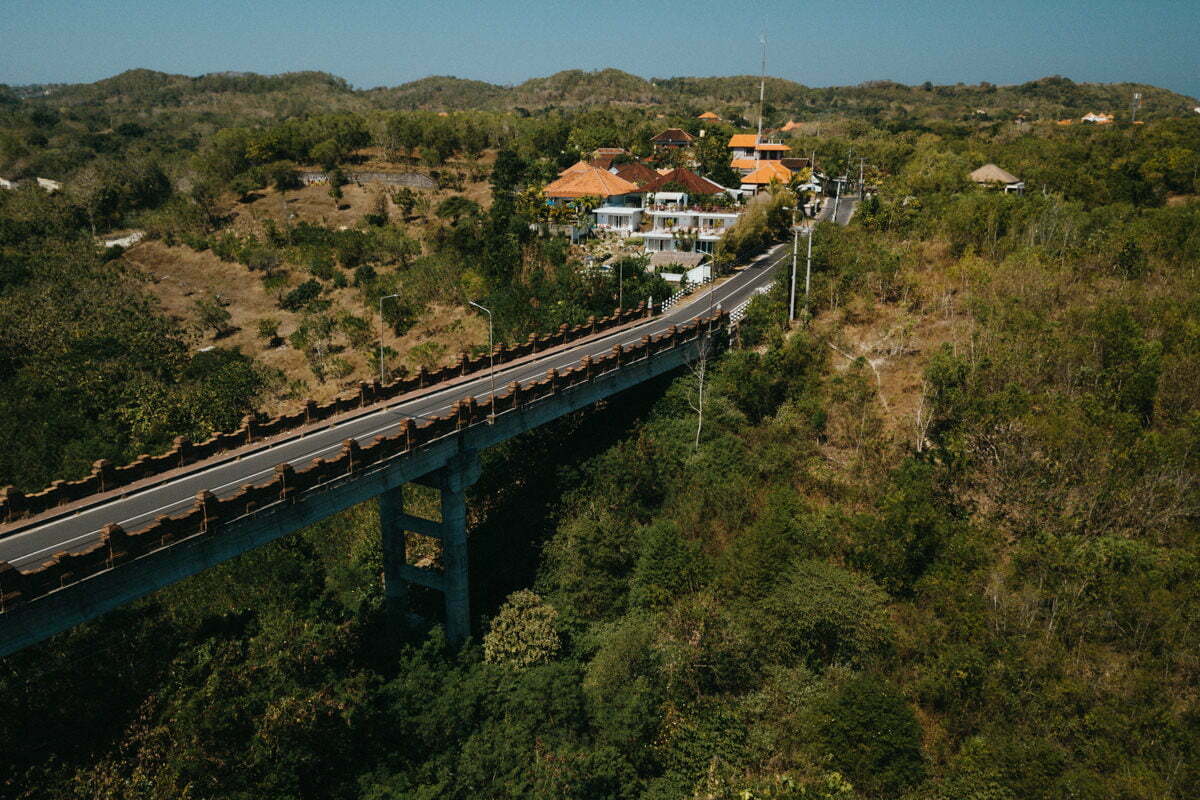 *Showed off our  awesome shopping finds. These rattan handbags can be bought for IDR 80-250 depending on your bargaining skills.
*Spent our down time swimming in between tours and adventures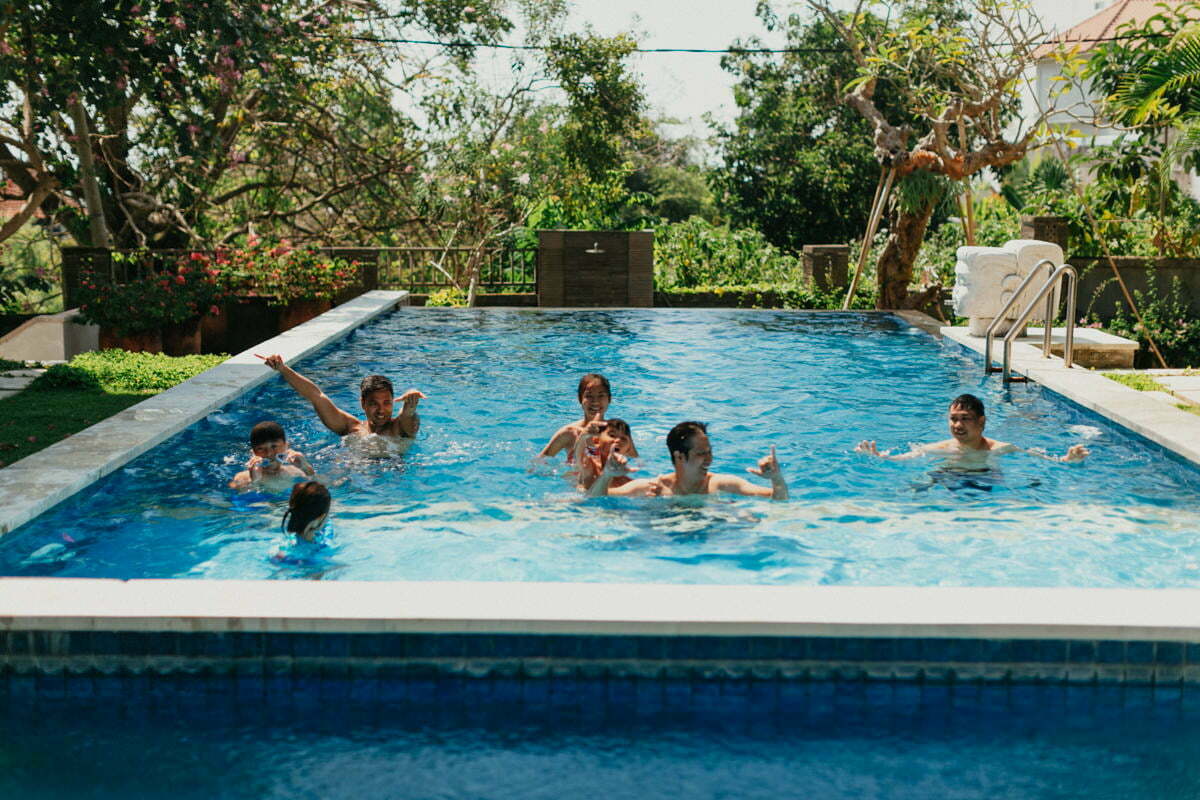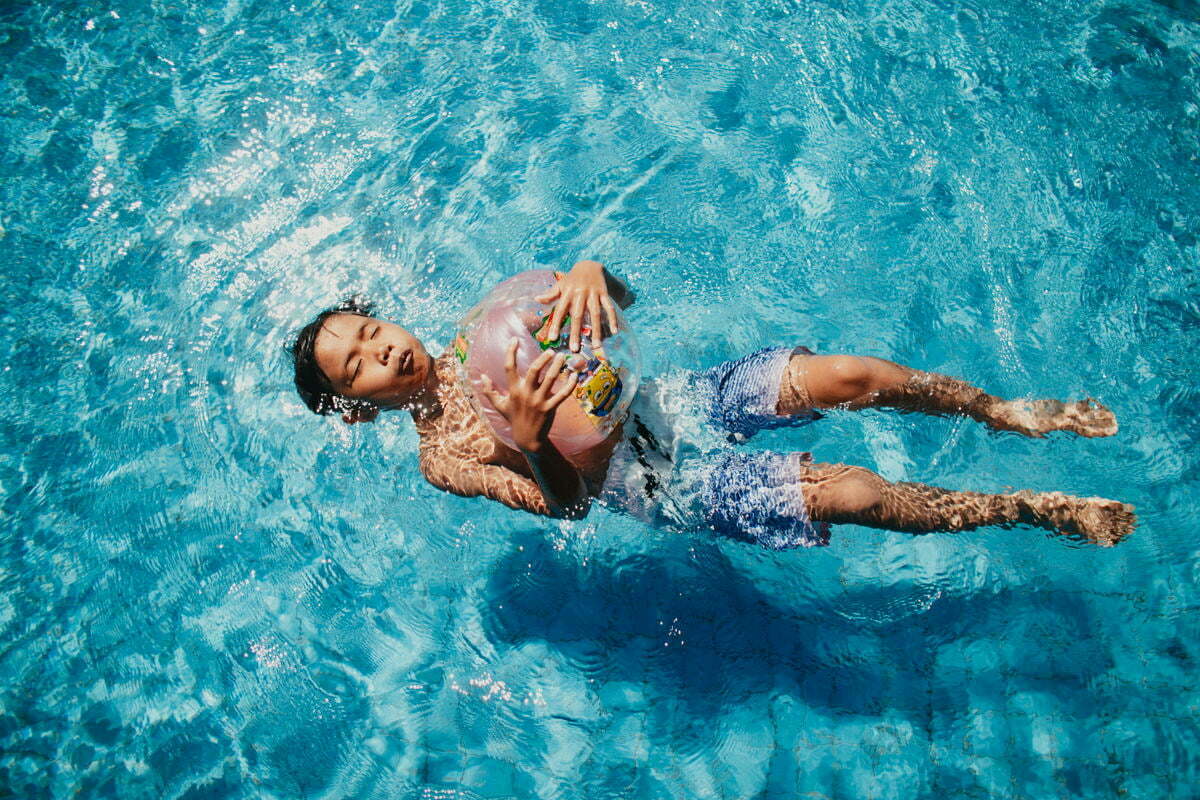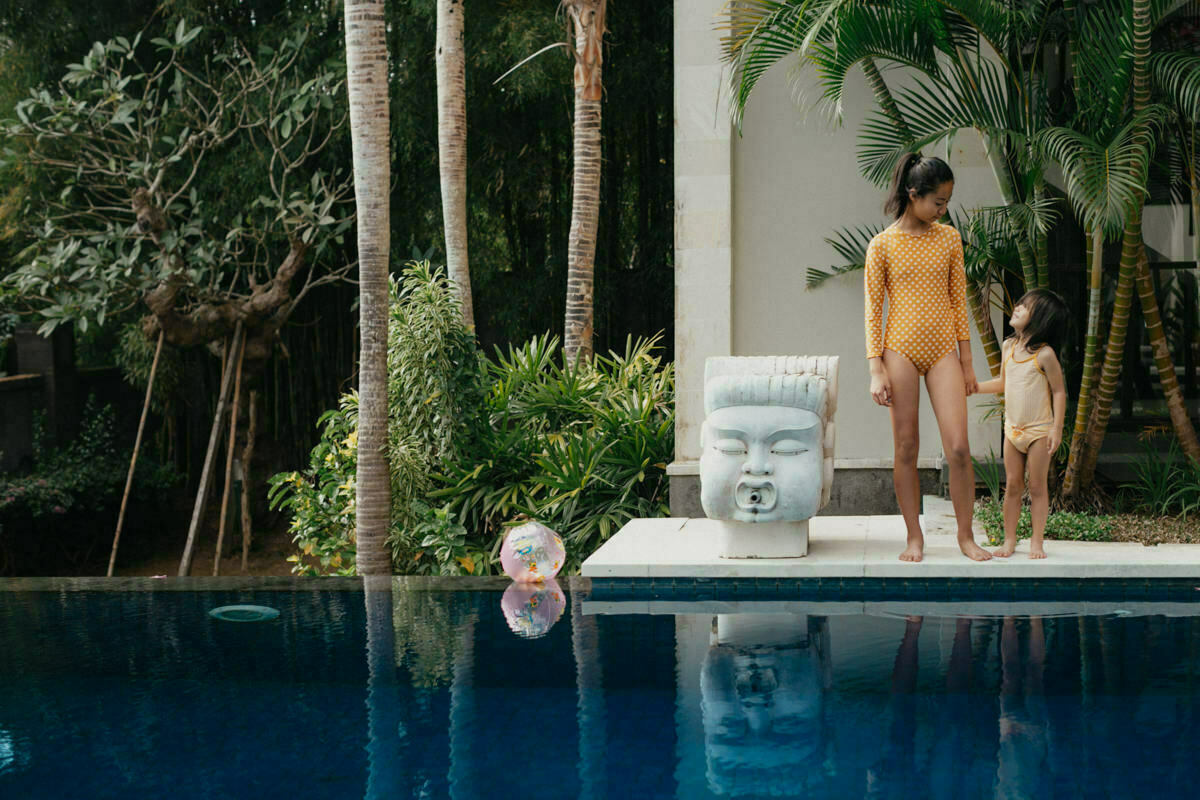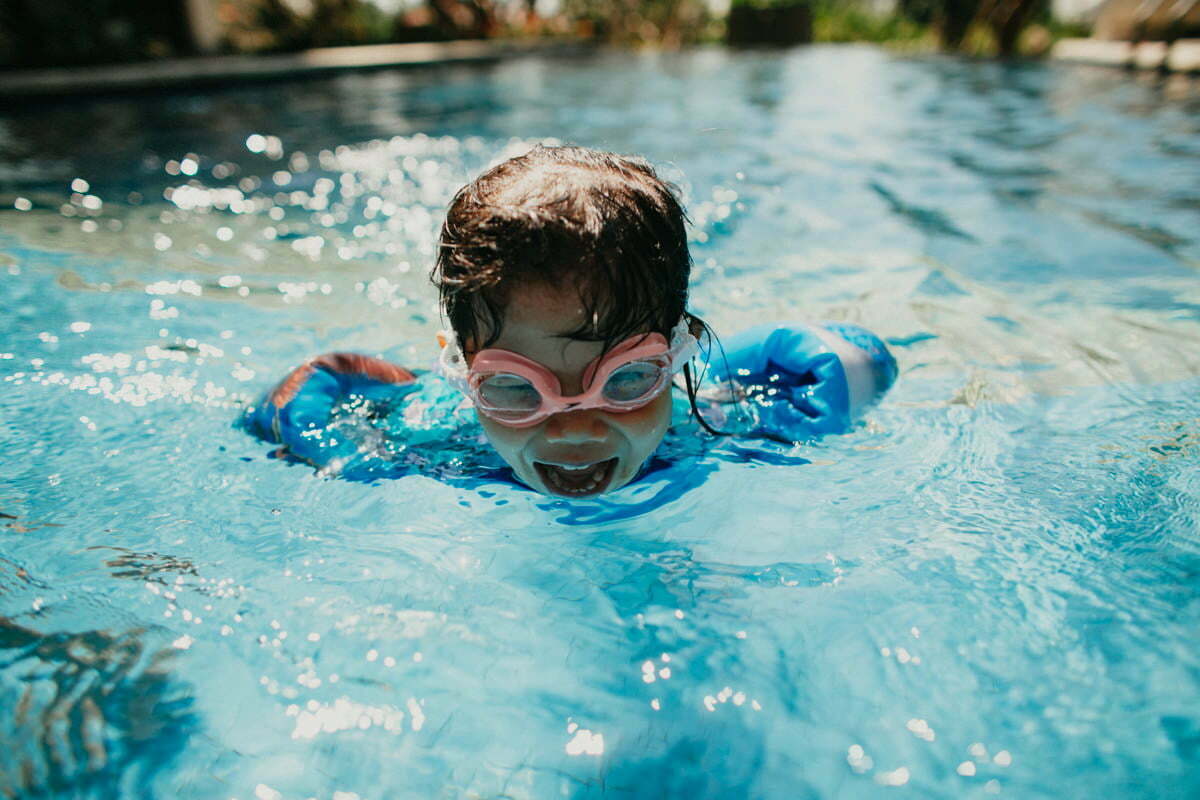 *Wore a traditional batik clothing for an impromptu photoshoot
*Watched a Legong Dance and Ramayana Show in Ubud Palace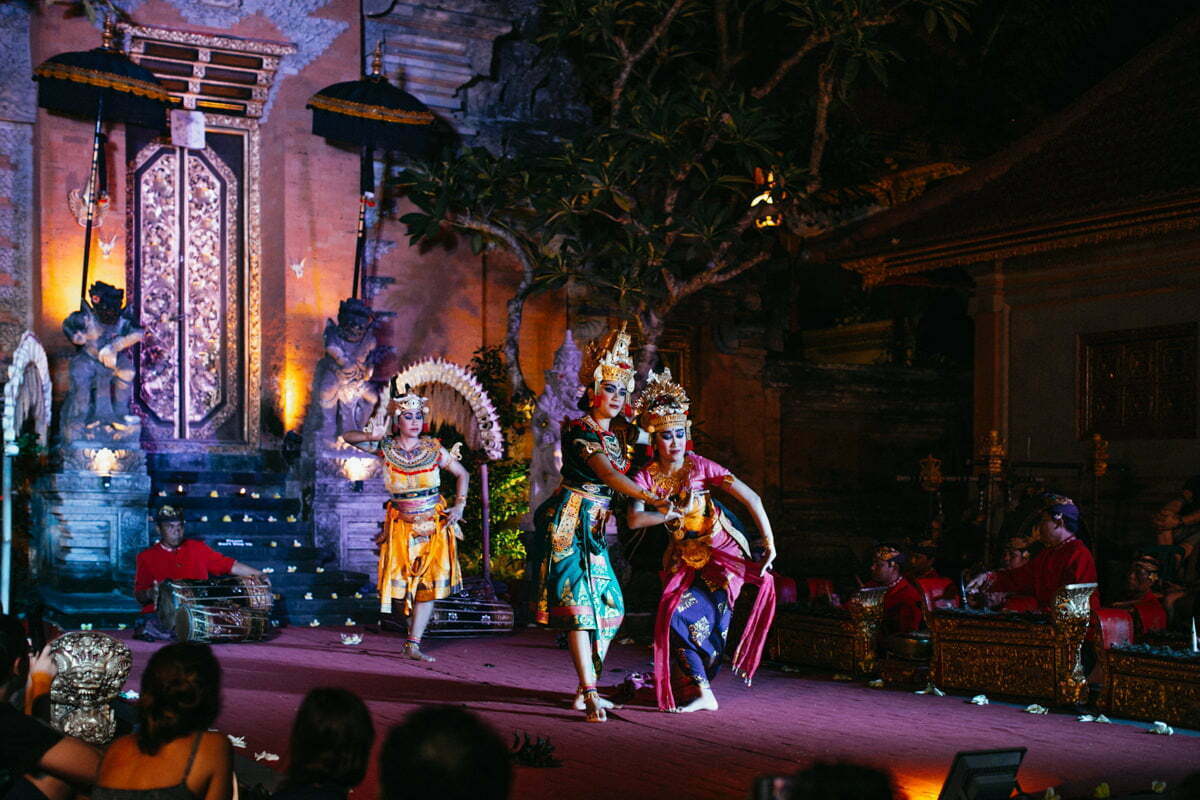 That's all folks!