It was supposed to be just Barcelona and other parts of Northeastern Spain, but upon learning that the plane fare from Barcelona is the same price going to Seville,  we decided to add Marrakech  to our itinerary. It cost 231 euros for  2 people which included a 23 kg baggage allowance on the way back via Vuelling airlines. We arranged for a transport service to pick us up at the airport and bring us  to our riad  which cost 15 euros. Our flight was scheduled late in the afternoon  so we arrived in Marrakesh around 10:00 pm. Without this pre-arranged pick up, We'd probably get lost as our riad was located near Jemaa el-Fnaa. It was great to see it at night though, a nice way to start our Moroccan adventure.
Lots of trust and faith here. We were dropped off by the taxi driver near the old square as it can't pass through the alleys and narrow roads. This guy from the riad picked us up from the drop off point and accompanied us to Riad Tasneem. It was  a good 10 minute walk.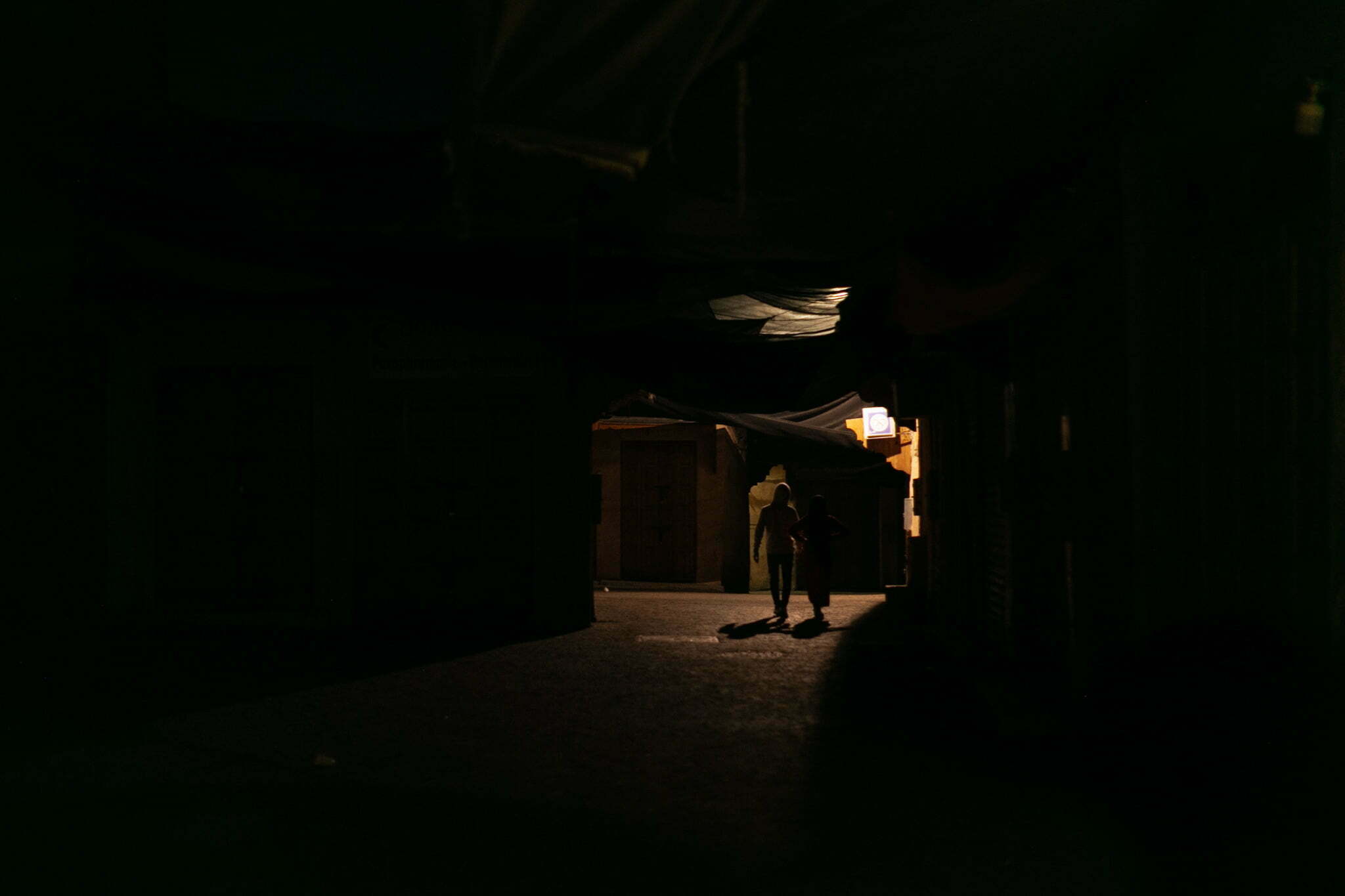 We booked Riad Tasneem via Airbnb for 64 euros. I loved  the design of tiles on the walls.
Early morning view from the rooftop. The weather was perfect during our time here. Mostly cloudy with a few minutes of rain occasionally which  was just right, to cool us down. Locals said that in summer, it's terribly warm.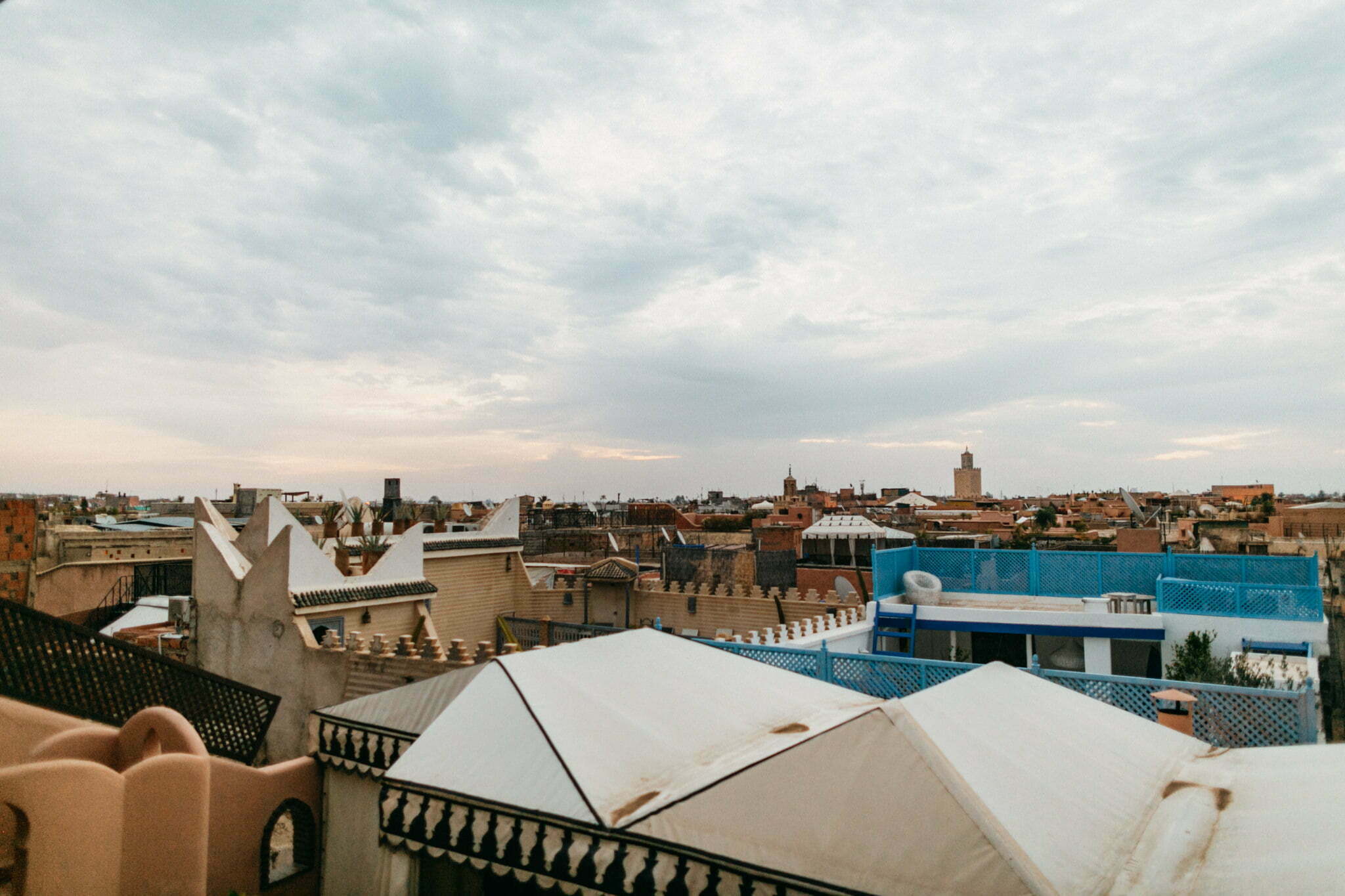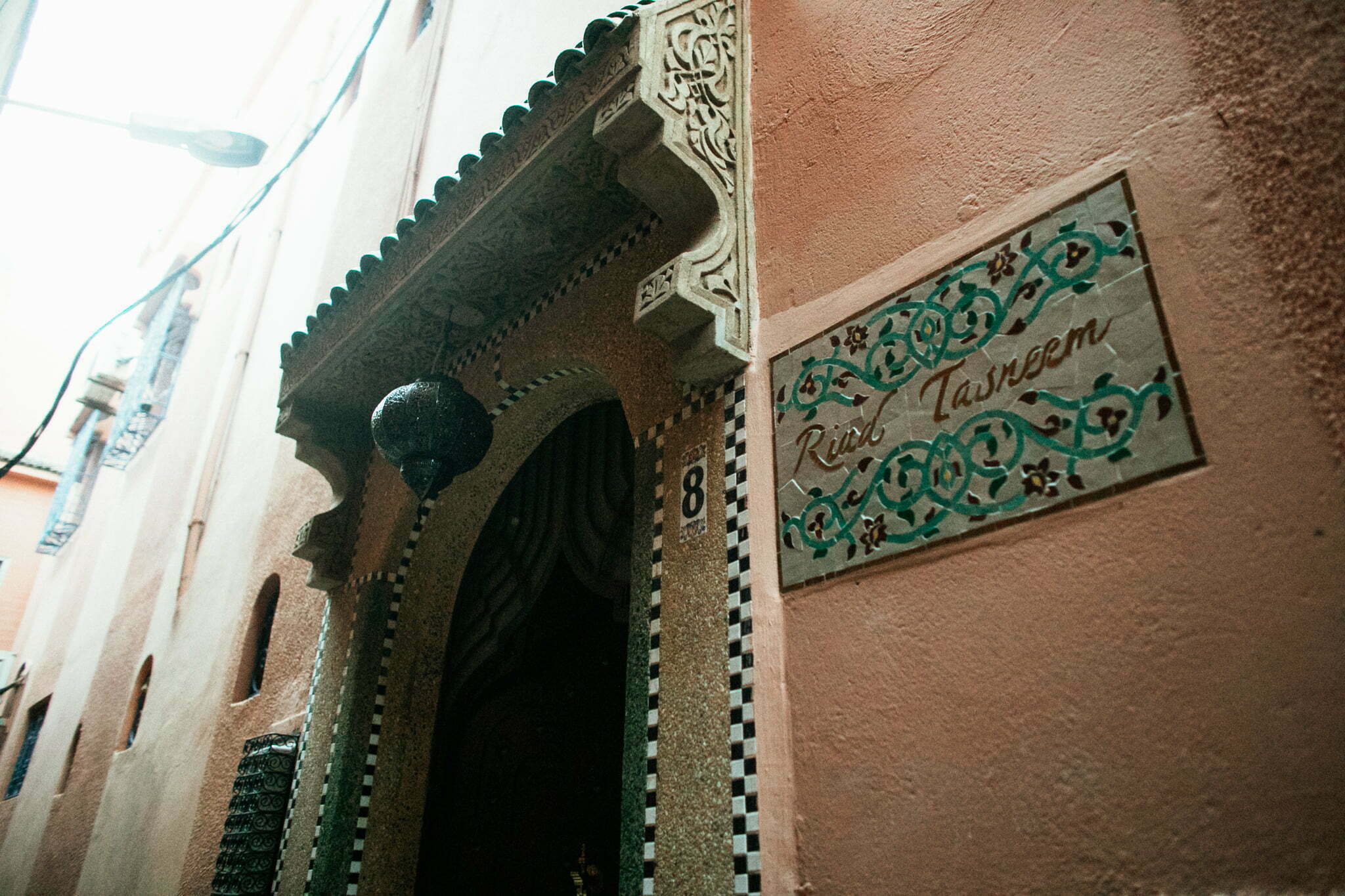 We started Day 1 early to meet up with our tour group. We booked a 3 day tour to Merzouga  with Go Adventures Morocco.  Abdel is a sweet and attentive tour guide. The 3 day Merzouga semi private  tour is all inclusive (transportation, accomodation and meals) at $175 per person. He also provided us with scarves and a local sim card. Though our mobile company provided a free data roaming service, the local sim card was quite fast and efficient.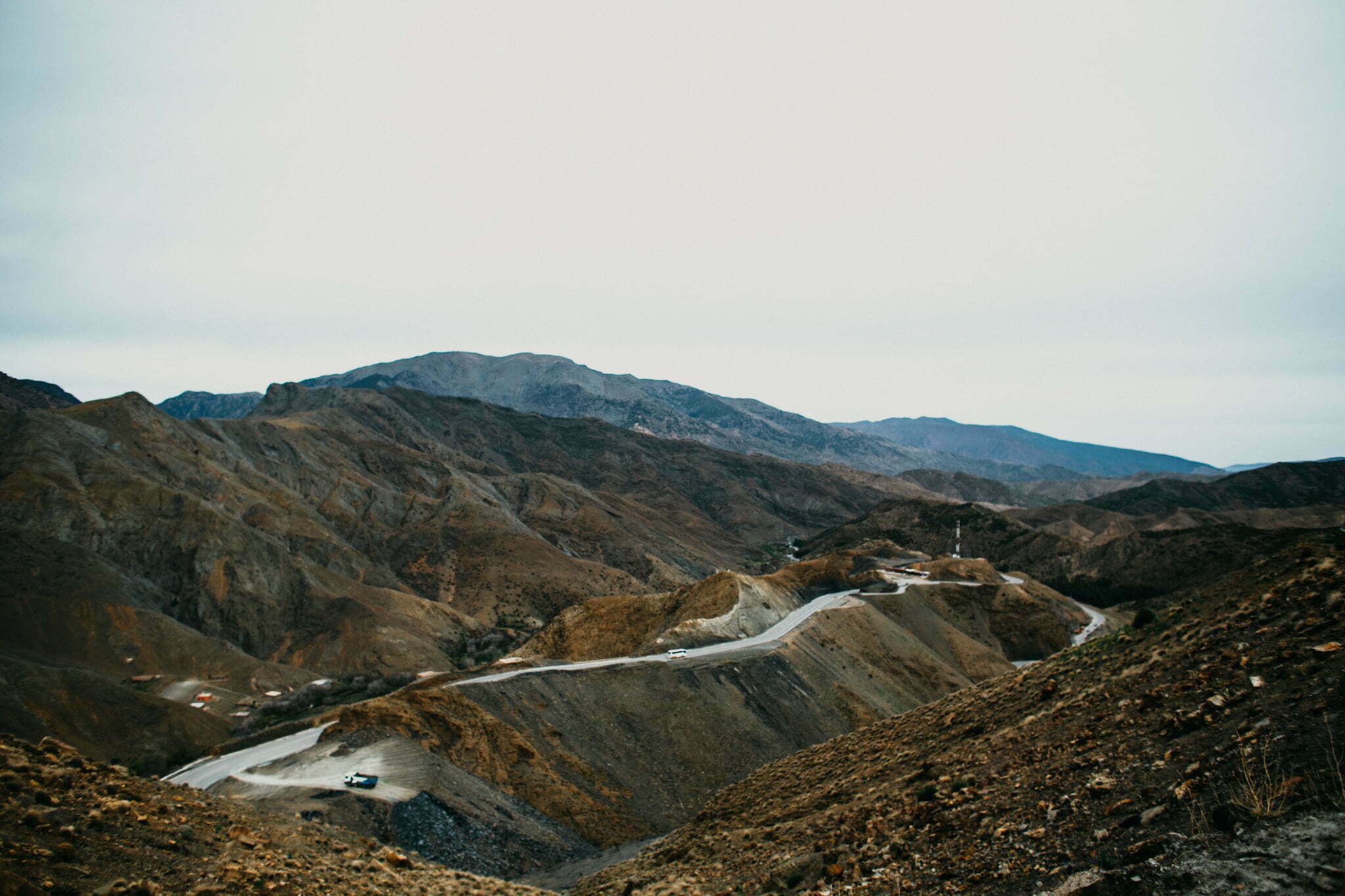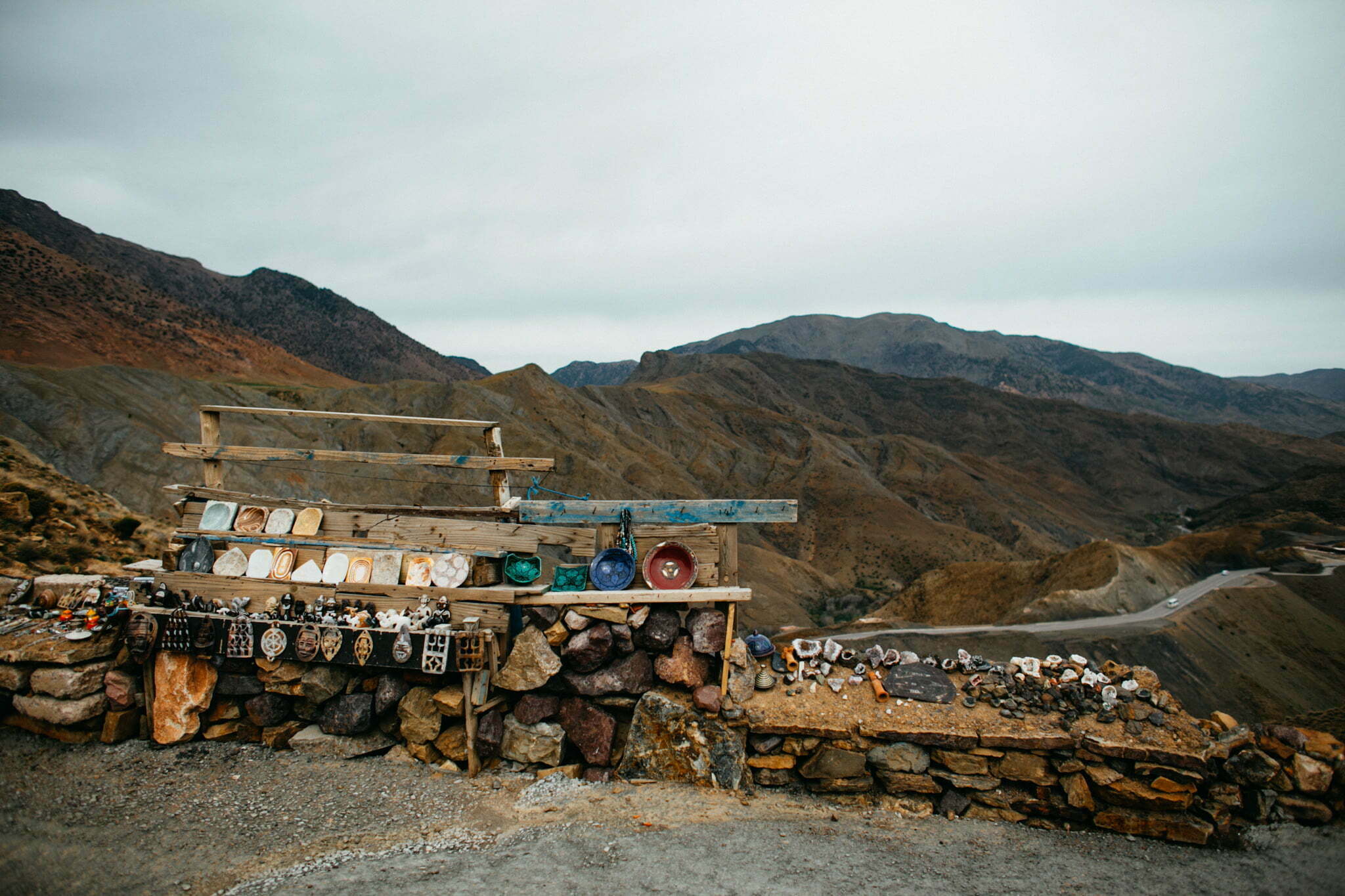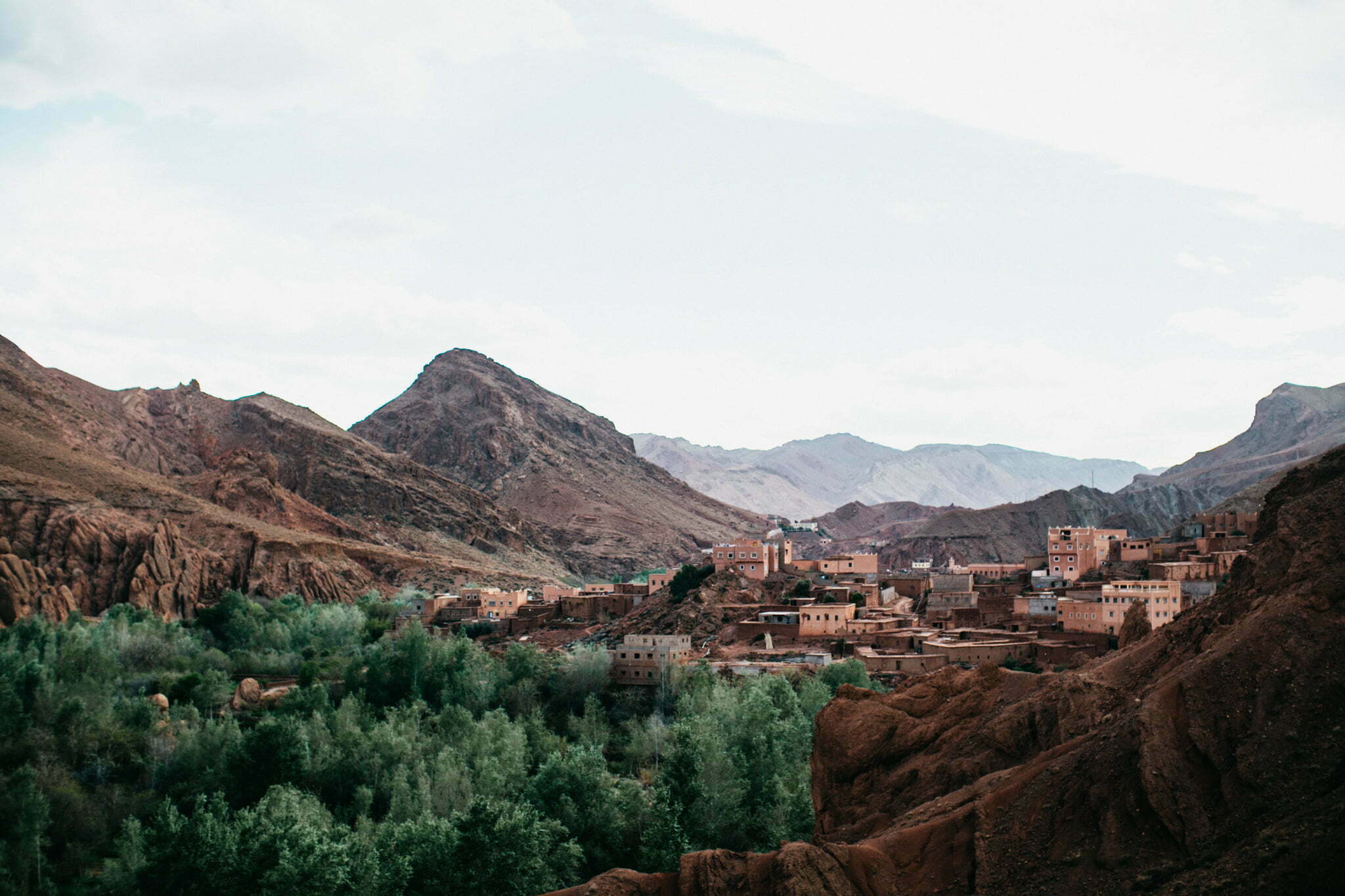 Ait Benhaddou
A UNESCO World Heritage site; it  is a village located between the old caravan route of Sahara and Marrakech. A lot of great movies were filmed here, Gladiator, Prince of Persia, Alexander, etc.  It was also featured as the city of Yunkai in the season 3 of Game of Thrones. Love the pop of vivid colors from the different merchandise sold by local artisans.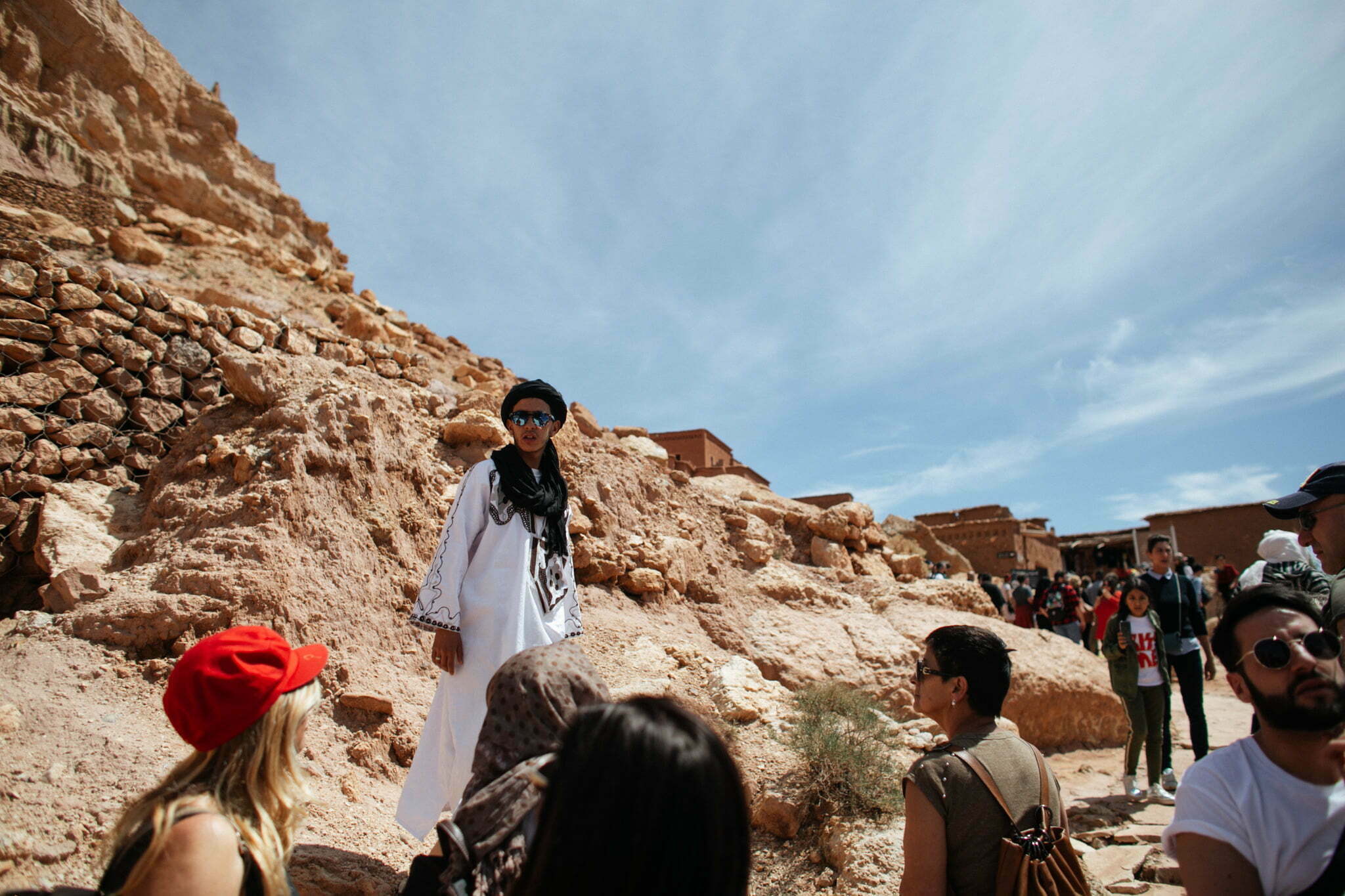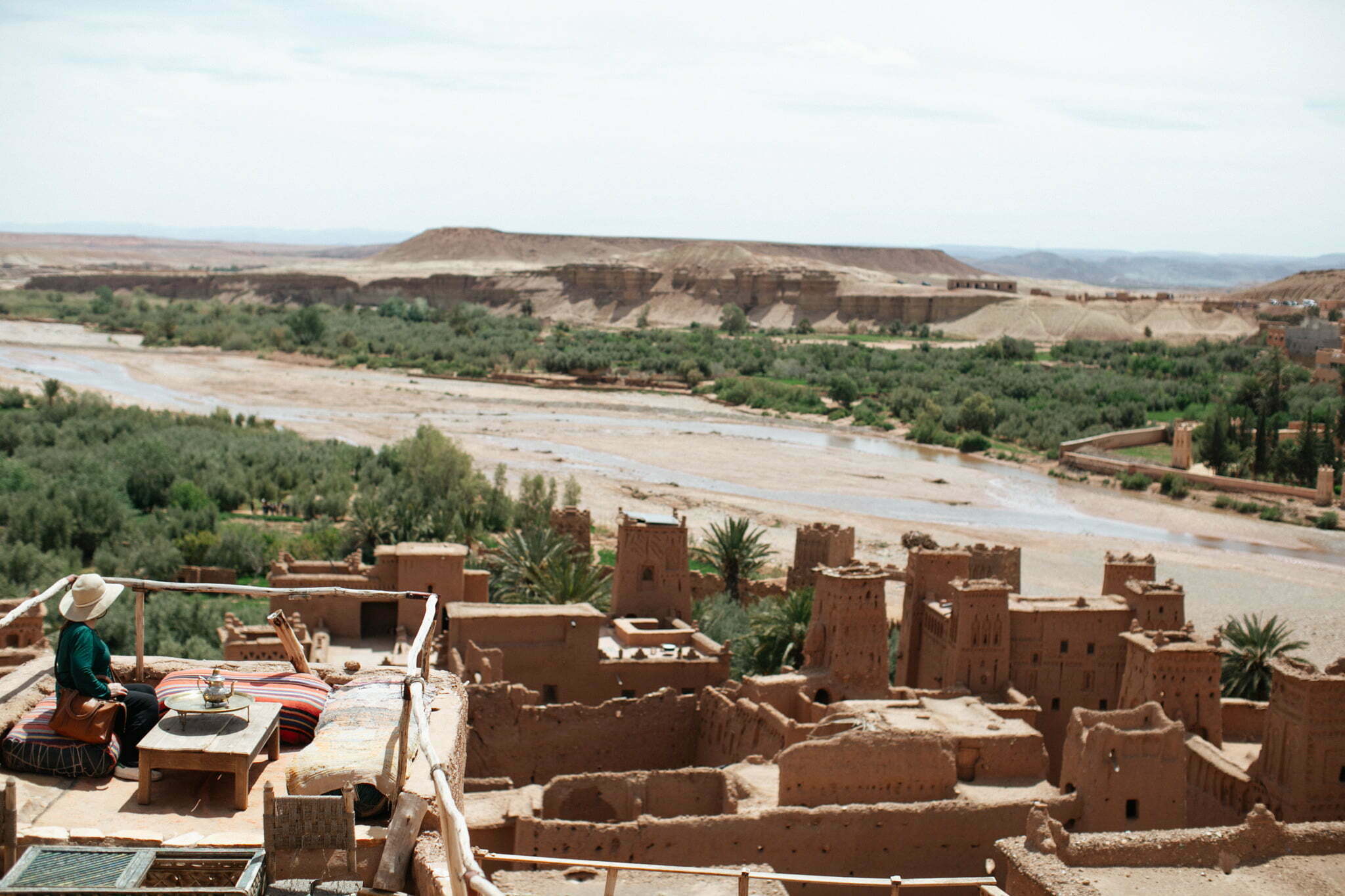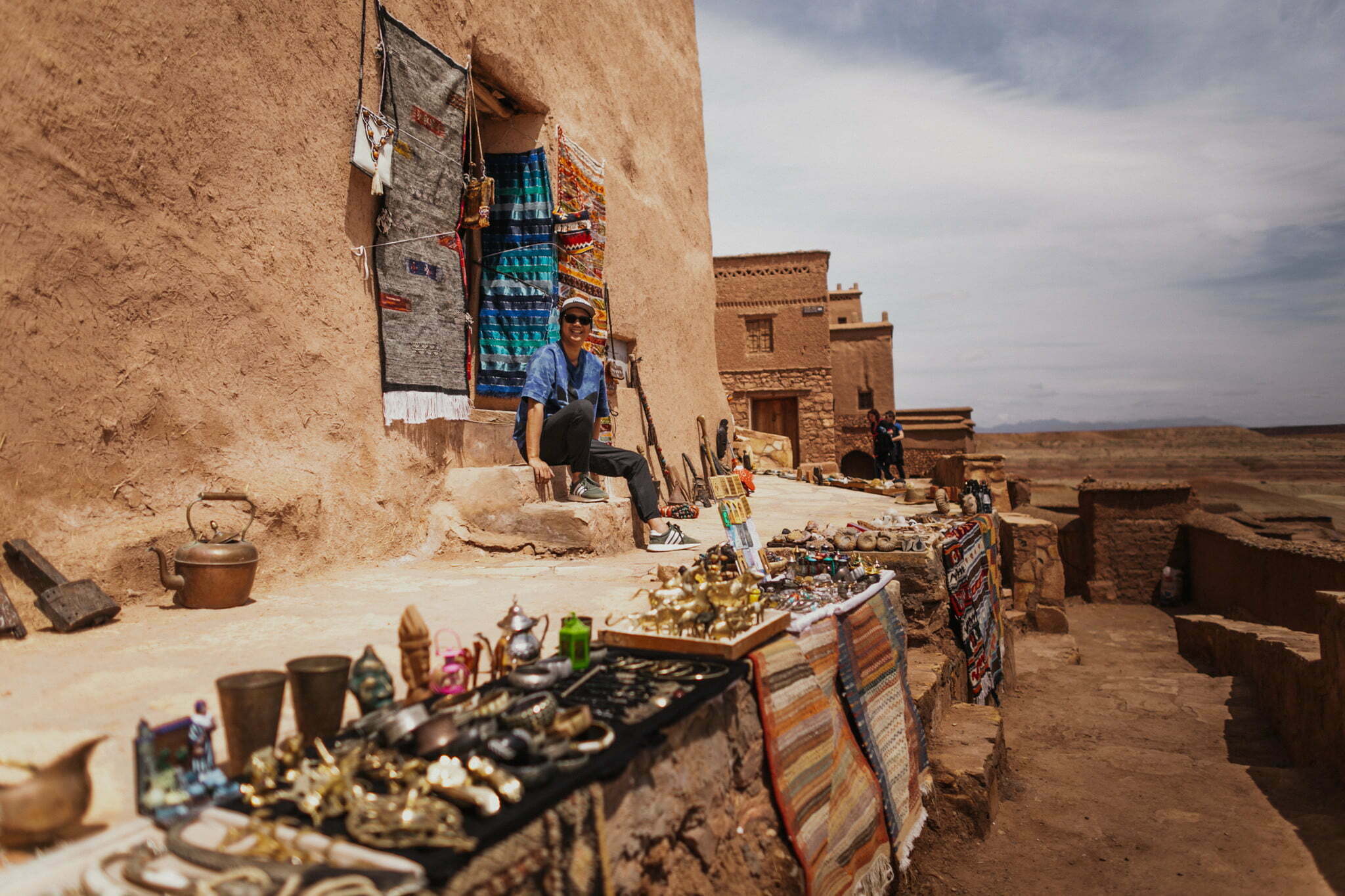 Gorges Du Dades
What a sight! The Gorges du Dades are a series of rugged gorges carved out by the Dades River in Morocco which originates in the High Atlas range of the Atlas Mountains.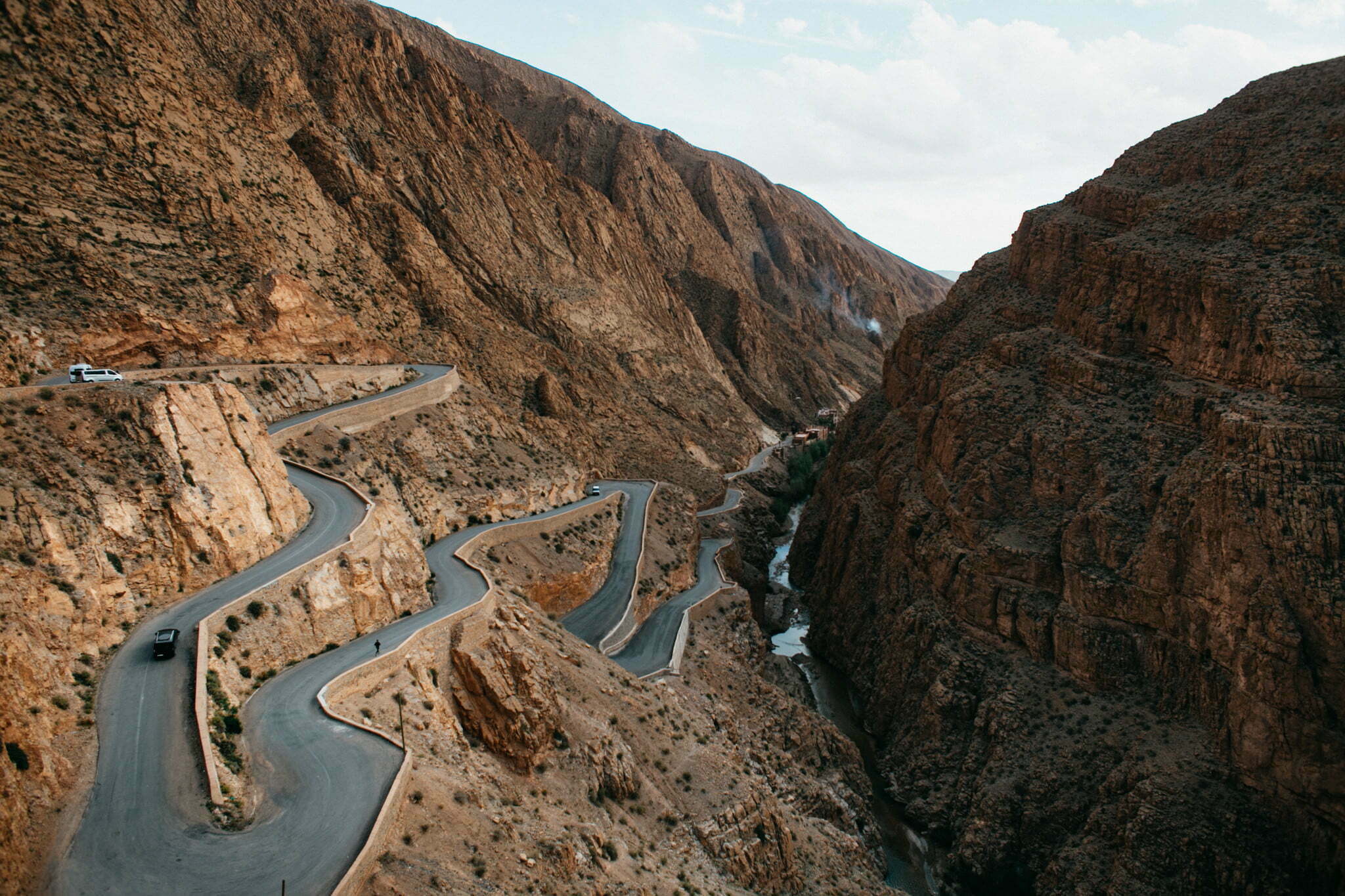 We spent the night at at  Hotel La Gazelle which is located near the gorges.
A Berber Village
Day 2 commenced visiting a Berber Village. I am still glad we were  able to visit a Berber community on our way to Merzouga.  It was fascinating to see the people going about their daily routines. I think that the  Atlas Mountains  offer a rugged  and harsh setting for this tribe. It is truly admirable how they have survived through the years and how they have kept and continued with their traditions . Donkeys are still used to help with transport. Women spend  thousands of hours crafting and weaving beautiful rugs with their hands.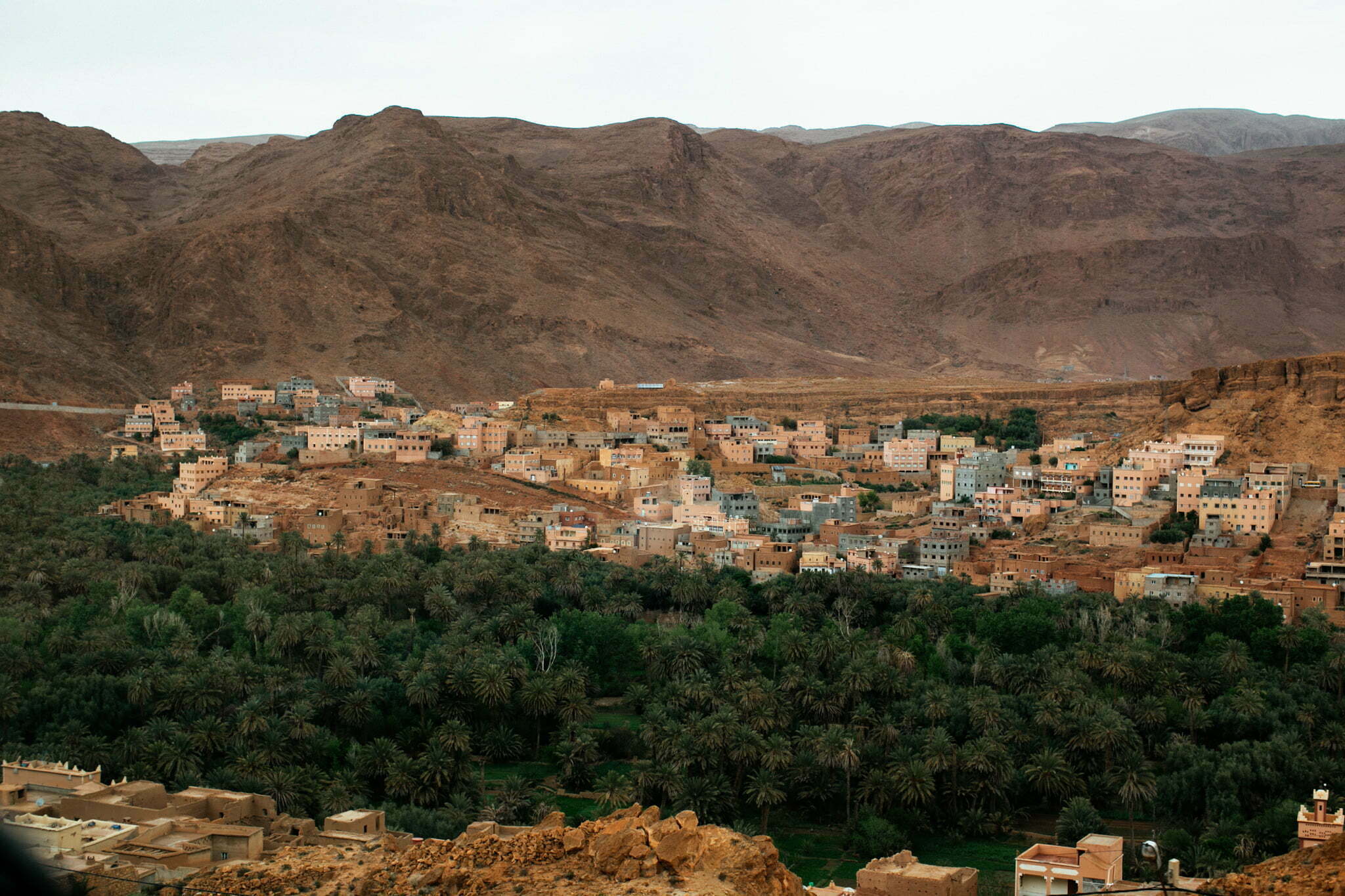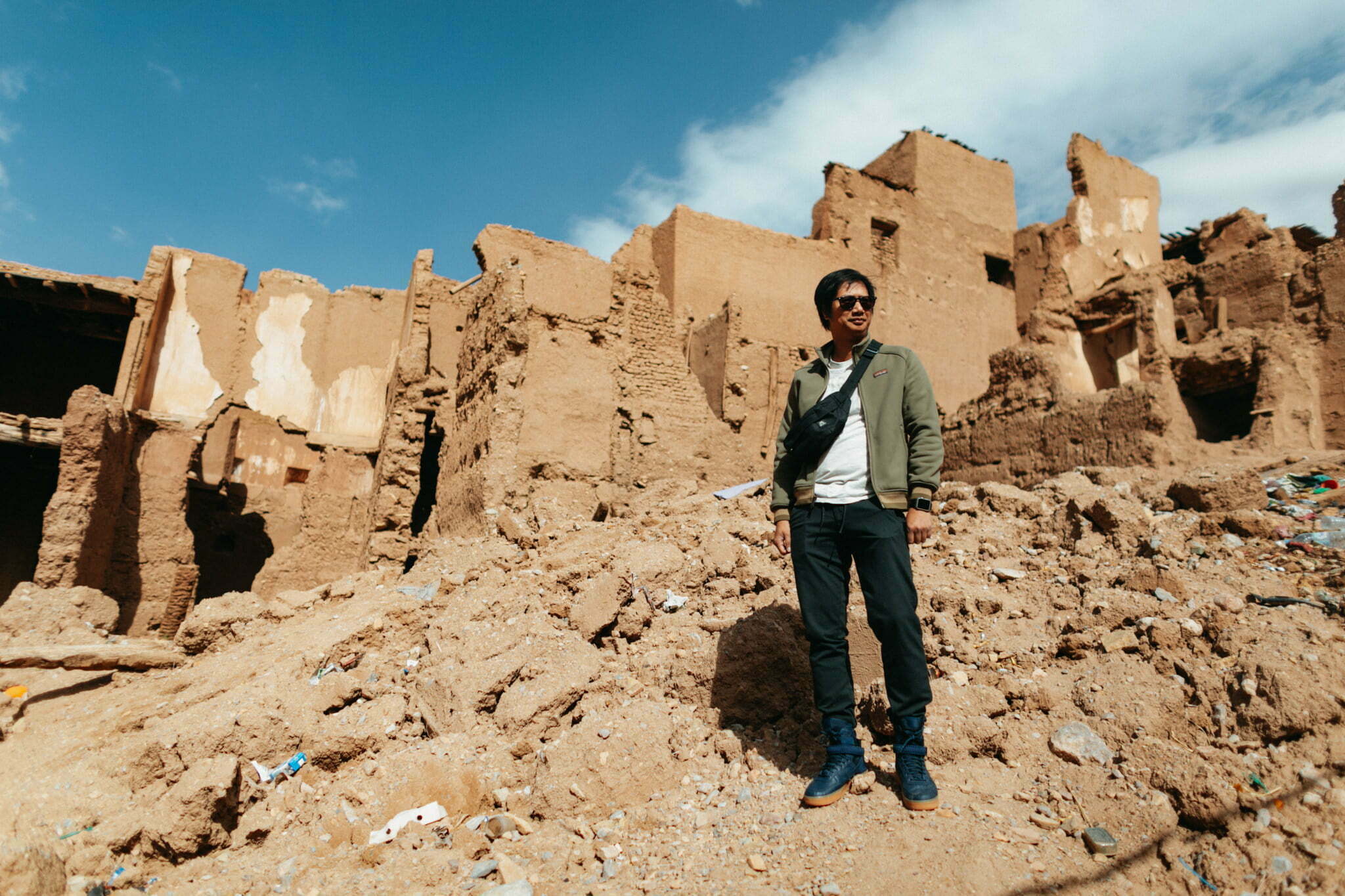 Erg Chebbi Dunes in Merzouga
This is my most favorite part of the entire trip. I can do this again. I don't know if it is the novelty of the experience, but I had the grandest time. It just felt surreal.. From the time we arrived at the desert; it was already windy.. you can taste sand.. you can feel sand. The wind and the fine sand made a nice natural filter of the whole setting. Though we did not get the full effect of the setting sun because of this 'filter',  it felt like we were in some kind of an adventure movie that's set in desert.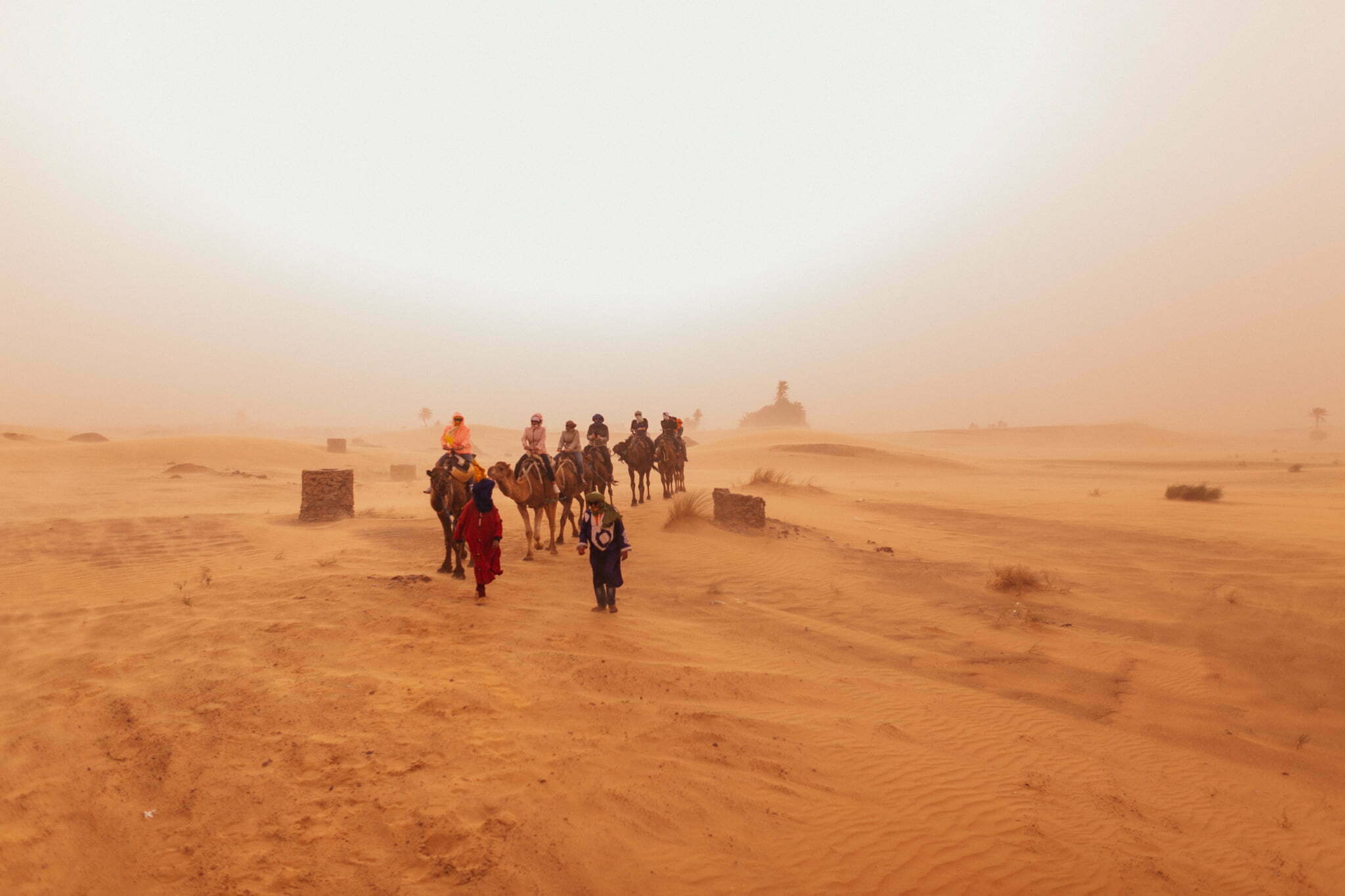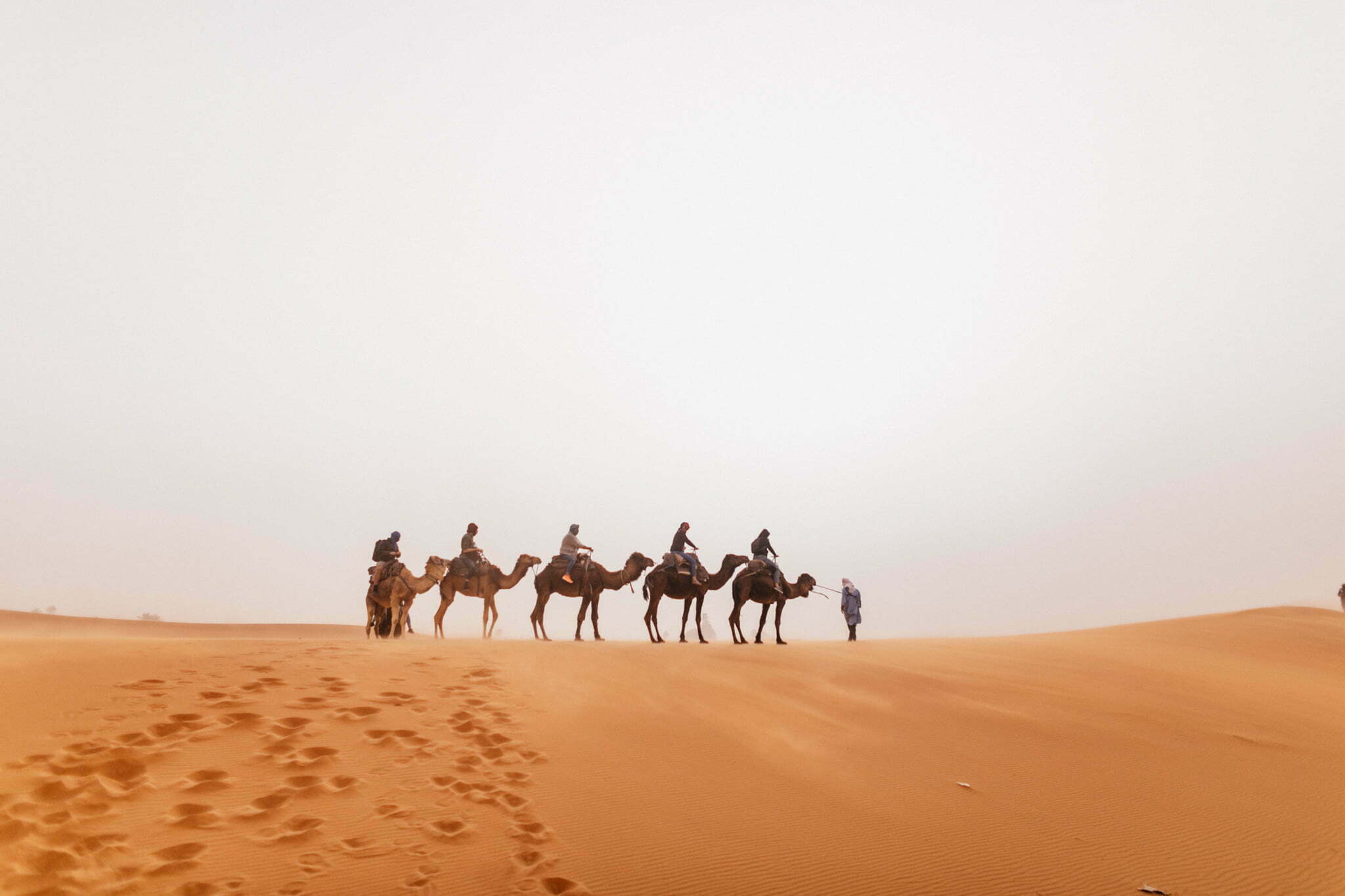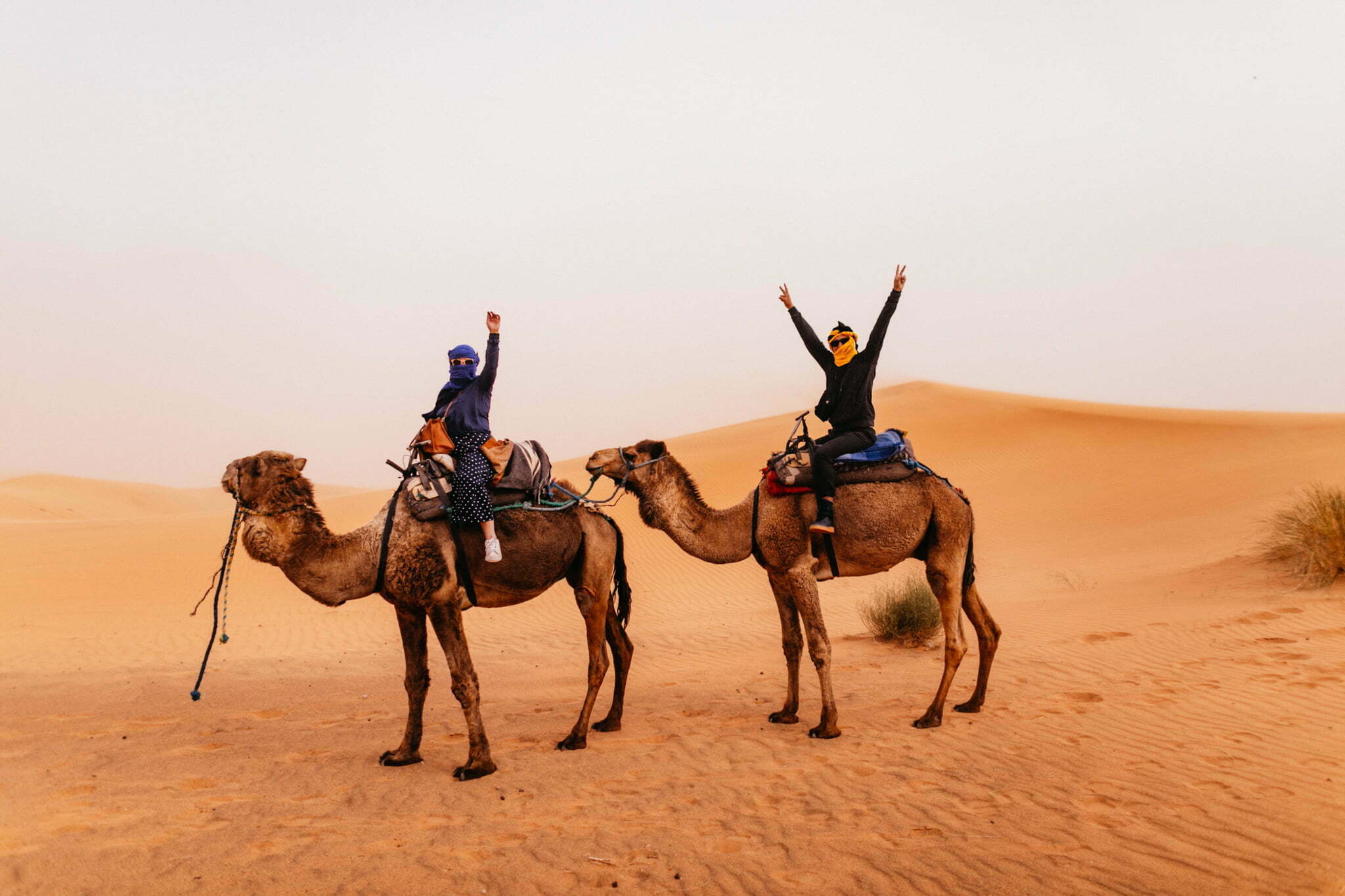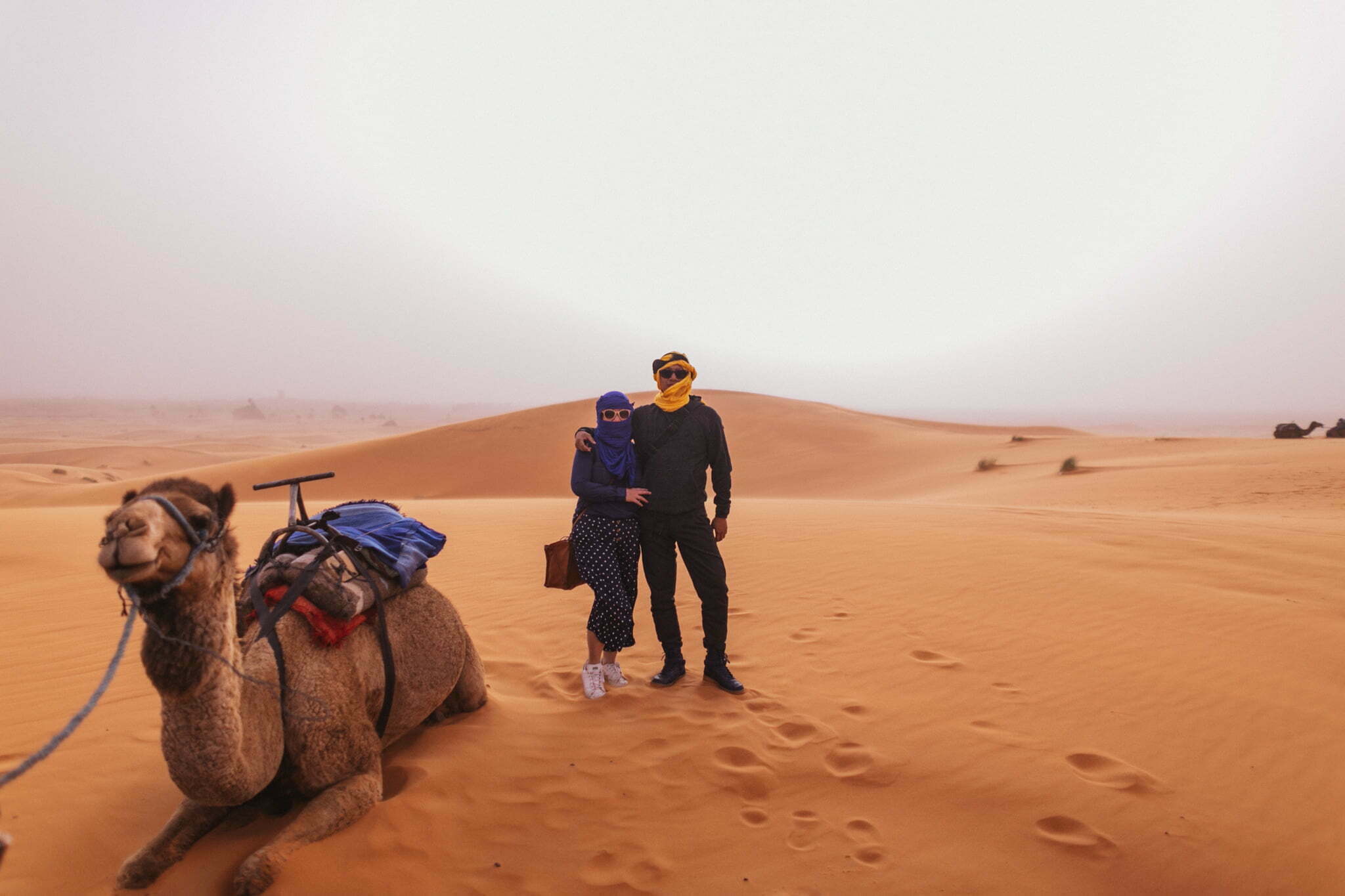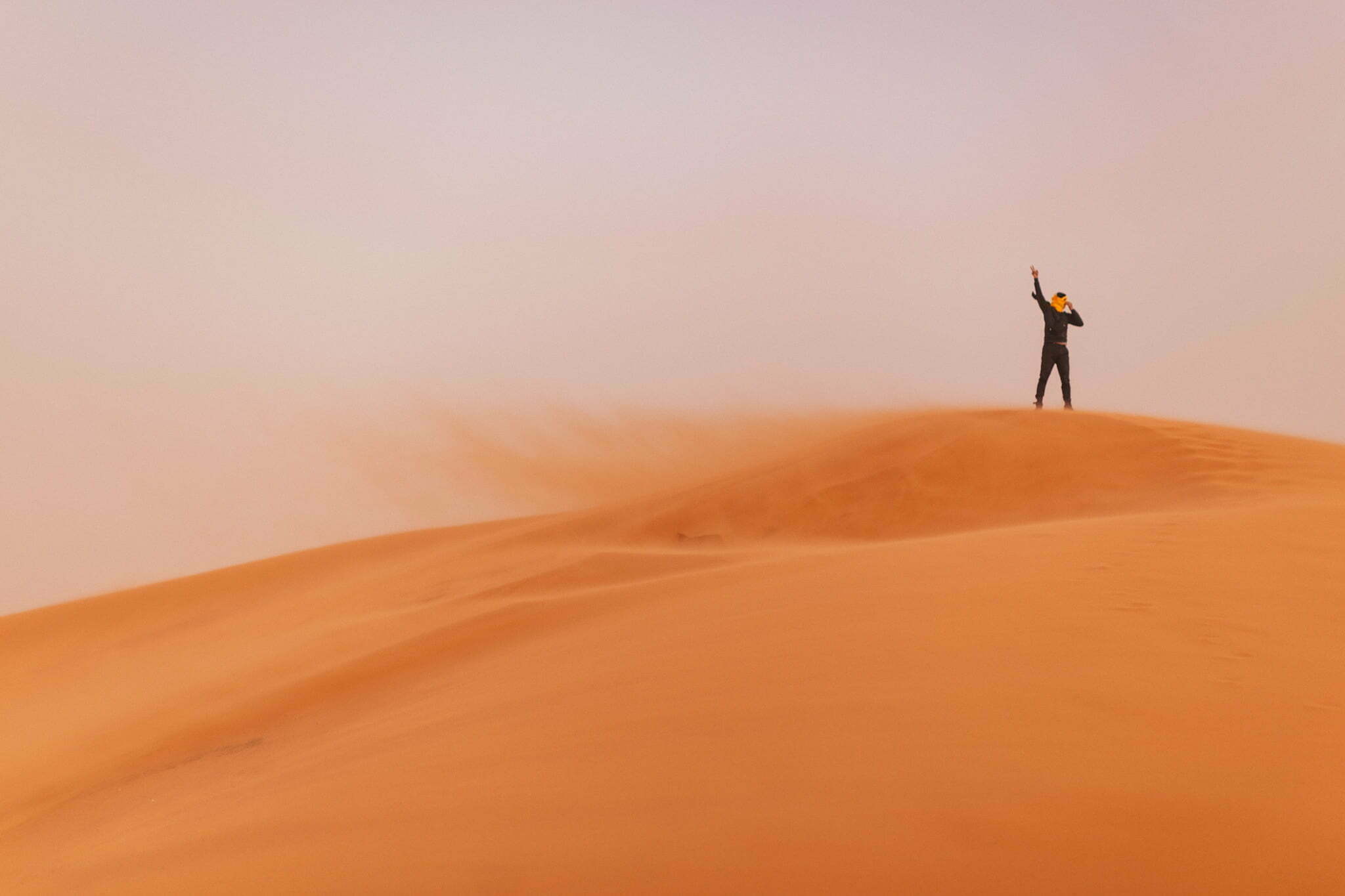 Our Fabulous Tour Groupmates.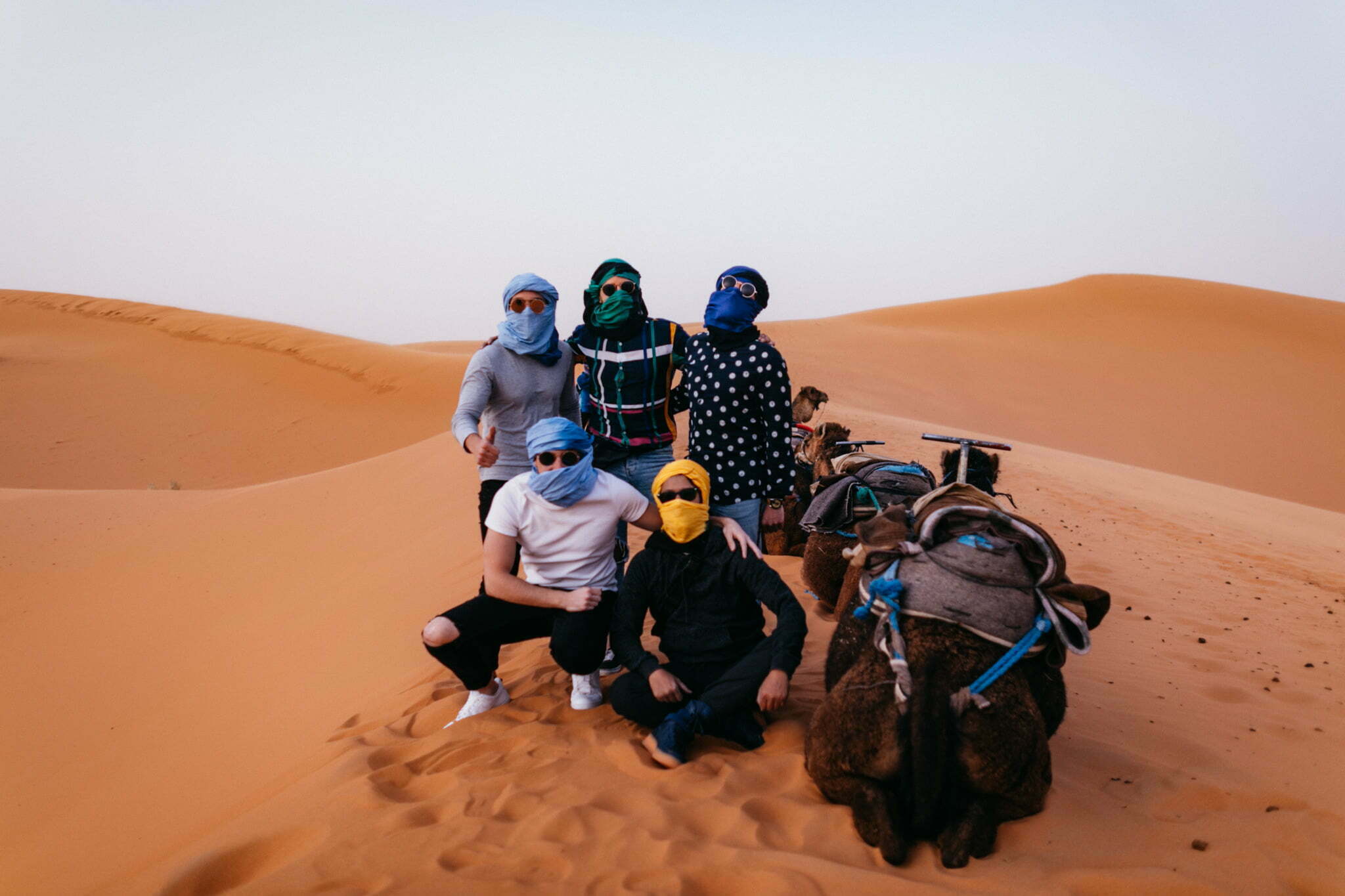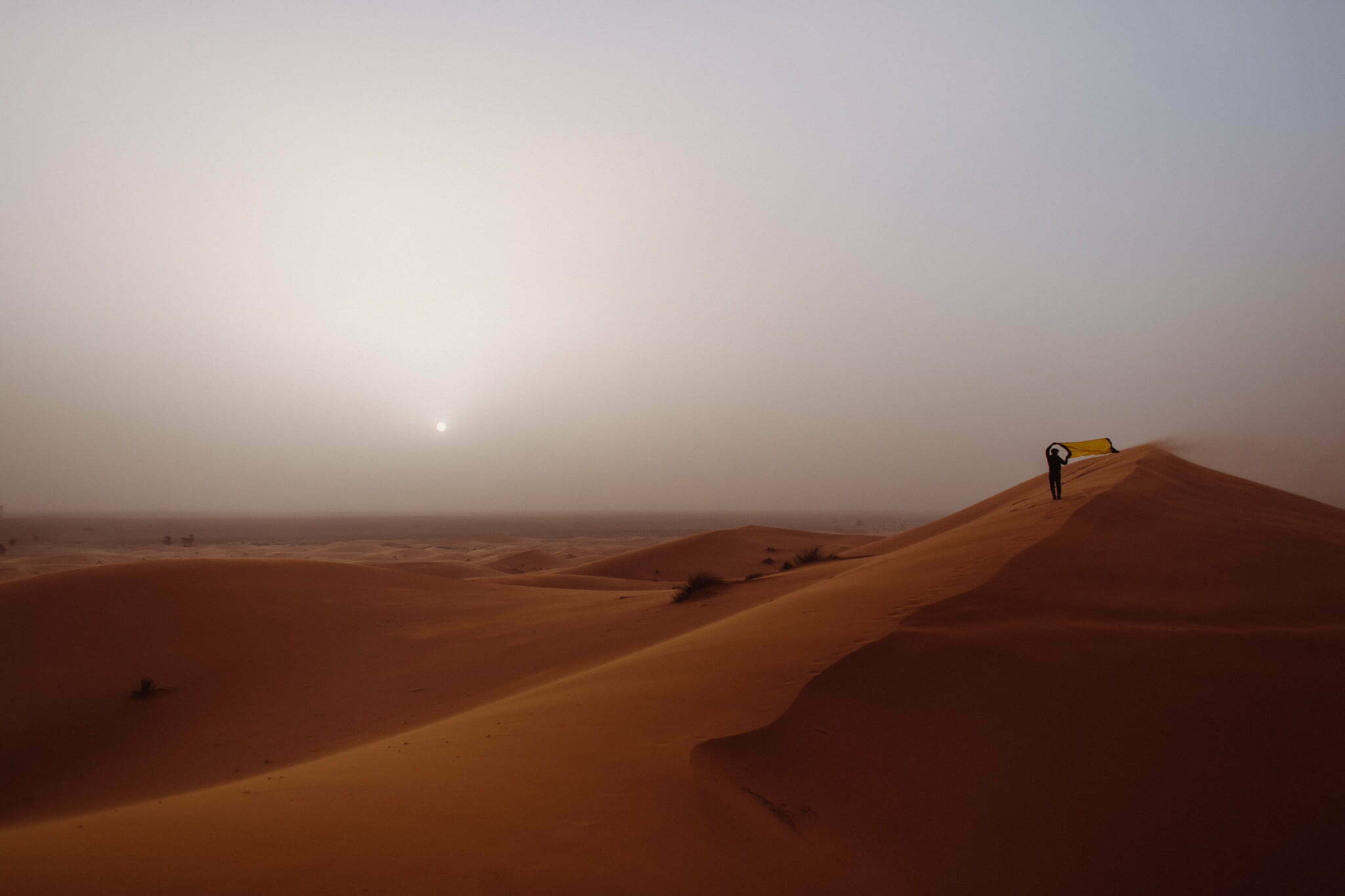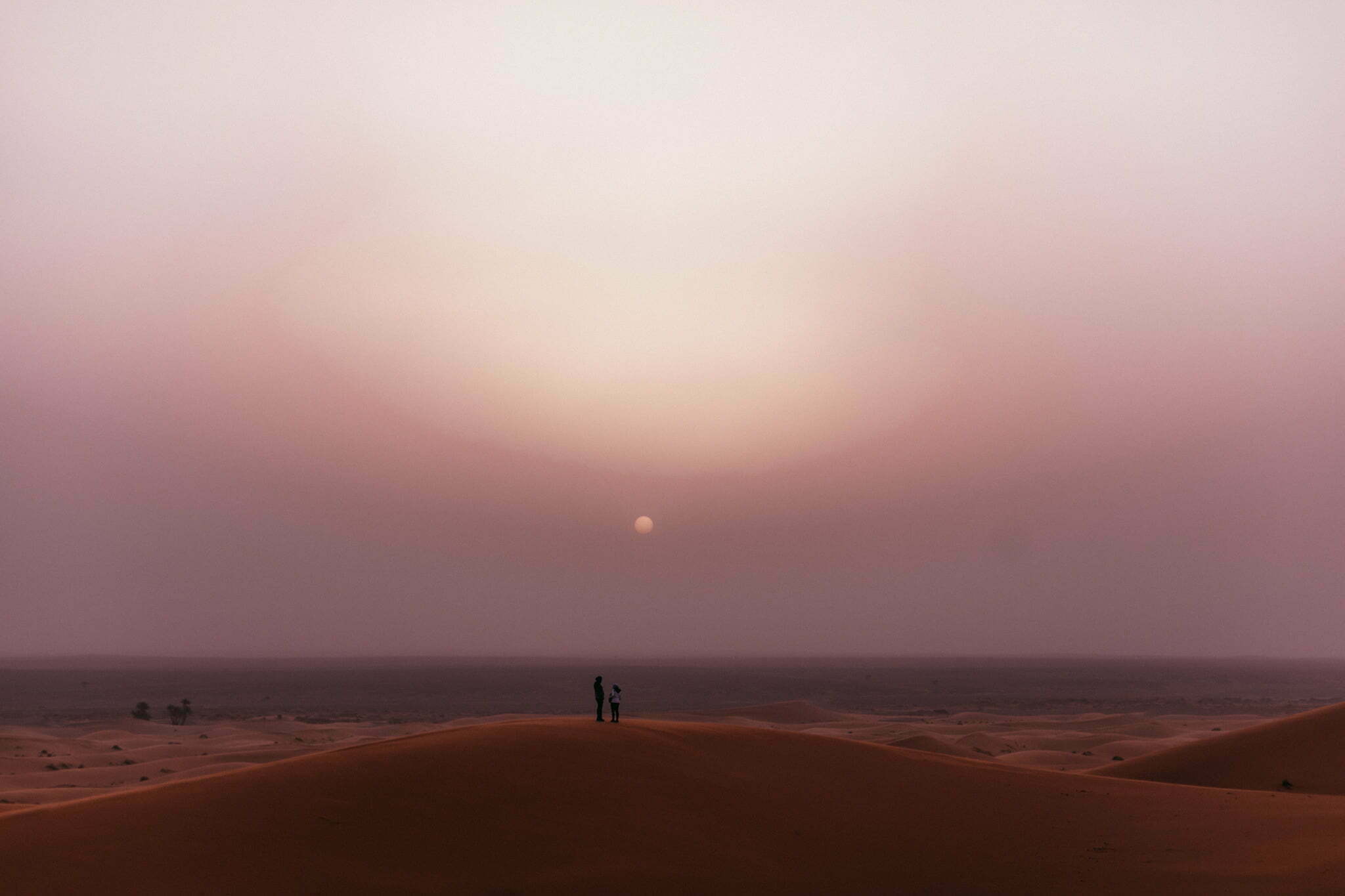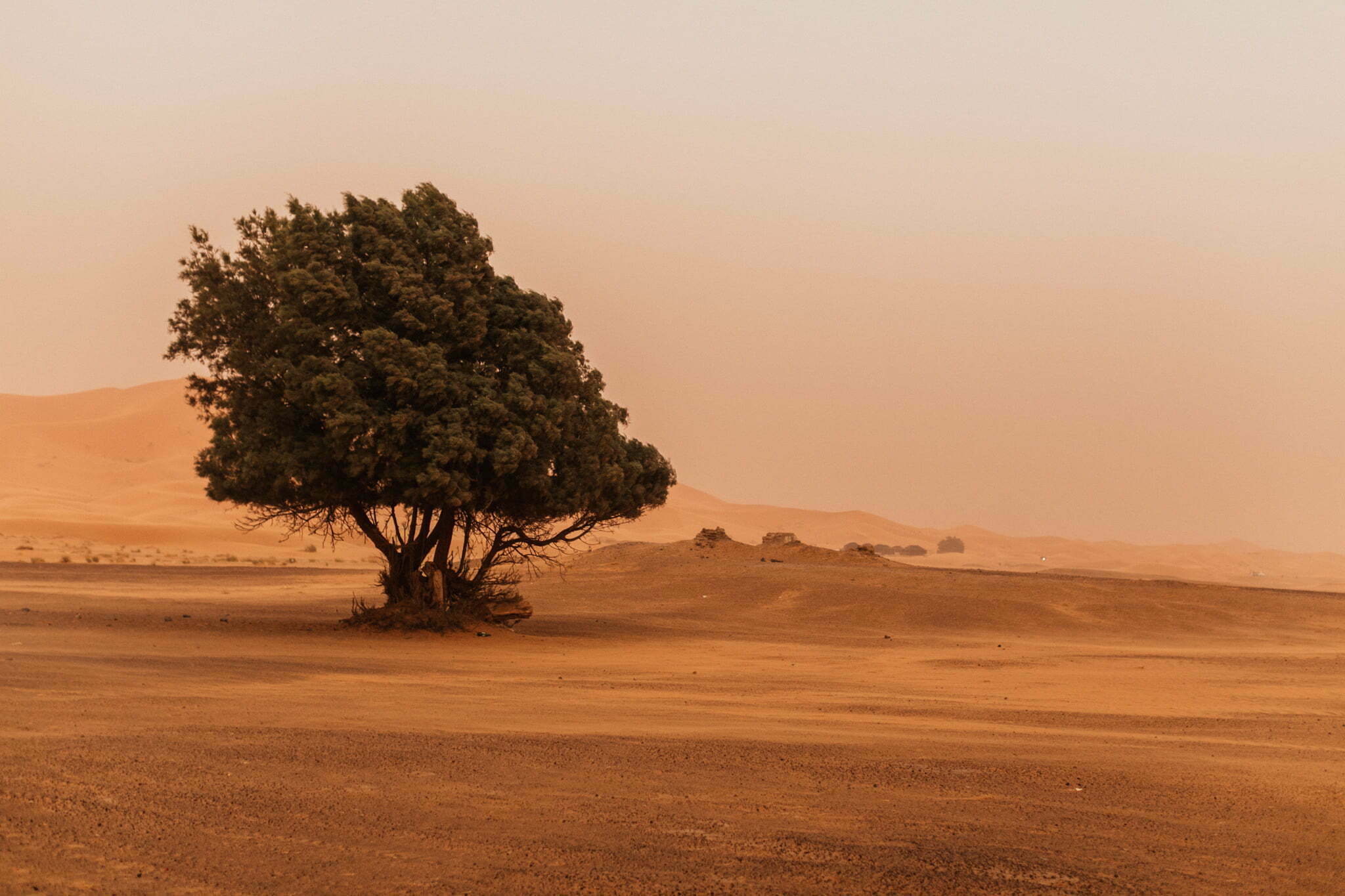 At night, we slept inside a tent beside the Nasser Palace Hotel which is a 5 minute camel ride from the dunes.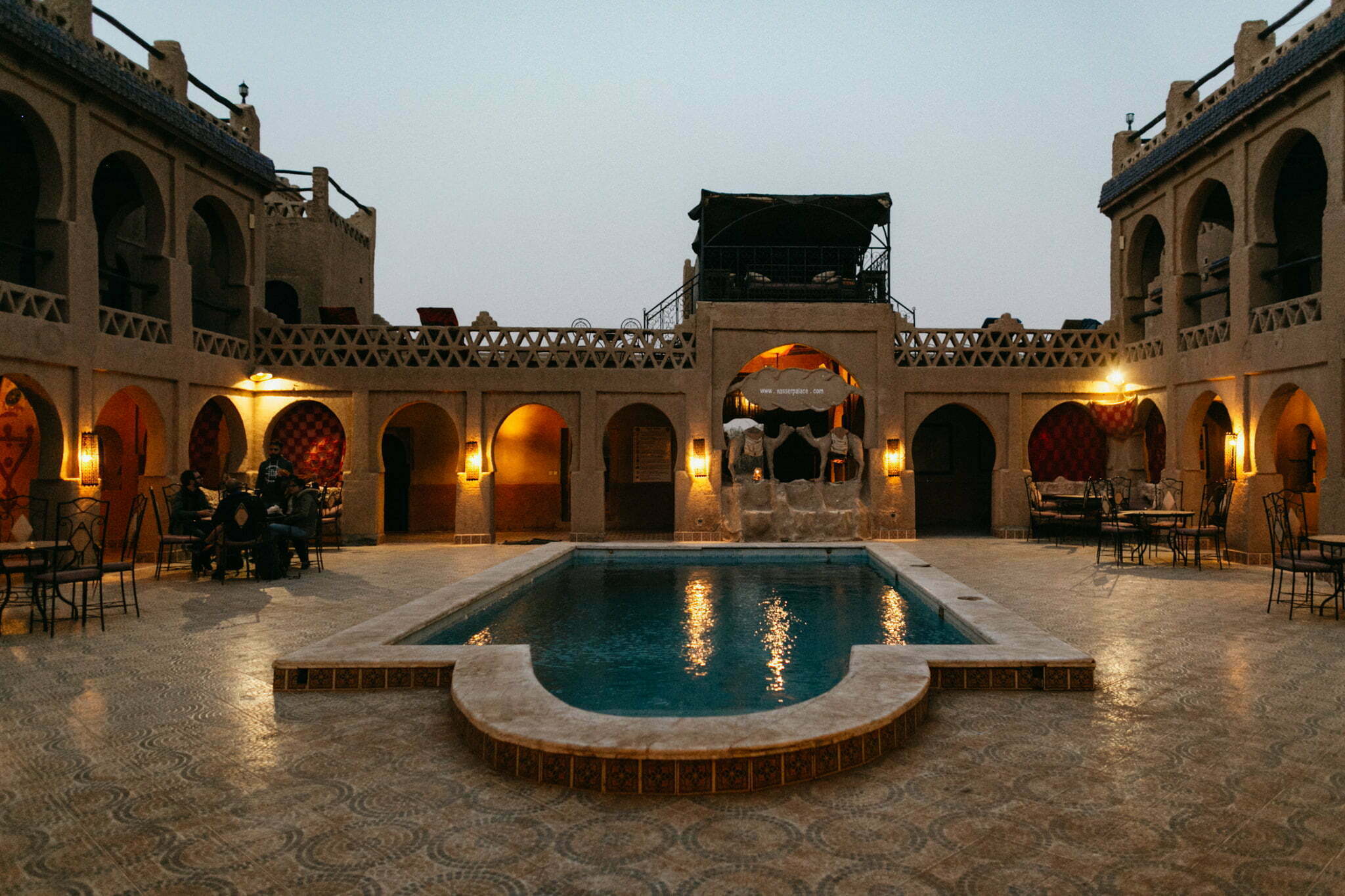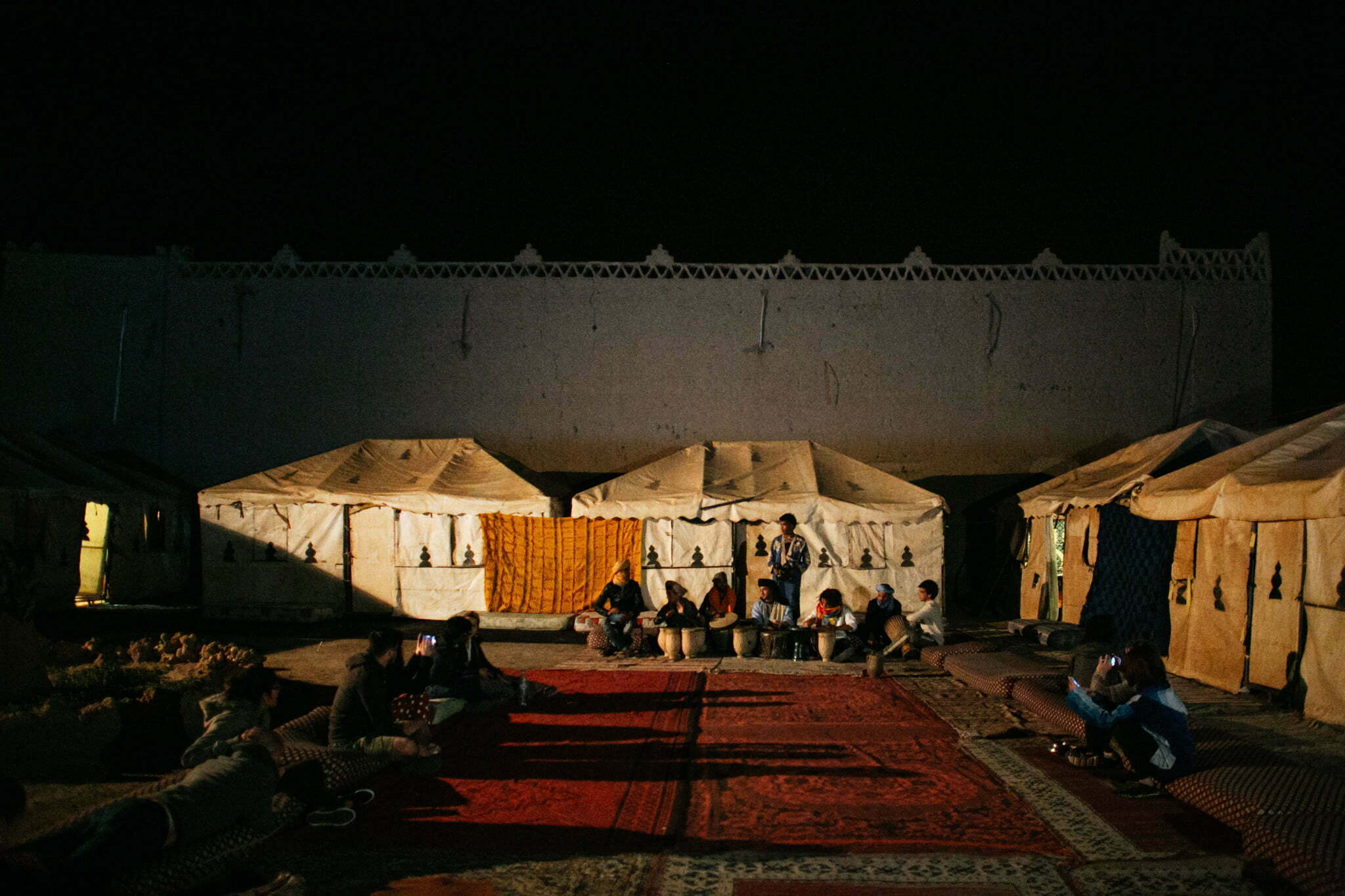 Berber music filled the night and Vince did some attempts to capture the Milky Way .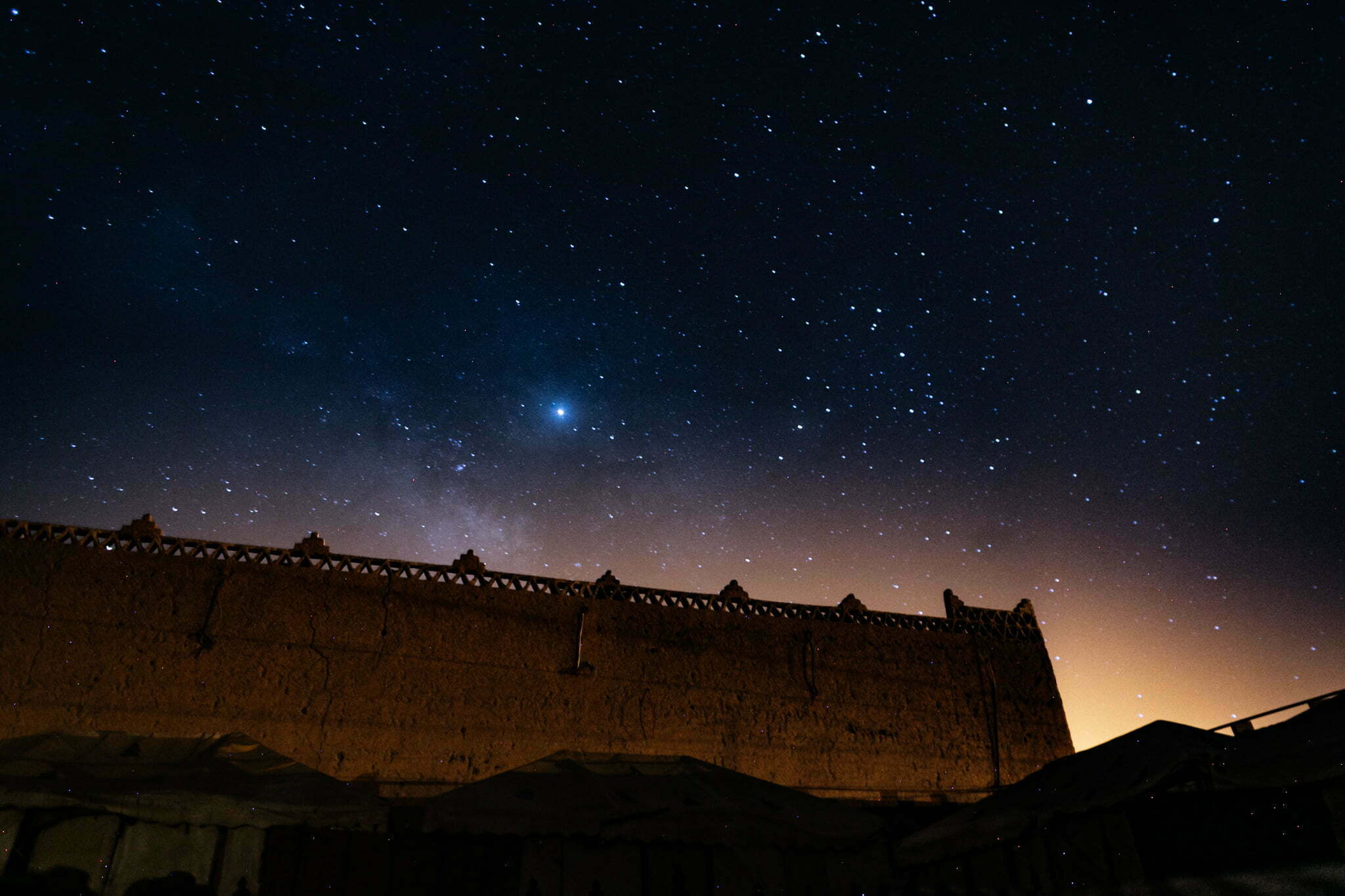 On our 3rd day, we woke up early, head out to the desert to catch the sunrise. After a hearty breakfast, we prepared for a long drive back to Marrakech.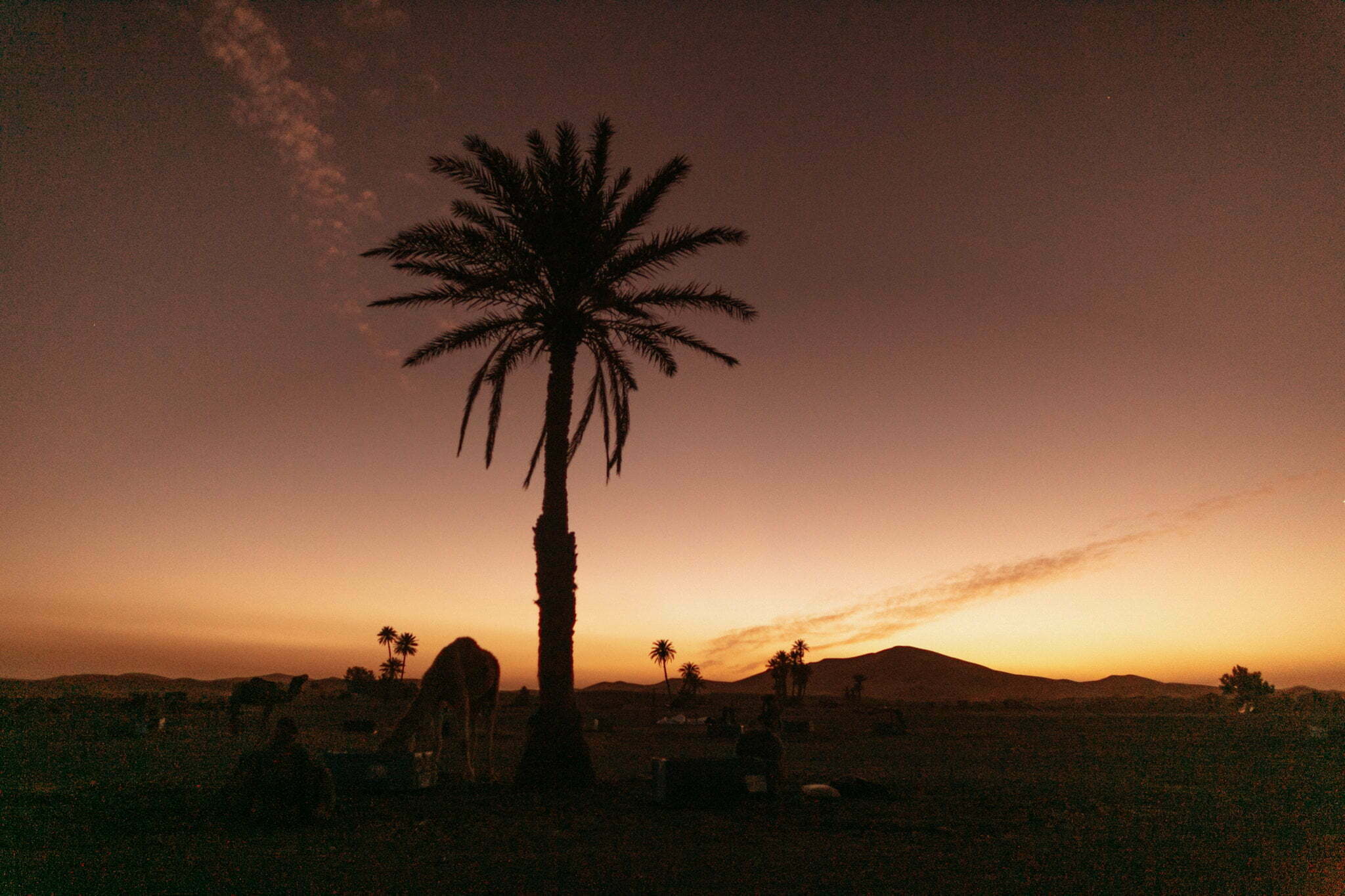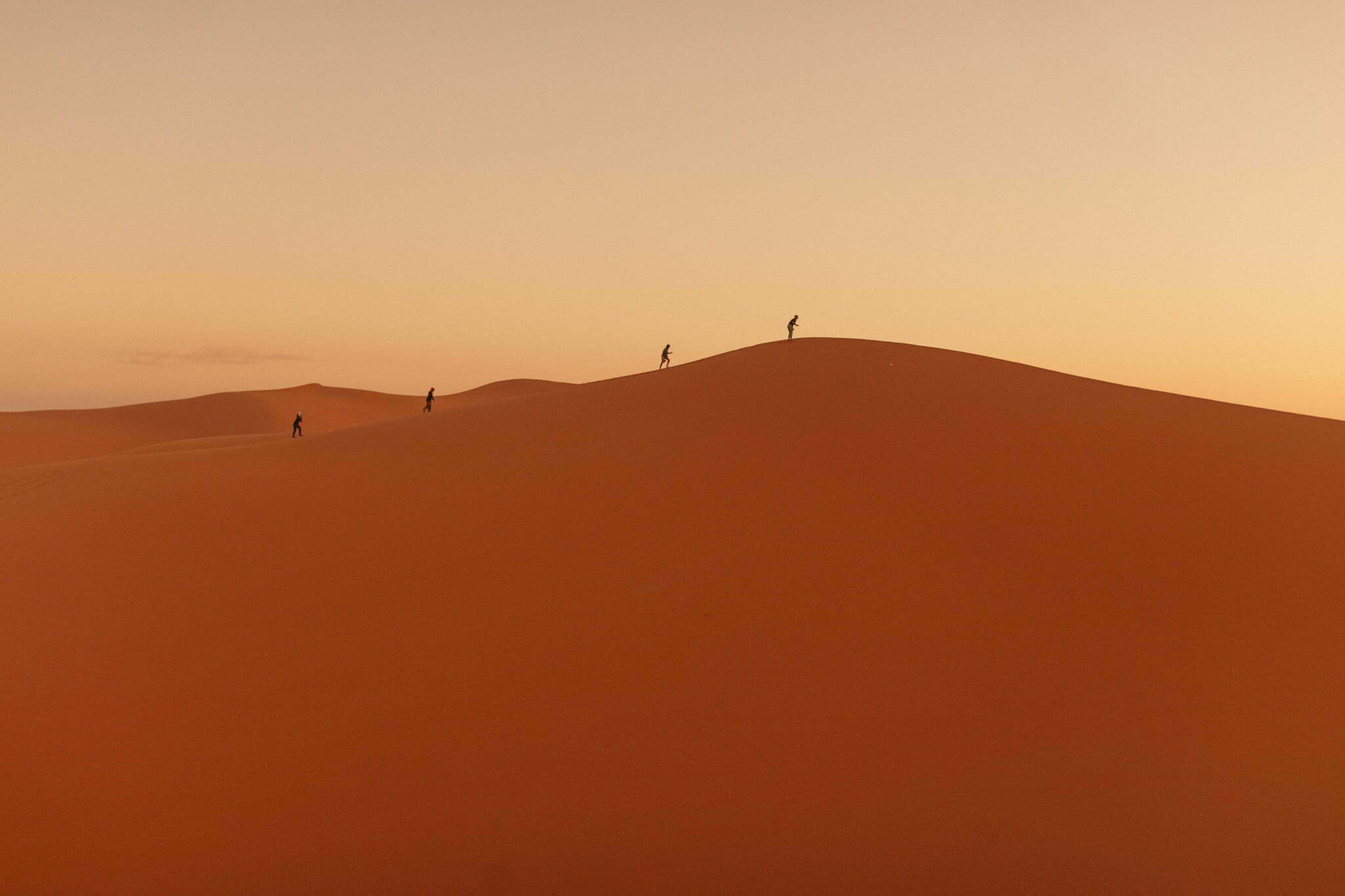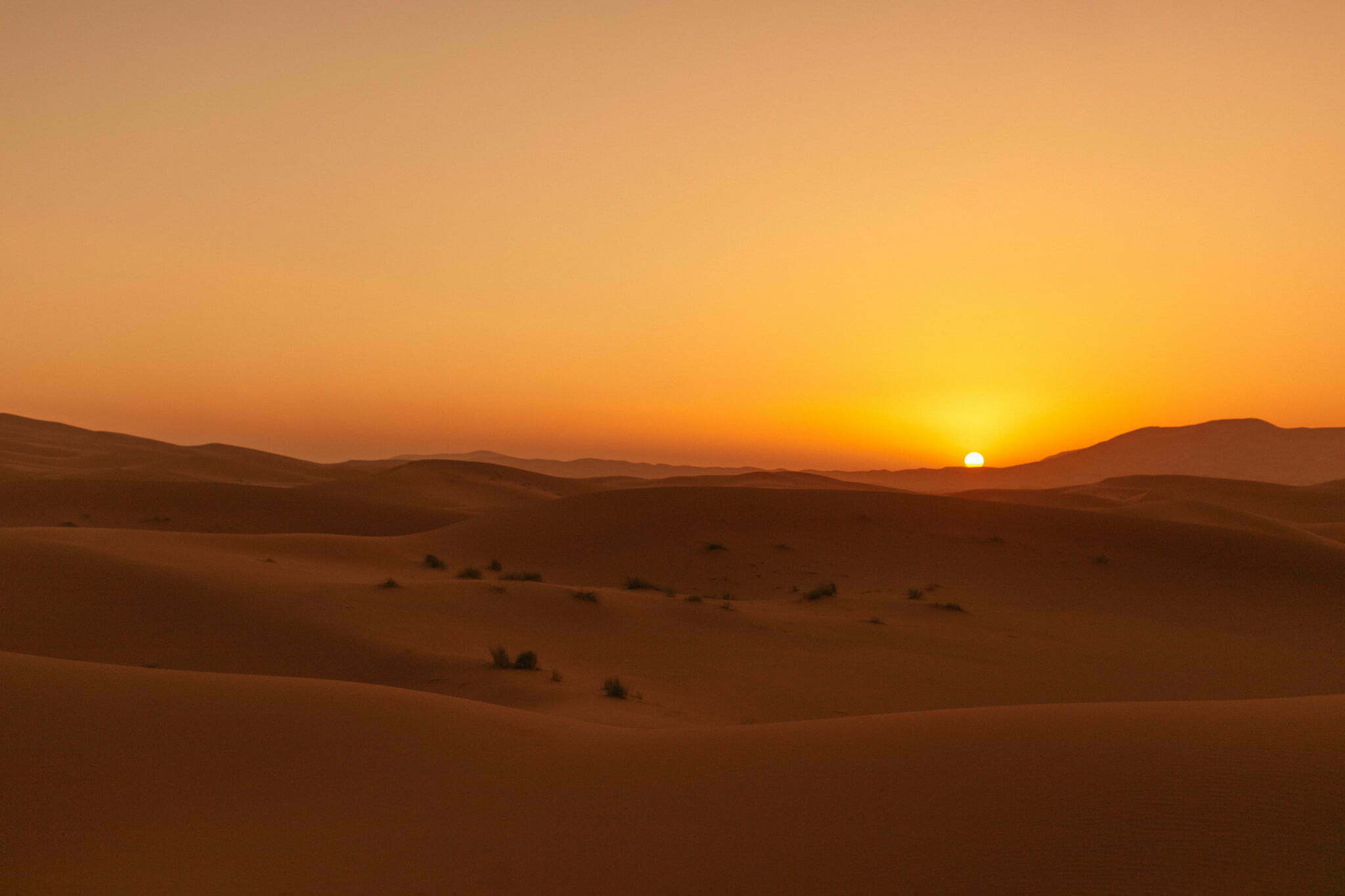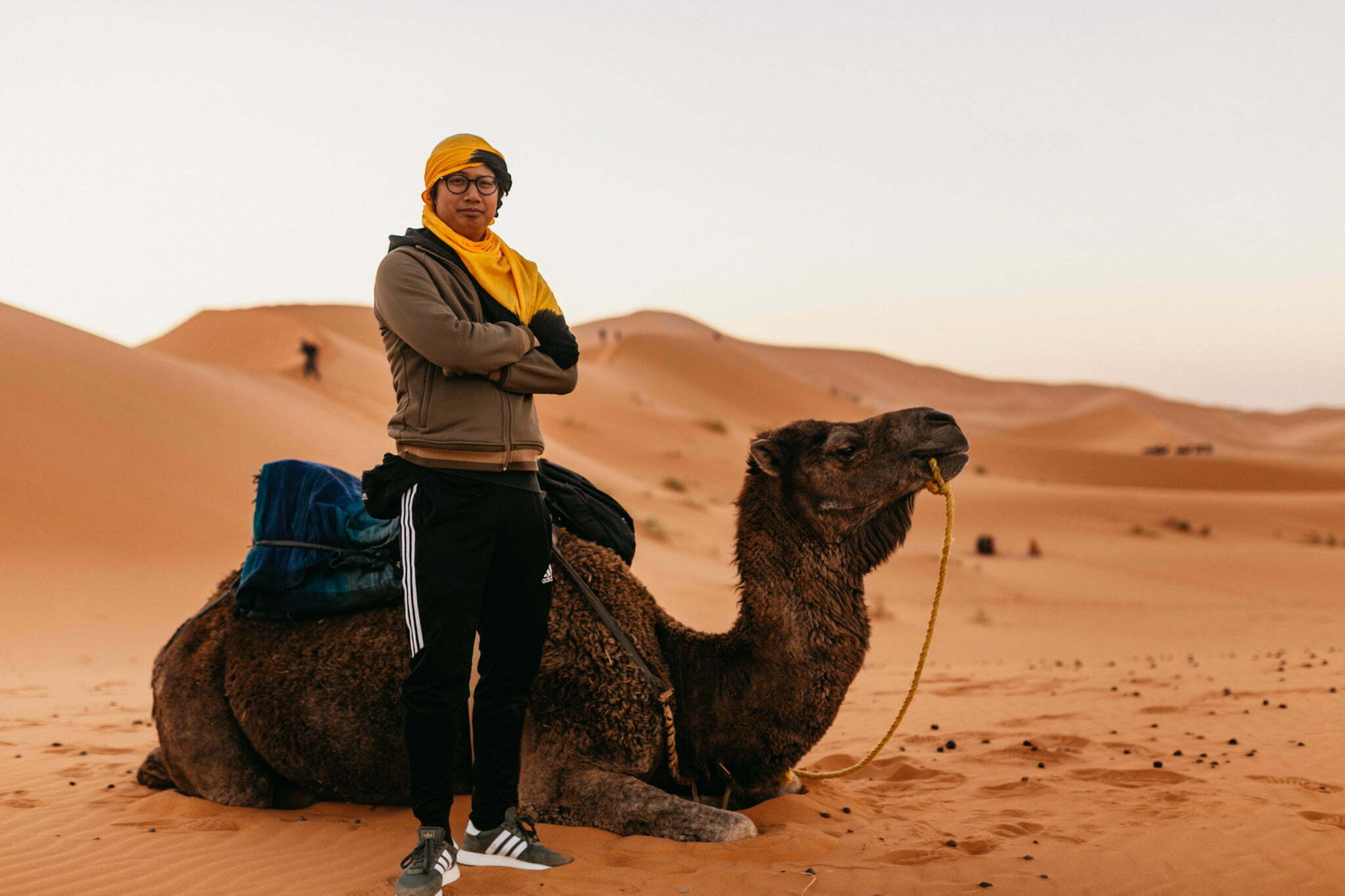 Last night in Marrakech was spent in 'One Fine Stay', a  riad booked thru Airbnb for $77. It was nice, clean and lovely.  While I love the traditional intricate and colorful theme that characterizes Moroccan influence, I love this riad's minimalist ambiance.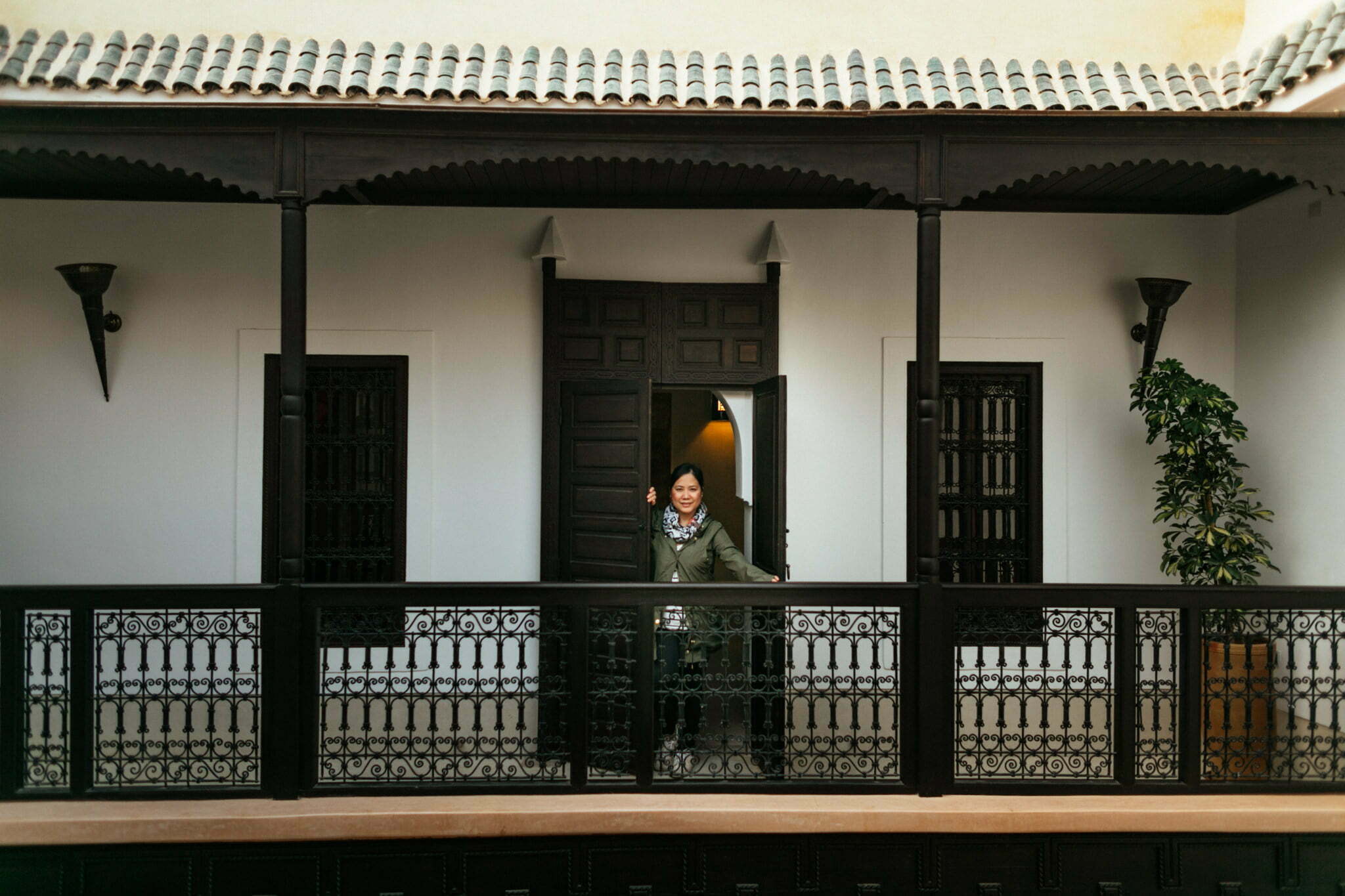 Day 4 in Marrakech was spent exploring a tannery, museum,  souks in the Jemaa al Fnaa, shopping, eating and  drinking moroccan mint tea while carpet shopping.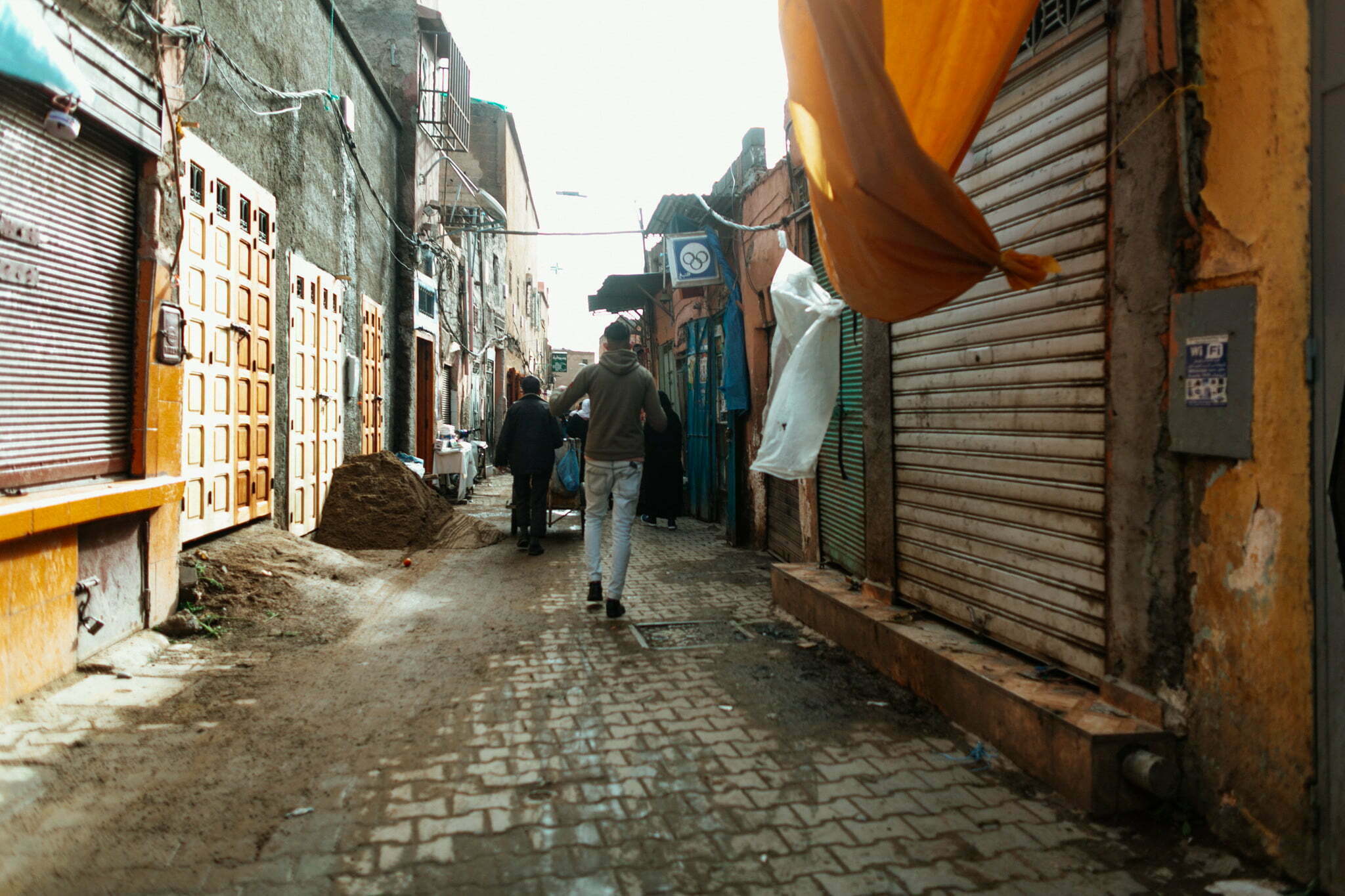 A Tannery
We visited a tannery at the north end of the medina. Warning! It is not for the faint hearted. Overwhleming stench! that's how I would describe it. I think it is worth visiting though. At the time of our visit, the tradesmen were soaking skins in various containers  filled with quicklime and water to begin the treatment process. I would have loved to see the part where the leather is  laid out on the ground to dry.  During the visit to the tannery, mint leaves were given out to counter the stench, It is so effective. BTW, he demanded a fee of 50 dirhams for the 'short tour'. Sometimes I still think that most of my money was spent paying some wannabe tour guides instead of buying knick knacks to bring back home.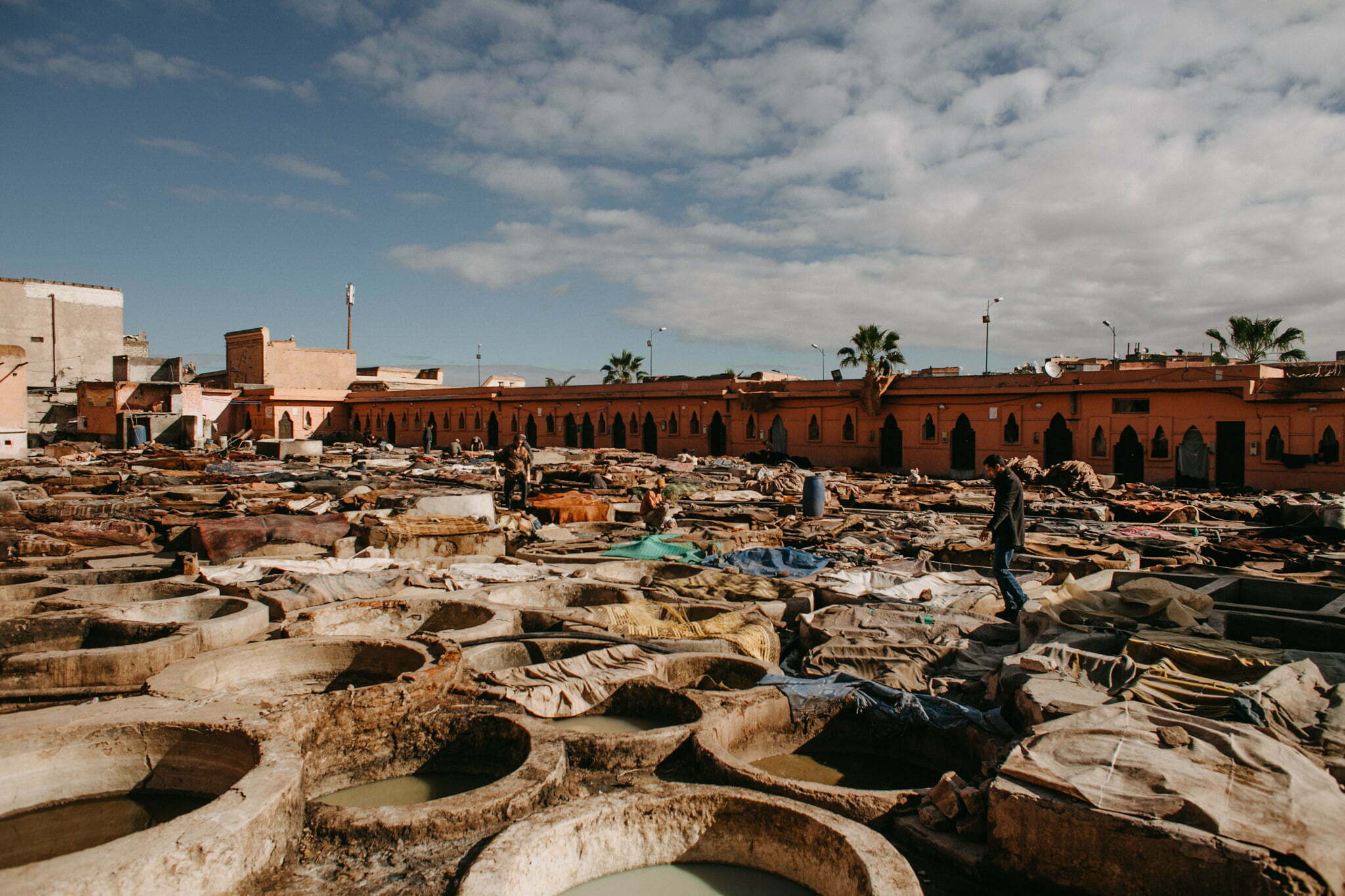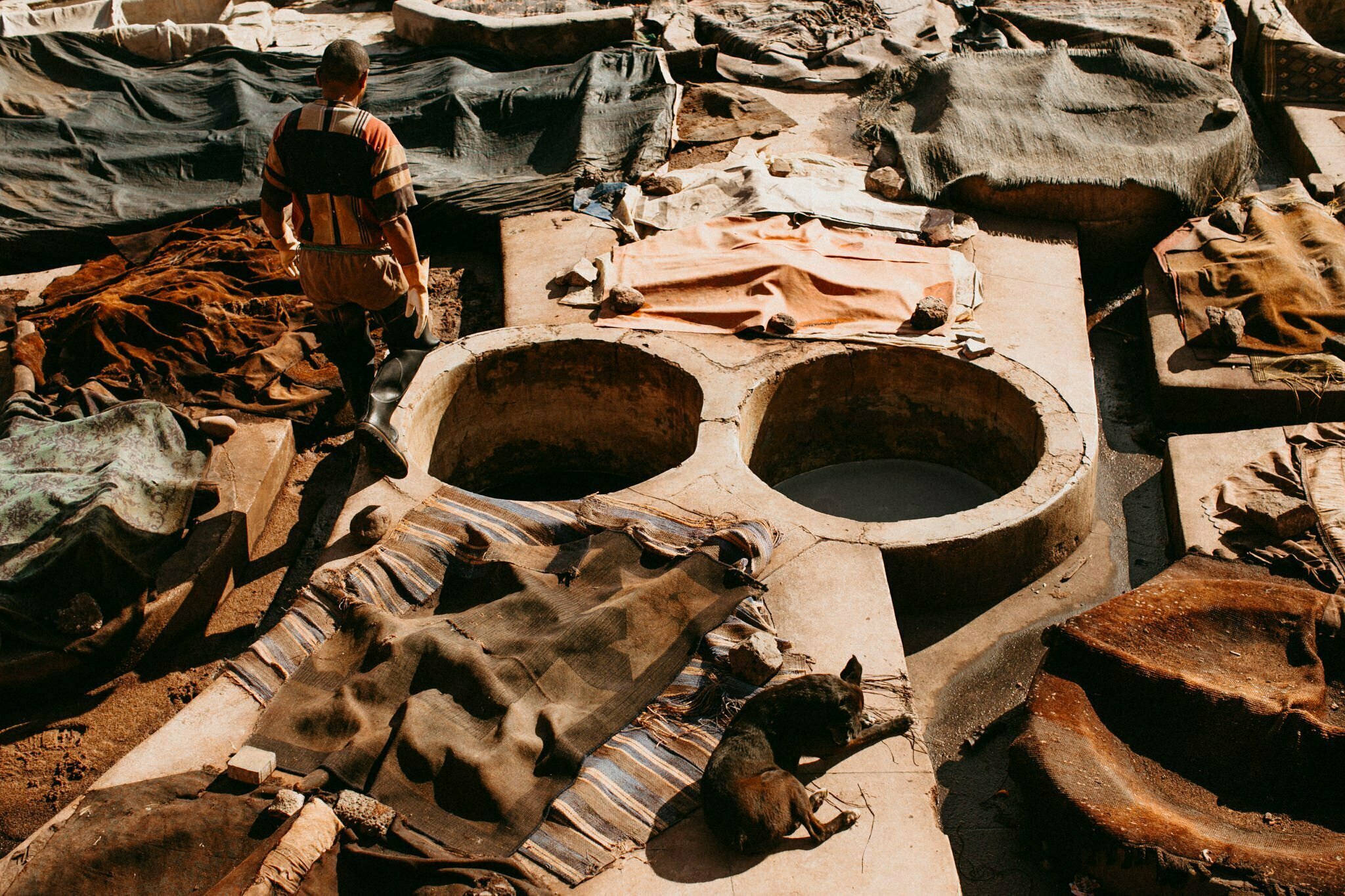 Marrakech Museum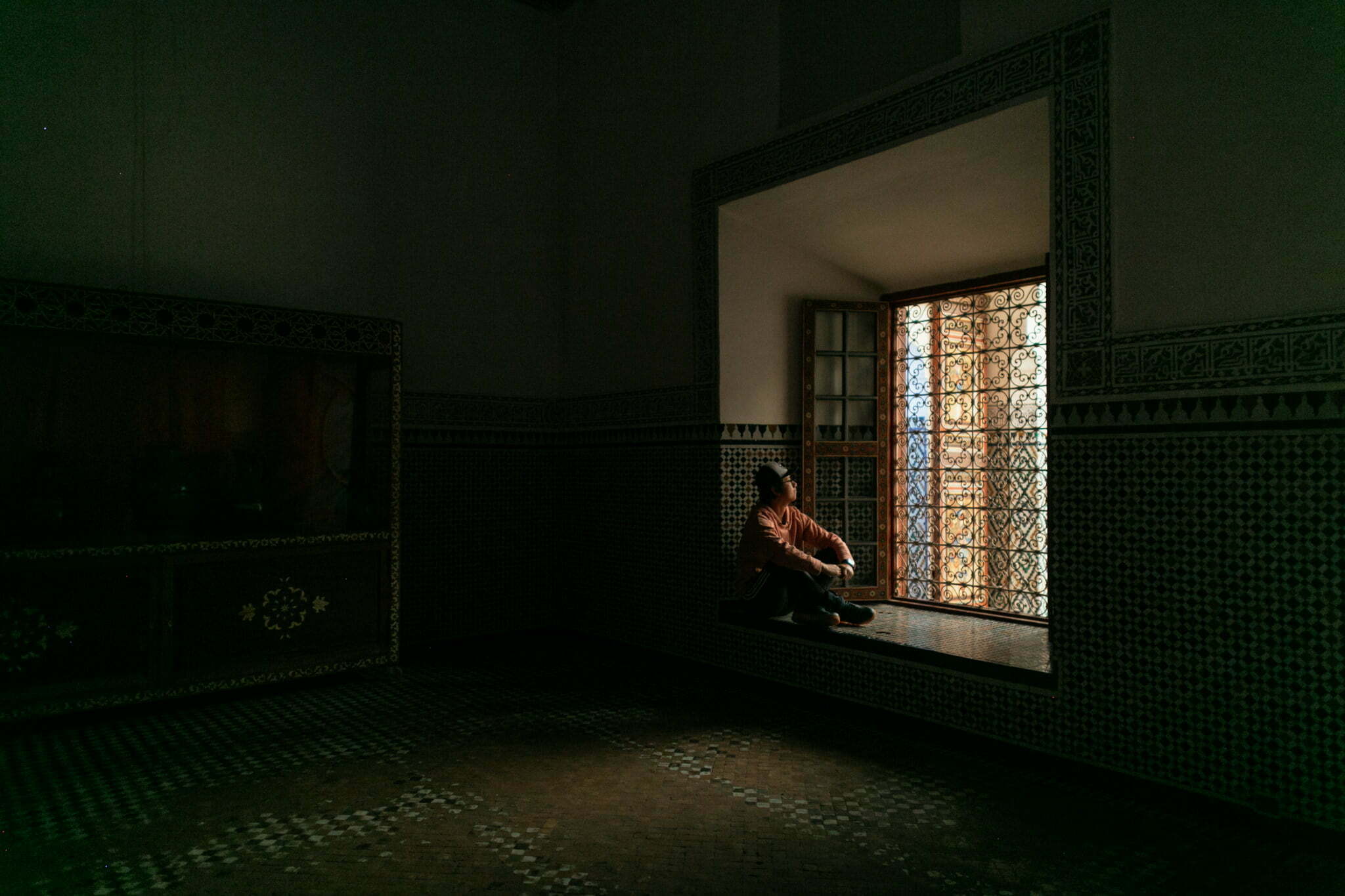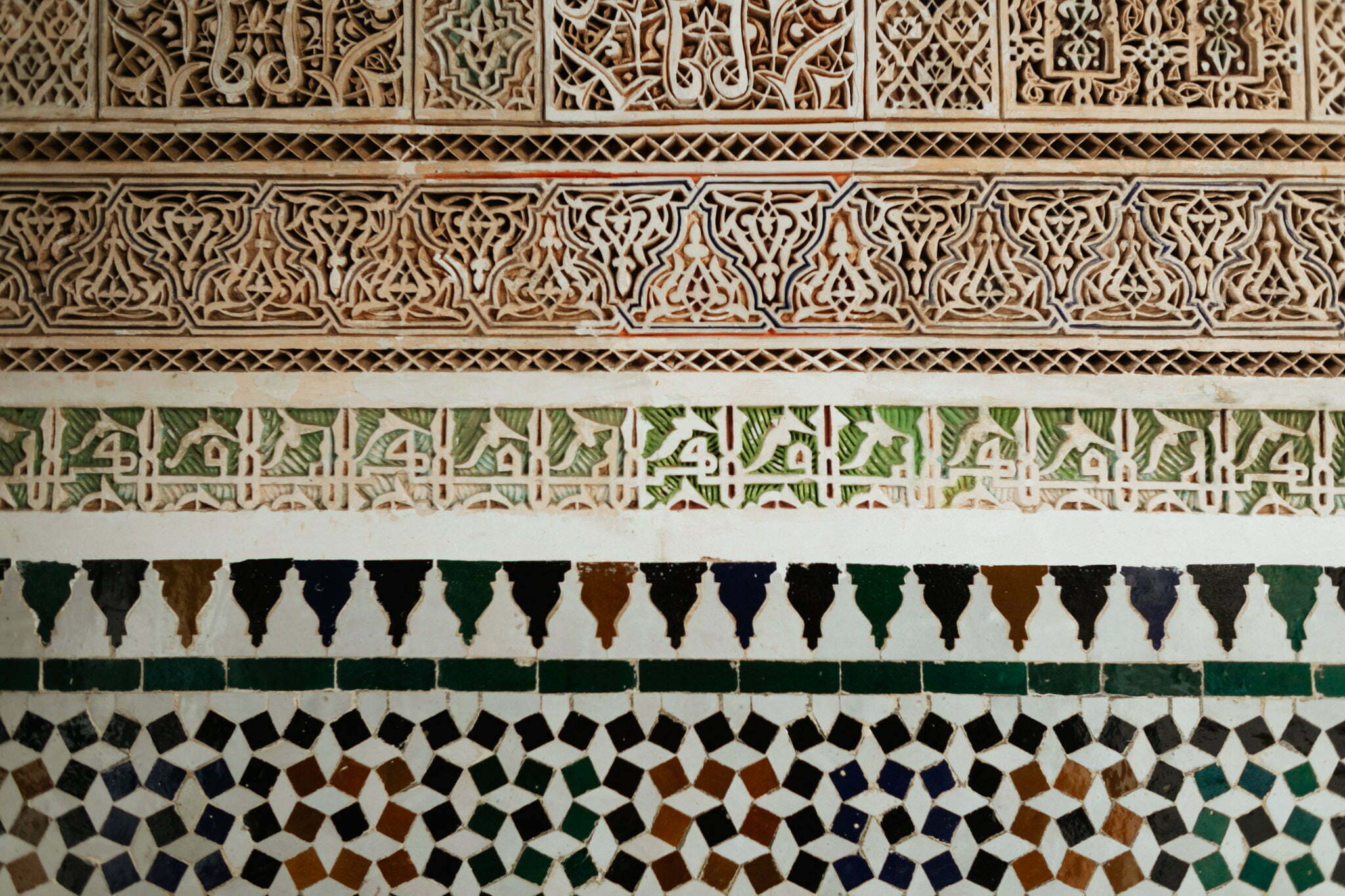 The Souks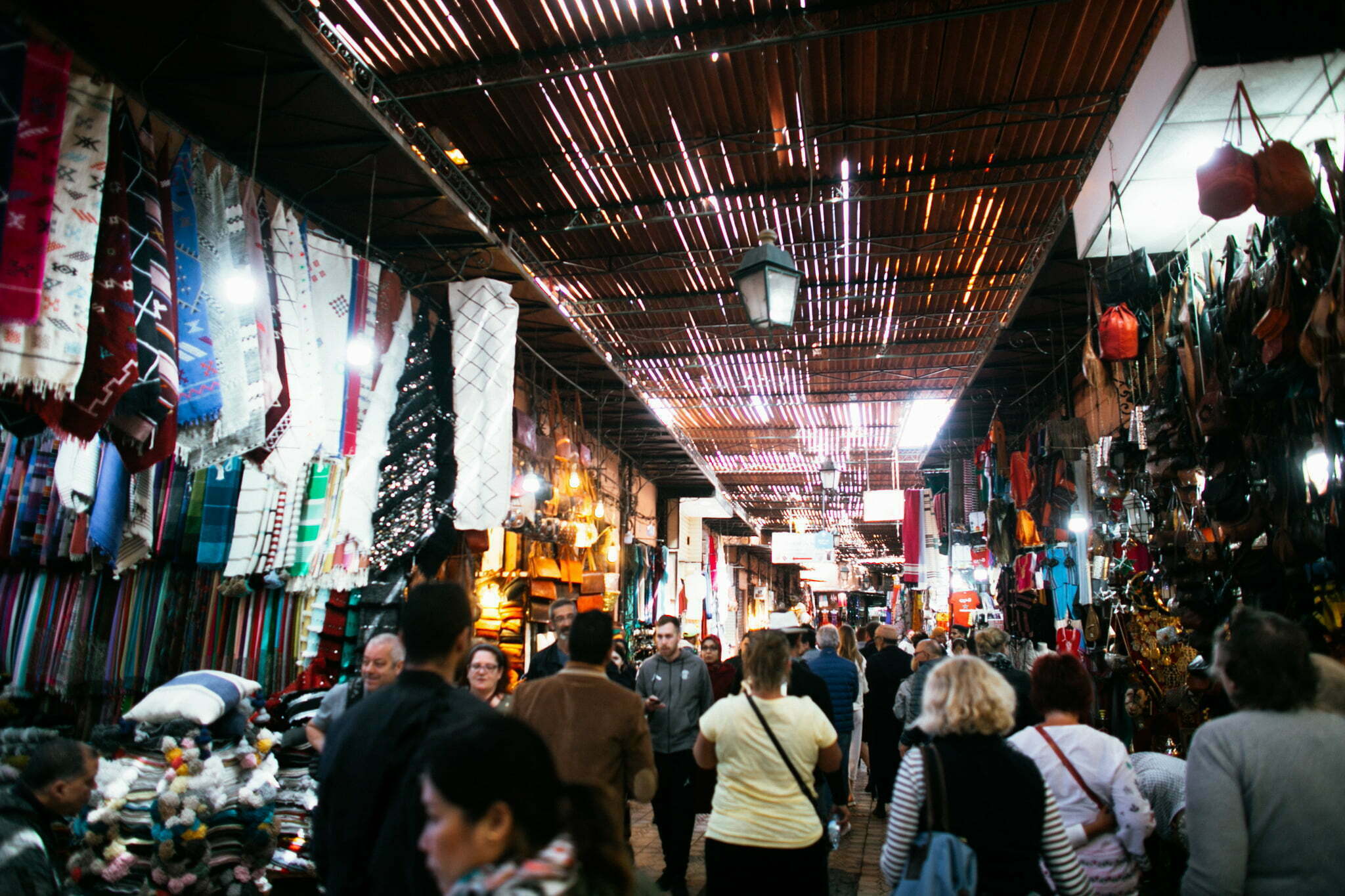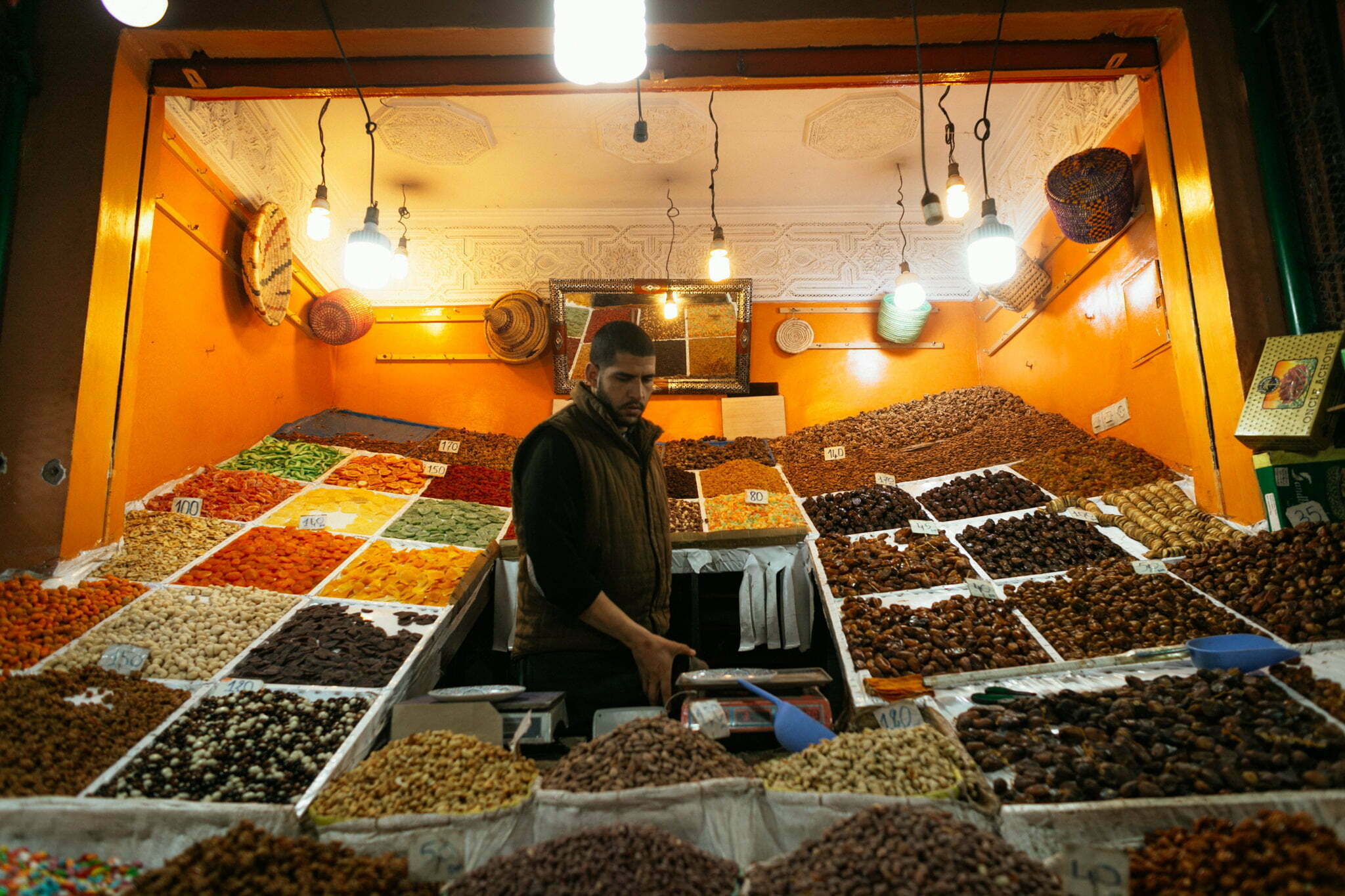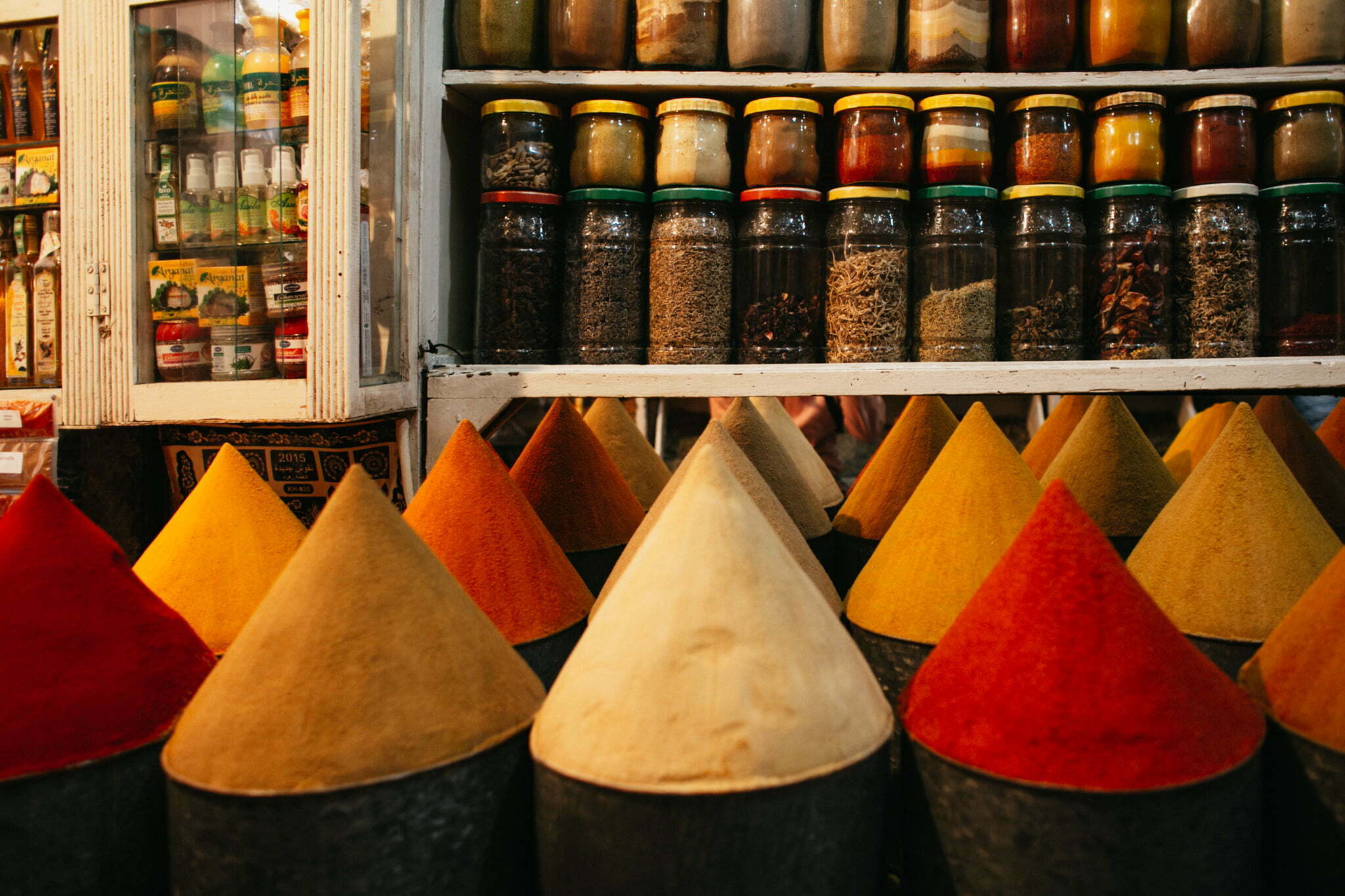 I wish we had more time to take explore Marrakech, I know we will be back again. Since we came back from our trip, Ive cooked tagine, made a moroccan mint tea, laced up my tea and rice with lots of turmeric. I still dream of the desert.